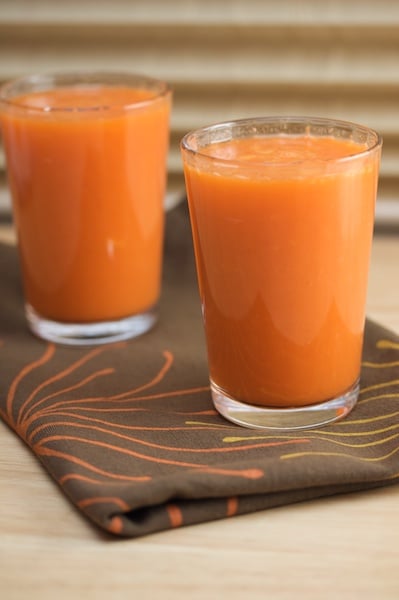 This is what freshly squozen juice looks like. I know "squozen" isn't a word, but I like it. It has more character than "squeezed". Plus, they use that word on the menu at one of my favorite, Alice in Wonderland inspired tea houses.
I had 4 carrots and 2 oranges at home, so I decided to give the new gadget a test run. It was awesome! I can't wait to stock up and make some more freshly squozen goodness.
Side note: I got this lovely tea towel from a great shop called Casa Murriguez. This seller is awesome - she sources local and organic materials and turns them into lovely housewares. The illustrations that she creates are beautifully screen printed by hand, and she has a ton of cool designs. Check it out!