This post may contain affiliate links, which won't change your price but will share some commission.
My in-laws' birthdays are 2 days apart, so we decided to have them over for a joint birthday dinner. For an appetizer, I picked this salsa. It was nice - very different from any fruit salsa I've had before. The balsamic makes it nice and tangy, and the fresh fruit is a nice change from a typical salsa. I had a lot of extra liquid in mine, so I ended up straining it before serving.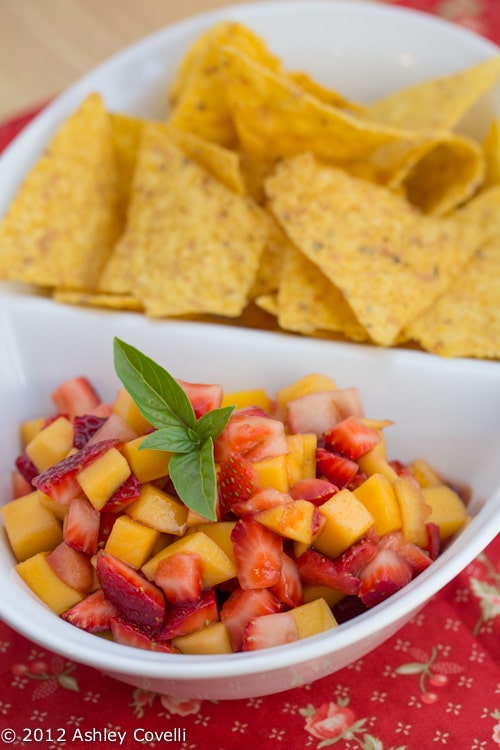 Mango-Strawberry Salsa
Allrecipes - Sarah Waller
"A refreshing summer salsa for those who want something not so spicy. Extremely easy and very flavorful. Serve chilled with tortilla chips."
Prep Time: 20 Min
Ready In: 40 Min
12 Servings (3 cups)
2 tablespoons balsamic vinegar
⅔ cup orange juice
¼ cup lemon juice
2 tablespoons lime juice
2 diced fresh mango
2 pints strawberries, diced
Stir together the balsamic vinegar, orange juice, lemon juice, and lime juice in a large bowl. Gently fold in the mango and strawberries until blended. Allow the mixture to rest at least 20 minutes before serving.
Nutritional Information
Amount Per Serving Calories: 51 | Total Fat: 0.3g | Cholesterol: 0mg
Big Flavors Rating: 4 Stars