Korean rice cakes take the place of pasta in this Asian spin on an Italian classic.
This was my first time cooking with Korean rice cakes, and I absolutely loved them! If you'd like to get more acquainted with these rice cakes, Serious Eats has a really great primer.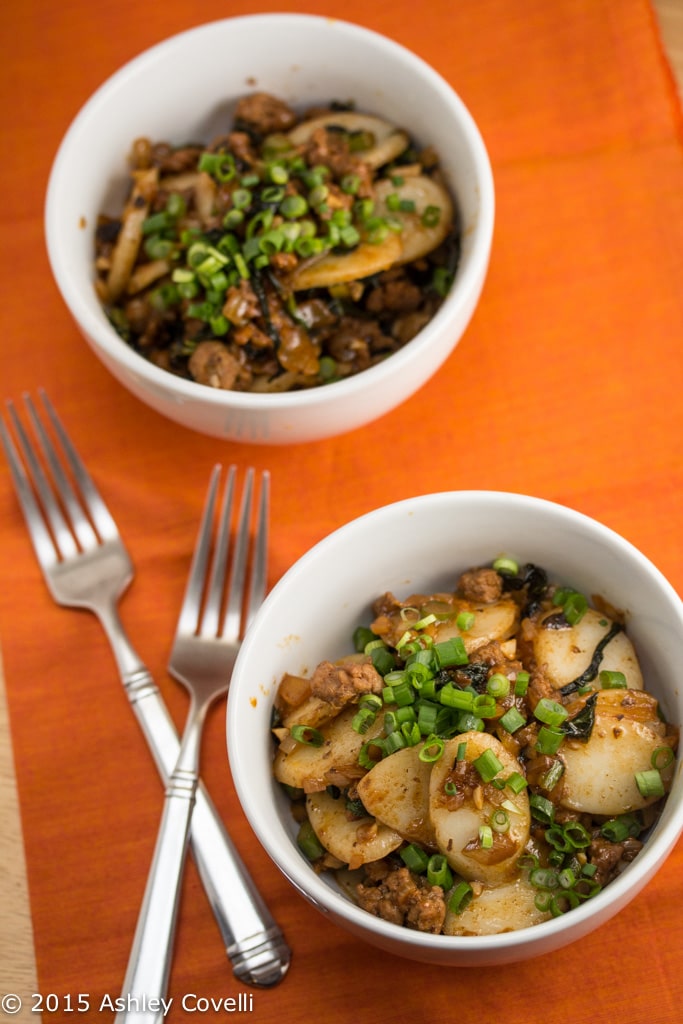 This dish was packed with flavor. Sweet and salty and garlicky - some of my favorite flavors! You can add more or less of the gochujang and sweet soy based on how you want the sweet/spicy balance (I added the full amount of both).
This was a really fun spin on pasta with meat sauce. I loved the Korean flair and combination of ingredients. This is definitely something I'll be making again!
10 Ounces Ground Pork
8 Ounces Korean Rice Cakes
1 Bunch Gai Lan
3 Cloves Garlic
2 Scallions
1 Yellow Onion
1 1-Inch Piece Ginger
2 Tablespoons Sweet Soy Sauce
2 Tablespoons Heavy Cream
1 Tablespoon Garlic Black Bean Sauce
1 Tablespoon Gochujang
See Blue Apron for the full recipe.