This post may contain affiliate links, which won't change your price but will share some commission.
I've been wanting to try out agave, and I wanted to find one that was organic and GMO-free. I found some from Wholesome Sweeteners at my store, so I grabbed a bottle and used it for my afternoon smoothie. I'm trying to add more raw items to my food repertoire, and I like having vegan alternatives occasionally, too. So I used the agave instead of honey and bee pollen, which I've been using in the other smoothies I've been making lately. This one turned out really nice! I really liked the addition of celery this time around, too.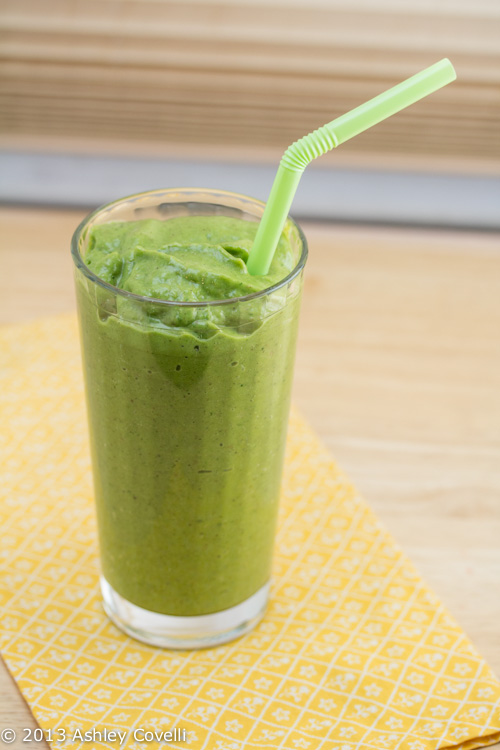 Kiwi, Mango, Avocado, Kale, Celery Green Smoothie
Ashley Covelli
1 cup ice
Cold water
1 mango, diced (about ½ cup)
2 cups kale, loosely packed
½ avocado
1 kiwi, peeled and roughly chopped
1 stalk celery, roughly chopped
small handful fresh parsley (about 1 tablespoon)
1 tablespoon flax seeds
1 tablespoon raw blue agave
Put ice in a measuring cup. Pour in water until it reaches the 1 cup line. Pour into blender, along with the rest of the ingredients. Blend until smooth. Enjoy!
Big Flavors Rating: 4 Stars