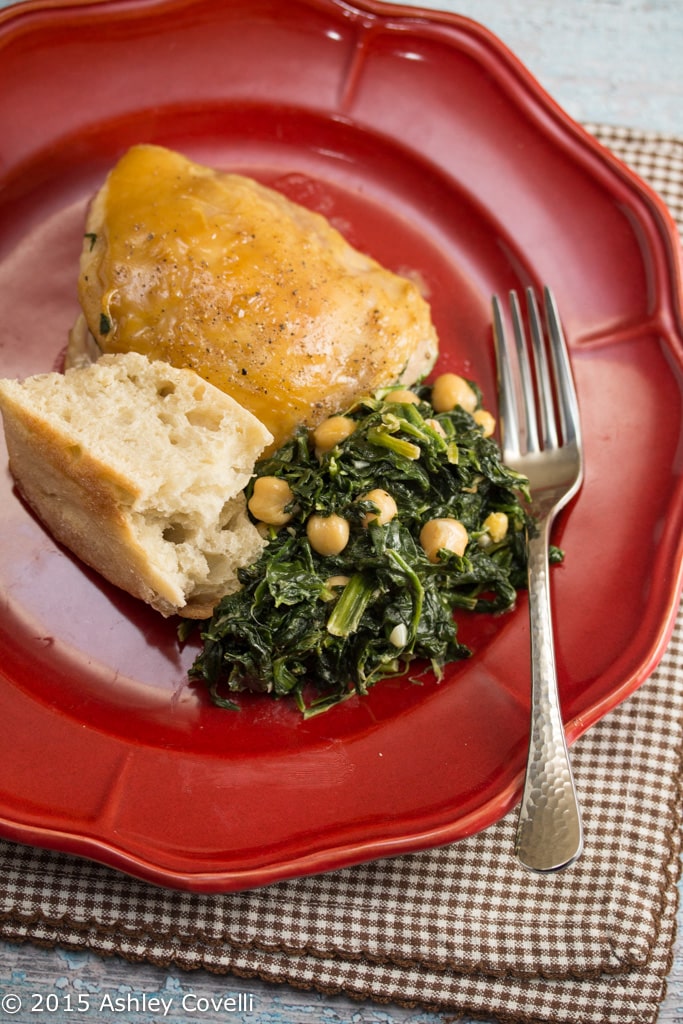 This post may contain affiliate links. Thank you for supporting the brands that keep me creative in my tiny kitchen!
This sweet-and-tangy, rosemary-scented baked chicken is perfect for a no-fuss, tasty dinner.
This was so easy to put together, and the flavor was great. I should have added a little more Dijon than honey because it was a bit on the sweet side, but I really liked the flavor that the rosemary added.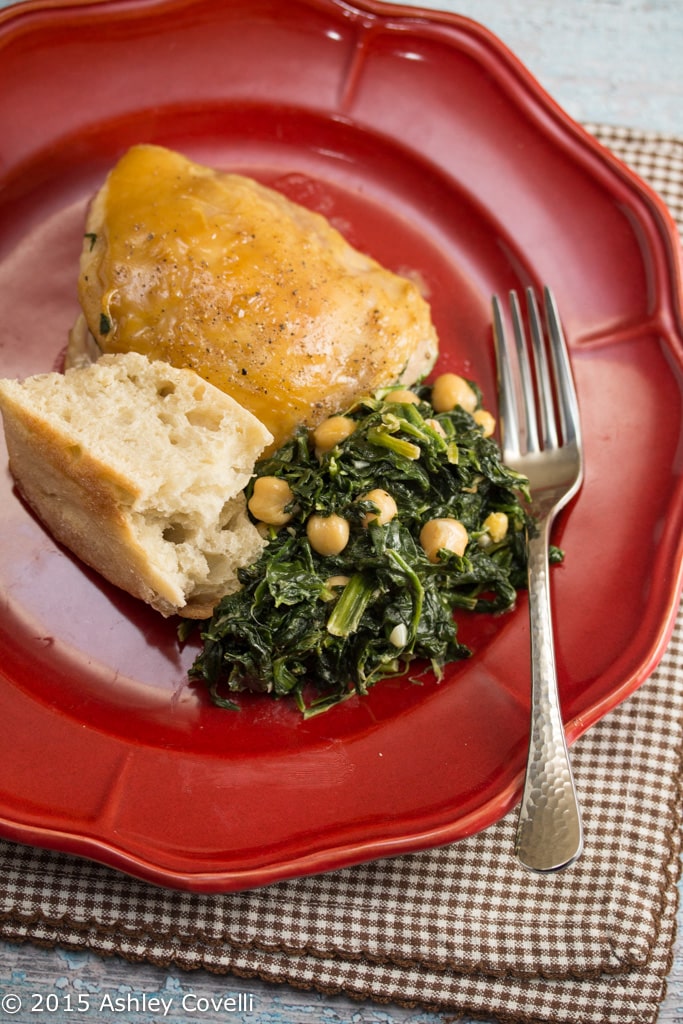 I served this with Creamed Spinach with Chickpeas and some No-Knead Crusty White Bread that I had leftover, and it was a delicious meal!
My only complaint is that the chicken didn't brown on top too much, so the skin was a little… meh. But when Dino reheated it for lunch the next day, he baked it a little and then broiled for a few to get the skin a little crispy. Good call!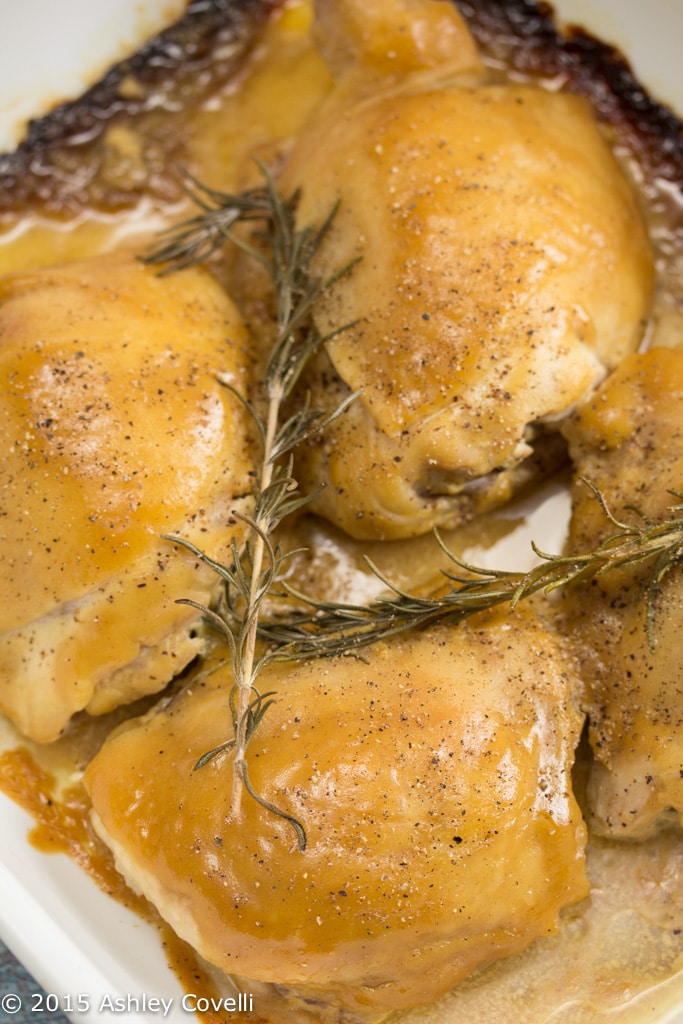 See Simply Recipes for the full recipe.