This post may contain affiliate links, which won't change your price but will share some commission.
My husband loves creamed spinach, but I rarely make it because it's so indulgent. But when I came across this recipe in one of my favorite cookbooks, I knew it would be a hit!
Chickpeas make this a heartier, healthier version of this classic side dish. It was simple to put together and really tasty. Don't shy away from salt and pepper to really make this dish pop!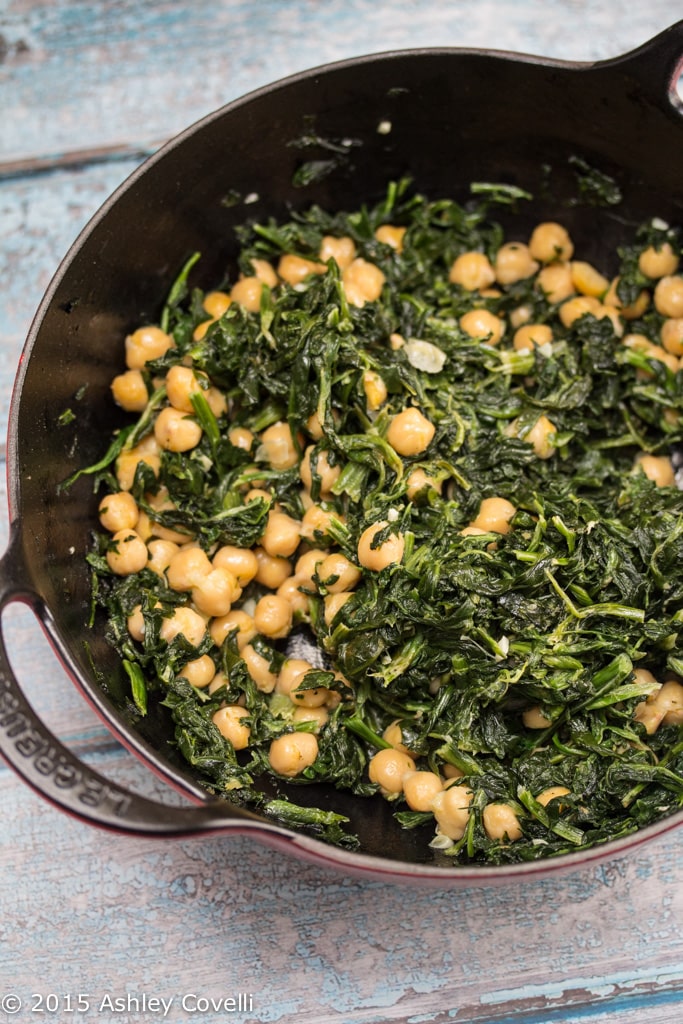 I served this with Honey Mustard Chicken and some leftover homemade No-Knead Crusty White Bread and it made for a really delicious dinner.
And, of course, I took the leftovers and put a fried egg on top for lunch the next day. It was fantastic! The egg yolk mixed with the spinach and chickpeas... it was just so, so good.
I highly recommend topping pretty much all of your leftovers with fried eggs 🙂
2 cloves garlic, finely chopped
250g frozen spinach, thawed
400g can chickpeas, drained
4-6 tablespoons whipping cream
lemon juice
See 5 Ingredients 10 Minutes: Delicious, Healthy Recipes for Tired and Hungry Cooks – Jules Clancy for the full recipe.