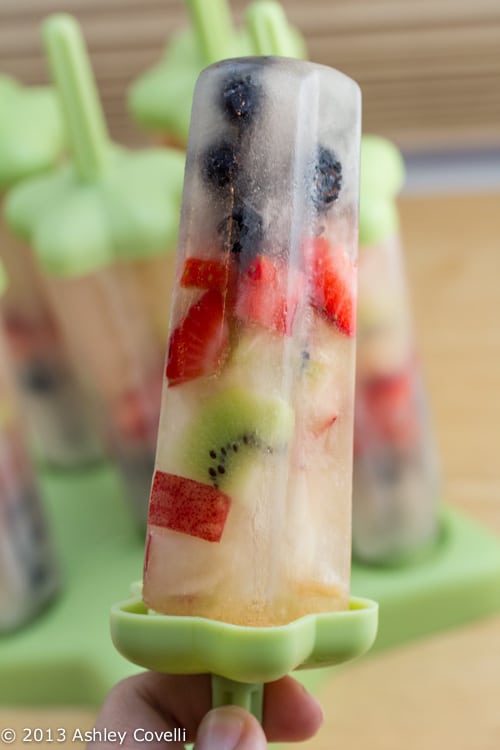 If you need a wonderfully refreshing summertime dessert, look no further. Wow. These are awesome! I love fruit salad, and making it in frozen form was a huge hit with my friends and family. The white grape juice is a nice accent to the fruit flavors inside the pops, and it lets you see all of the beautiful chunks of fruit embedded within. I'll definitely be making these again and again - in fact, I have another batch in the freezer already!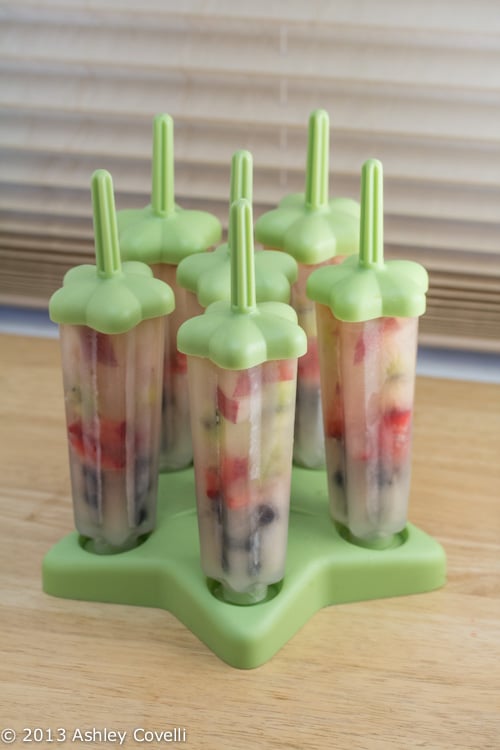 My son was a little shocked at first - he wasn't expecting his fruit to be so cold, but he dug right in and ate the entire thing. He loved it!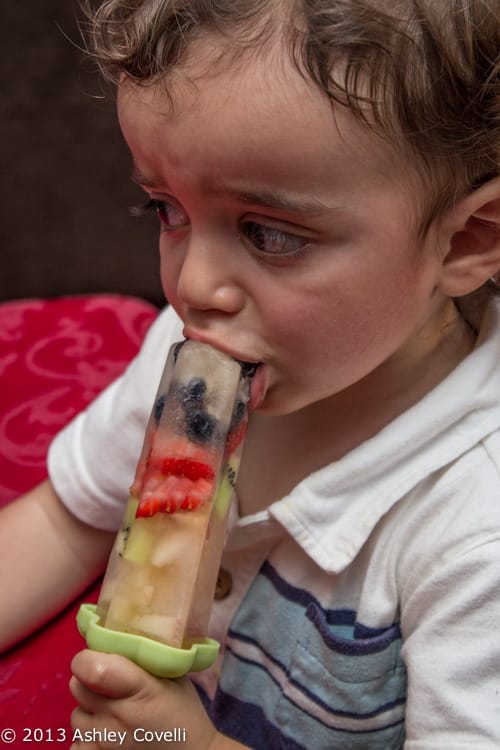 Fruit Salad Ice Pops
Everyday Food 2011
Prep Time 15 minutes
Total Time 15 minutes + freezing
Makes 8
1 peach, cut into ½-inch slices (½ cup)
2 kiwis, peeled and sliced into ¼-inch rounds
3 ounces blueberries (½ cup)
4 ounces strawberries, hulled and halved ( ¾ cup)
1 ½ to 2 cups 100 percent white-grape juice
Arrange some of each fruit in eight 3-ounce ice-pop molds, making sure pieces fit very snugly. Pour enough juice into each mold to just cover fruit. Insert ice-pop sticks and freeze until solid, 6 hours (or up to 2 weeks).
Big Flavors Rating: 5 Stars