This post may contain affiliate links, which won't change your price but will share some commission.
Creamy Burrata and a mix of ripe raspberries and apricots add excitement to this arugula salad.
One of my favorite ways to mix things up when it comes to making interesting salads is to hit up my local Farmers Market.
And if there's a stand that sells fresh Burrata, I will buy it every.single.time.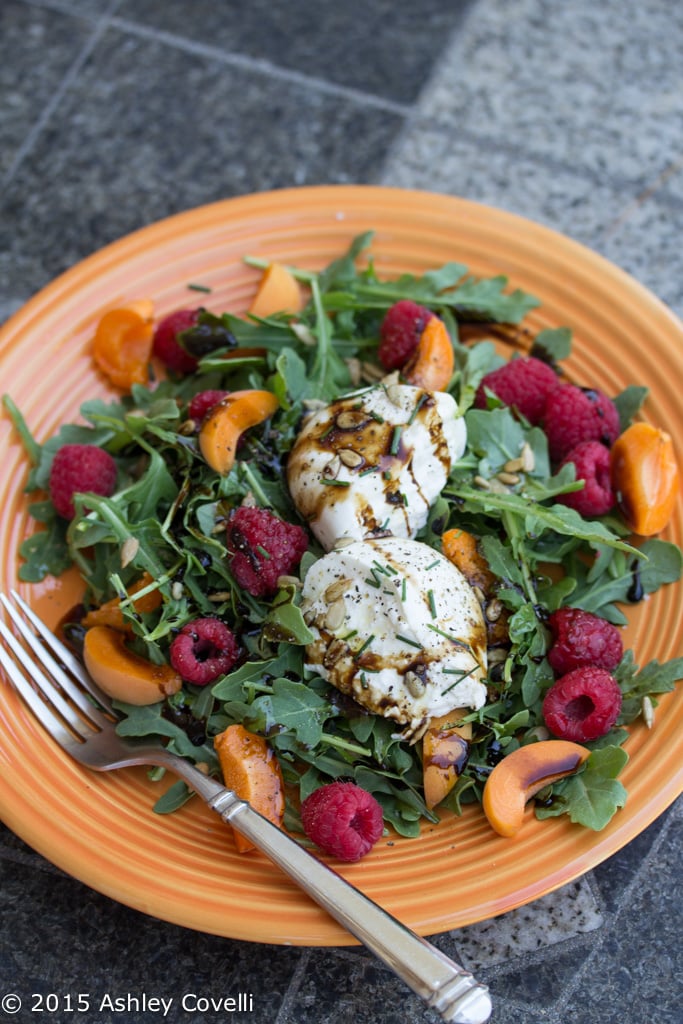 For this particular salad, I wanted to take advantage of all of the beautiful fresh fruit I found at the market. The mix of fresh raspberries and apricots went great with the tangy aged balsamic. Plus, it's so bright and colorful - always a welcome sight when making a salad.
I keep a stash of different seeds and nuts in my freezer, and it's the perfect way to add a bit of crunch to salads. This time around, I went with some shelled, roasted sunflower seeds. YUM.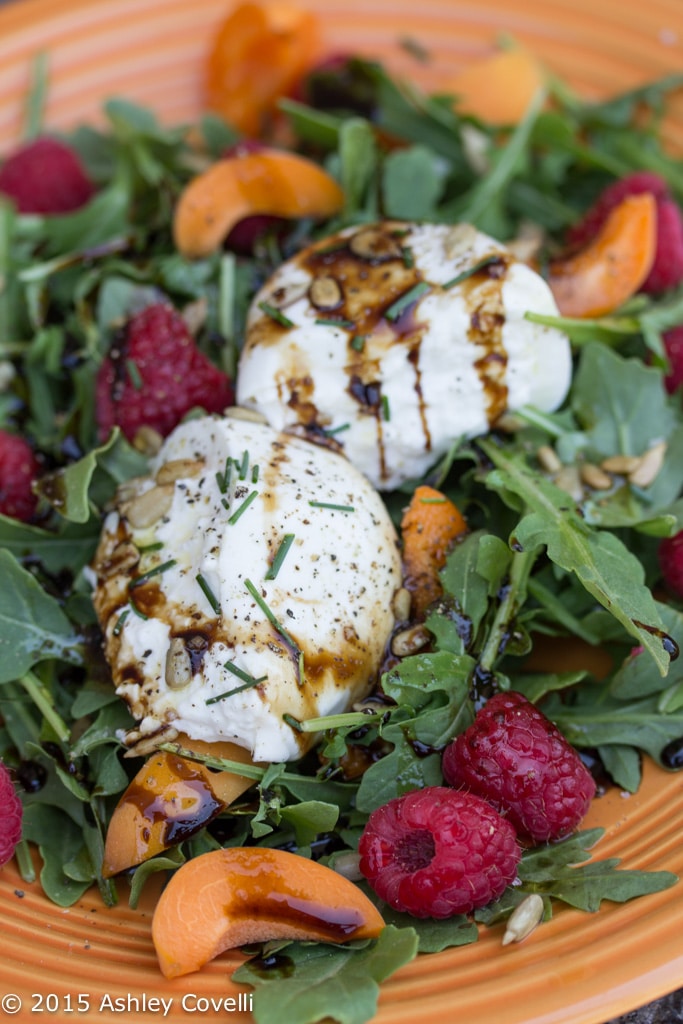 To make this salad, I mounded a big pile of baby arugula on a plate. I topped it with a handful of fresh raspberries, a few fresh apricots that I sliced up, a ball of fresh Burrata, cut in half so the center would start to spill out, roasted sunflower seeds, snipped garden chives, gray salt, fresh cracked black pepper, and a drizzle of robust olive oil and aged balsamic.
This was a fantastic, colorful salad that I really enjoyed. It would work with lots of different fruits, too. I'd recommend keeping it to 2 or maybe 3 so things don't get too complicated. Enjoy the freshness!