Cabbage and bacon are folded into these mashed potatoes, complete with a well of melted butter!
When I saw this recipe for a spin on the classic Irish colcannon, I knew I had to put it on our St. Patrick's Day menu.
I mean, come on... a WELL of melted butter?!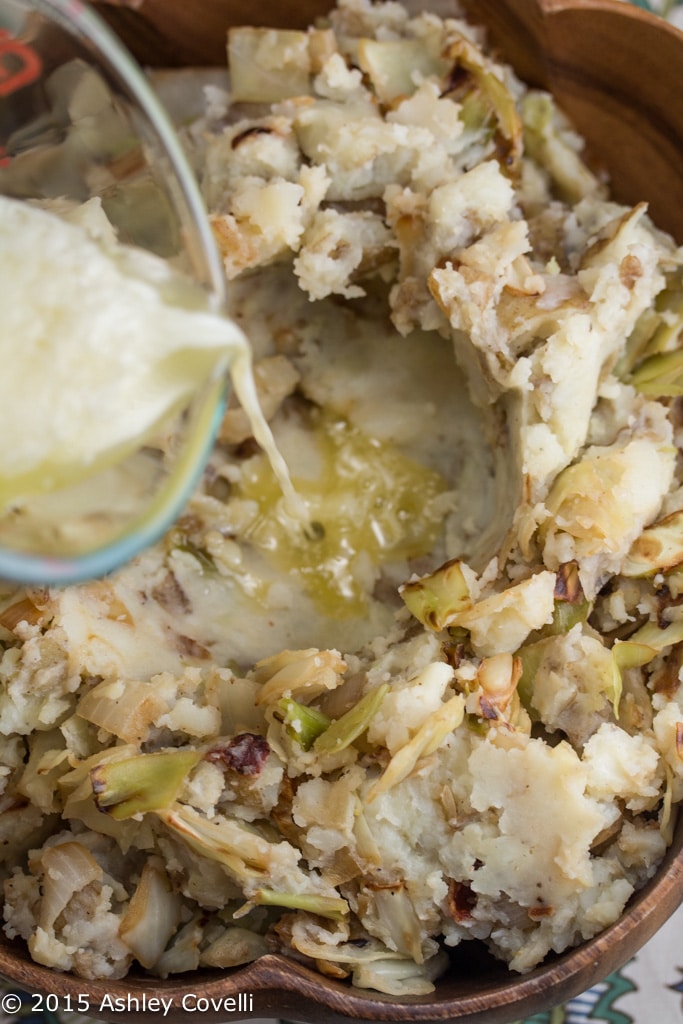 This recipe was pretty simple to make. I left the skins on the potatoes because it was easier and I enjoy the flavor/texture.
We had a ton of leftovers from this recipe, so we brought them to my in-laws' house a few days later as a side dish for the meatloaf that my Father-in-law made with my toddler. It was a big hit!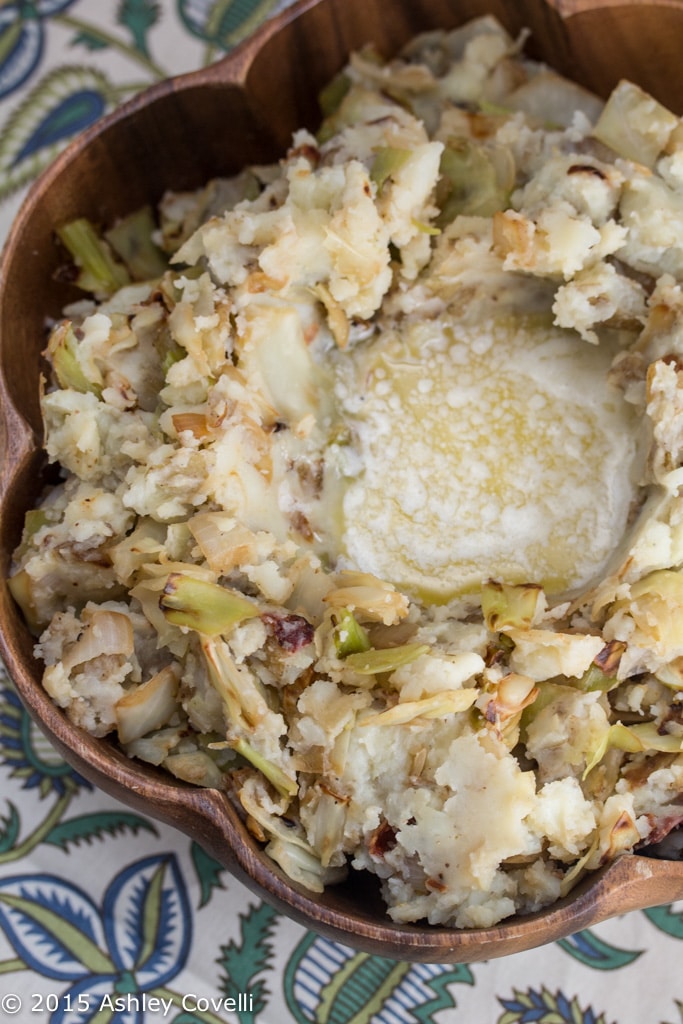 I served the colcannon with Single-Skillet Bacon-Rosemary Chicken Thighs with Roasted Tomatoes (recipe coming soon!) and Irish Soda Bread for dessert. It was a delicious meal!
2 ½ pounds potatoes, peeled and cubed
4 slices bacon
½ small head cabbage, chopped
1 large onion, chopped
½ cup milk
salt and pepper to taste
¼ cup butter, melted
Head to Allrecipes.com for the full recipe.