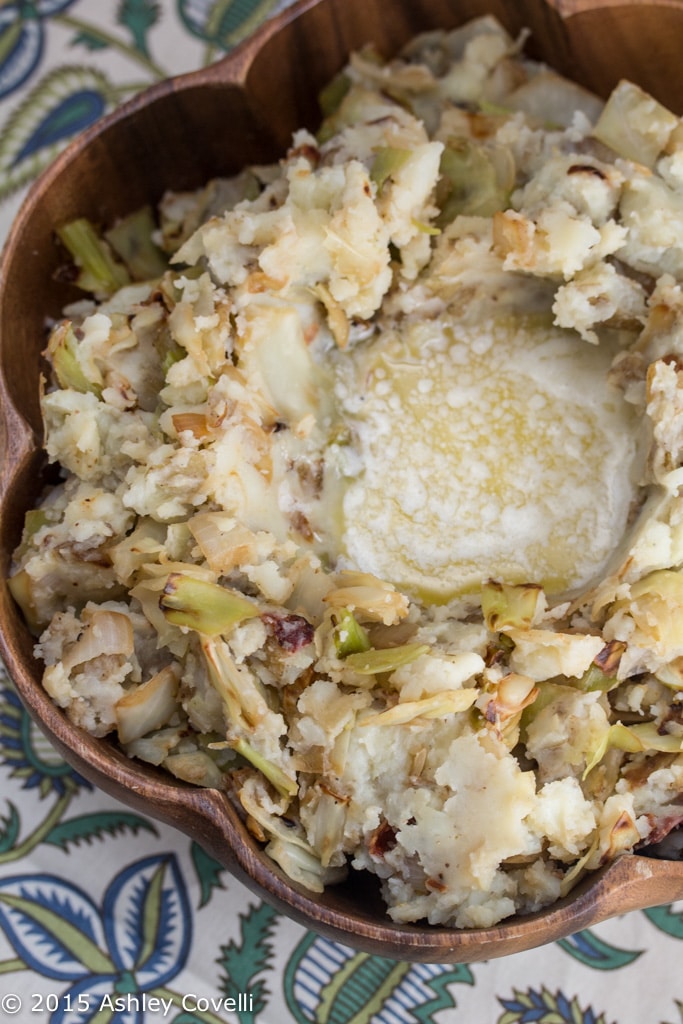 Cabbage and bacon are folded into these mashed potatoes, complete with a well of melted butter!
When I saw this recipe for a spin on the classic Irish colcannon, I knew I had to put it on our St. Patrick's Day menu.
I mean, come on… a WELL of melted butter?!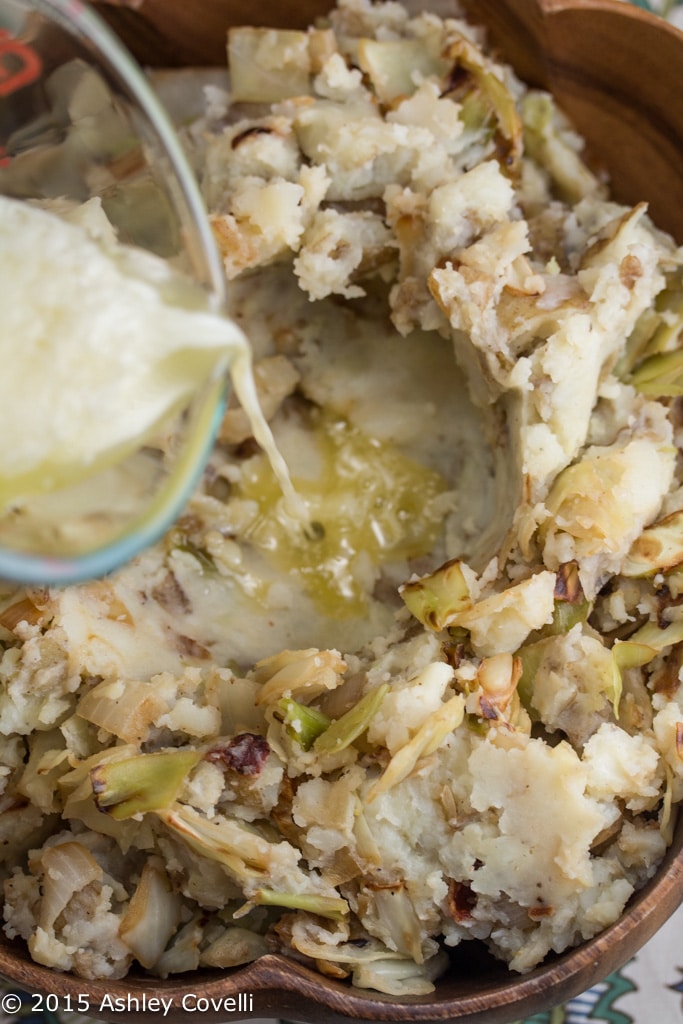 This recipe was pretty simple to make. I left the skins on the potatoes because it was easier and I enjoy the flavor/texture.
We had a ton of leftovers from this recipe, so we brought them to my in-laws' house a few days later as a side dish for the meatloaf that my Father-in-law made with my toddler. It was a big hit!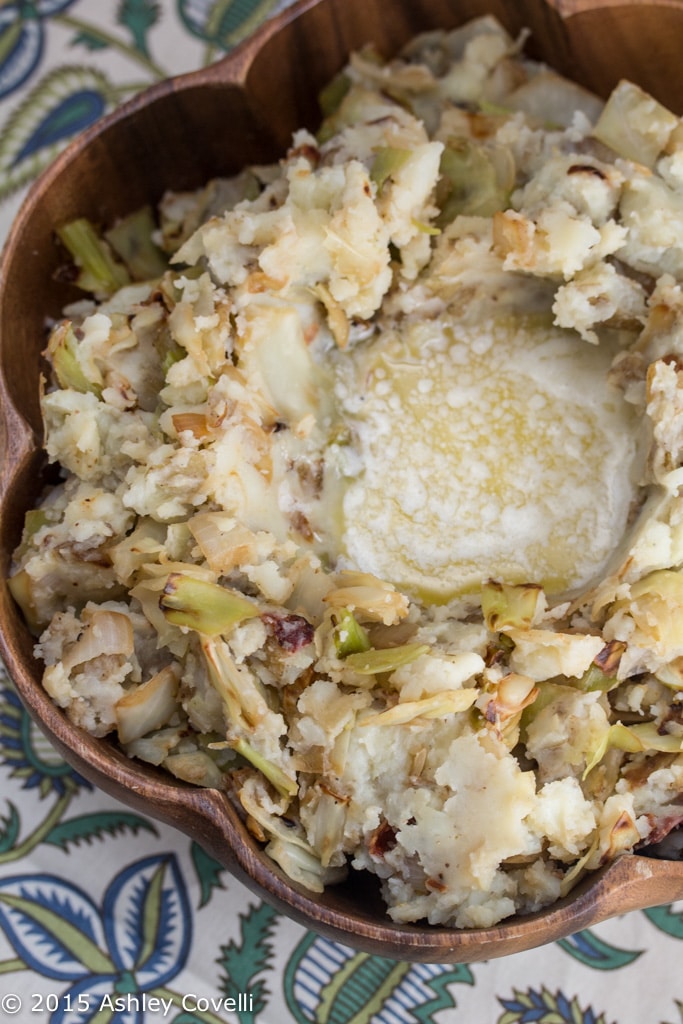 I served the colcannon with Single-Skillet Bacon-Rosemary Chicken Thighs with Roasted Tomatoes (recipe coming soon!) and Irish Soda Bread for dessert. It was a delicious meal!
Diane's Colcannon
Allrecipes.com
2 1/2 pounds potatoes, peeled and cubed
4 slices bacon
1/2 small head cabbage, chopped
1 large onion, chopped
1/2 cup milk
salt and pepper to taste
1/4 cup butter, melted
1. Place potatoes in a saucepan with enough water to cover. Bring to a boil, and cook for 15 to 20 minutes, until tender.
2. Place bacon in a large, deep skillet. Cook over medium high heat until evenly brown. Drain, reserving drippings, crumble and set aside. In the reserved drippings, saute the cabbage and onion until soft and translucent. Putting a lid on the pan helps the vegetables cook faster.
3. Drain the cooked potatoes, mash with milk and season with salt and pepper. Fold in the bacon, cabbage, and onions, then transfer the mixture to a large serving bowl. Make a well in the center, and pour in the melted butter. Serve immediately.
Amount per serving (8 total)
Calories: 250 kcal 13%
Fat: 12.6 g 19%
Carbs: 29.8g 10%
Protein: 5.8 g 12%
Cholesterol: 26 mg 9%
Sodium: 217 mg 9%
Based on a 2,000 calorie diet
Big Flavors Rating: 4 Stars