We had a friend over tonight, and Dino wanted to try out a new martini recipe. These were good, but pretty strong. The graham cracker crumbs around the rim are a fun addition, and it was nice to have a fancy cocktail before dinner.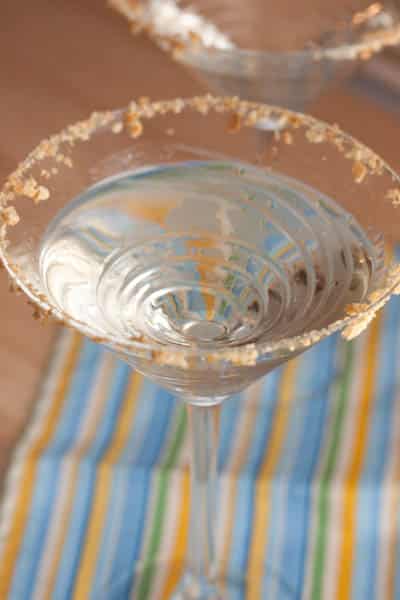 Crème Brûlée Martini
Dino Covelli
2 ounces vanilla vodka
½ ounce Frangelico
½ ounce triple sec
Graham crackers, crushed, for garnish
Mix ingredients in a shaker full of ice and pour into a chilled martini glass, rimmed with graham cracker crumbs.
Big Flavors Rating: 4 Stars