This post may contain affiliate links, which won't change your price but will share some commission.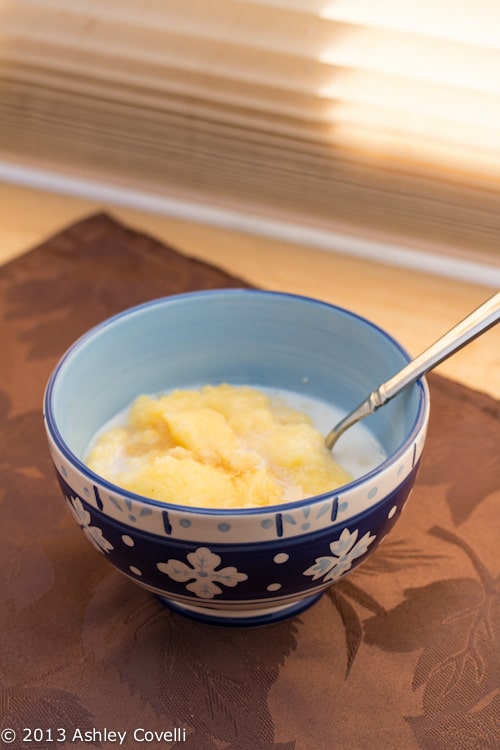 Since I'm home with my son during the day now, I'm always on the lookout for new, quick and easy breakfast options. I saw this recipe on the back of my container of corn meal, and it looked like it would be perfect for a busy weekday. This came together really quickly, and the taste was surprisingly good! I flavored ours with milk and real maple syrup, but I think the savory option would be great as a side dish, too. You can use non-dairy milk/butter to keep if vegan if you'd like. It's a nice alternative to oatmeal or porridge. One note is that the longer it sits, the more likely it is to start getting a bit clumpy. It'll be interesting to see how the leftovers reheat. The package said it serves 8-10, but I'd say it's more like 4-5.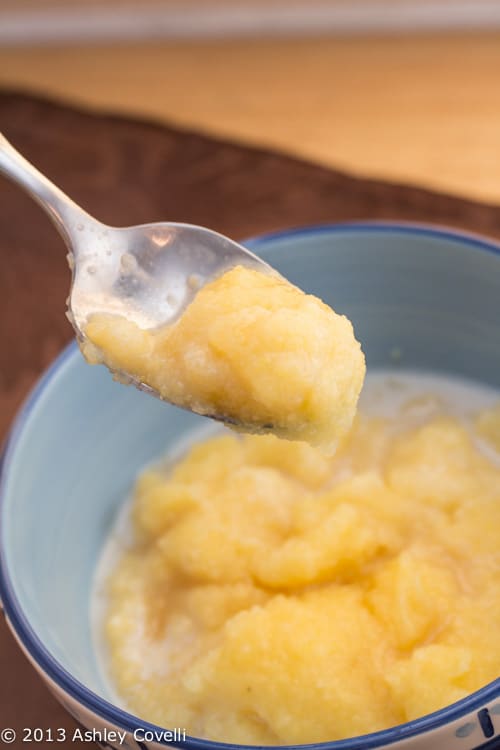 Corn Meal Mush
Quaker Oats
Serves 8-10
4 Cups Water
1 Teaspoon Salt
1 Cup QUAKER® or AUNT JEMINA® Enriched Corn Meal
Bring 3 cups of water to a boil. Combine the remaining 1 cup water, corn meal and salt; slowly pour into boiling water, stirring constantly. Cook until thickened, stirring frequently. Cover, continue cooking over low heat 5 minutes; stir. Serve hot with milk and syrup or with margarine, salt and pepper.
Big Flavors Rating: 4 Stars