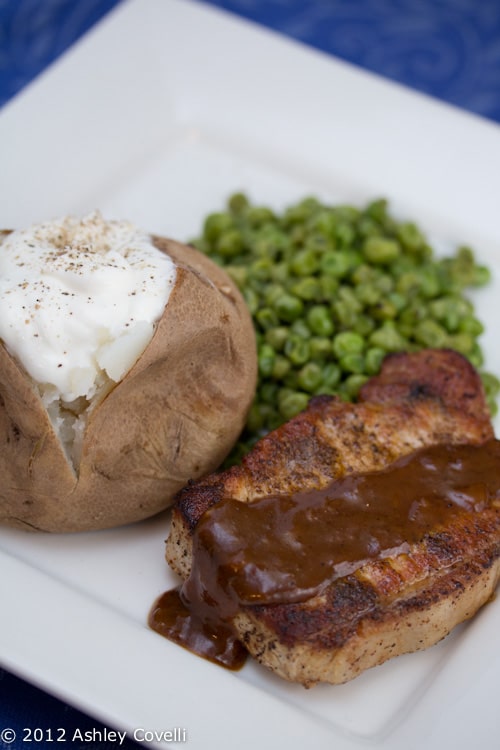 Bangkok Pork Chops and Gravy
This post may contain affiliate links. Thank you for supporting the brands that keep me creative in my tiny kitchen!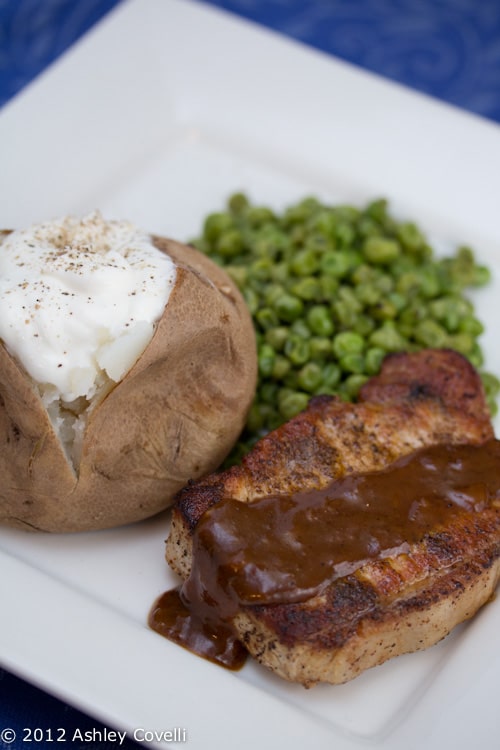 I used another new seasoning blend from Penzeys today. I sprinkled some Bangkok Blend on some thick cut pork chops and fried them up. Afterward, I used the pan drippings to make a gravy – I added some flour and chicken stock and whisked it in and let it reduce. I finished it with a little butter. It turned out really well! I served the chops with baked potatoes and peas.