This post may contain affiliate links, which won't change your price but will share some commission.
If you follow me on Instagram, you may have noticed that I've been on a big salad kick lately. I've found it to be a great way to use up odds and ends that I have hanging out in the kitchen.
I've always been big fan of fruit and cheese (need I mention the time I shared a cheese plate, cheese fondue and cheesecake as a meal with a friend of mine? As one meal. One ridiculously cheesetastic meal…), and layering them on top of baby arugula with aged balsamic may just be my new favorite thing.
If you haven't tried Burrata yet, you must. It is just pure heaven. It's like ricotta and fresh mozzarella had a silky smooth cheese baby that transports you to cheese heaven. Seriously. It's just ridiculously good.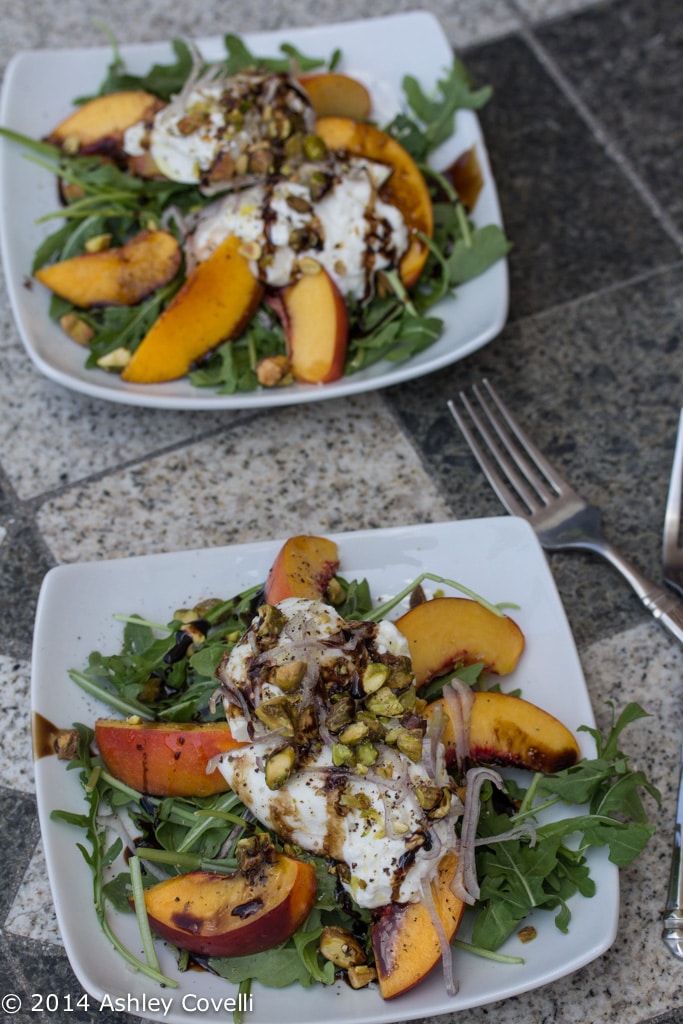 Anyway, to make this salad, I piled some baby arugula on a plate. I topped it with the Burrata, super ripe nectarine, pistachios, thinly sliced shallot, gray salt, freshly cracked black pepper, a good quality extra-virgin olive oil and some aged balsamic. It was beautiful, had wonderful textural contrast (the smooth cheese, the crunchy nuts) and really showcased the succulent fruit. It's definitely a combination I'll enjoy again and again!
Big Flavors Rating: 5 Stars