This post may contain affiliate links, which won't change your price but will share some commission.
Valentine's day is right around the corner, and nothing says "I love you" like chocolate.
And none of those cheesy heart shaped bargain bin chocolate assortments - we're talking about decadent, homemade treats.
Let's celebrate with 8 of my favorite chocolate recipes that are perfect for your sweetheart... or just yourself and a Netflix marathon. Chocolate doesn't require a partner in crime!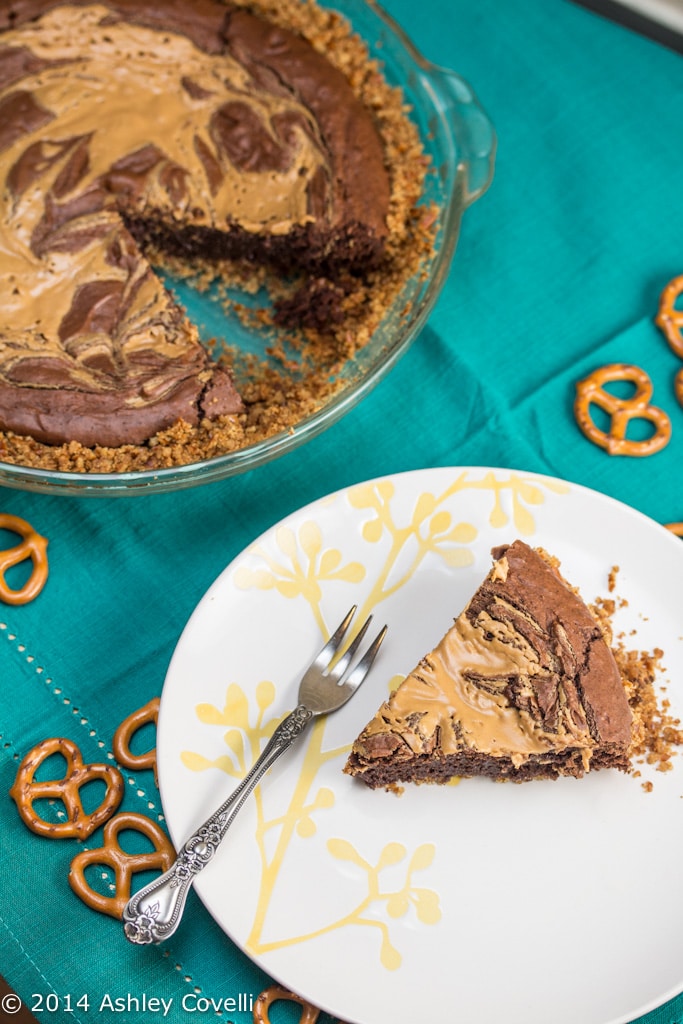 Peanut Butter Brownie Pie with a Pretzel Crust - Why choose between baking a batch of brownies or a pie when you can have BOTH? Especially when it's topped with an ooey gooey peanut butter swirl, all baked into a pretzel crust.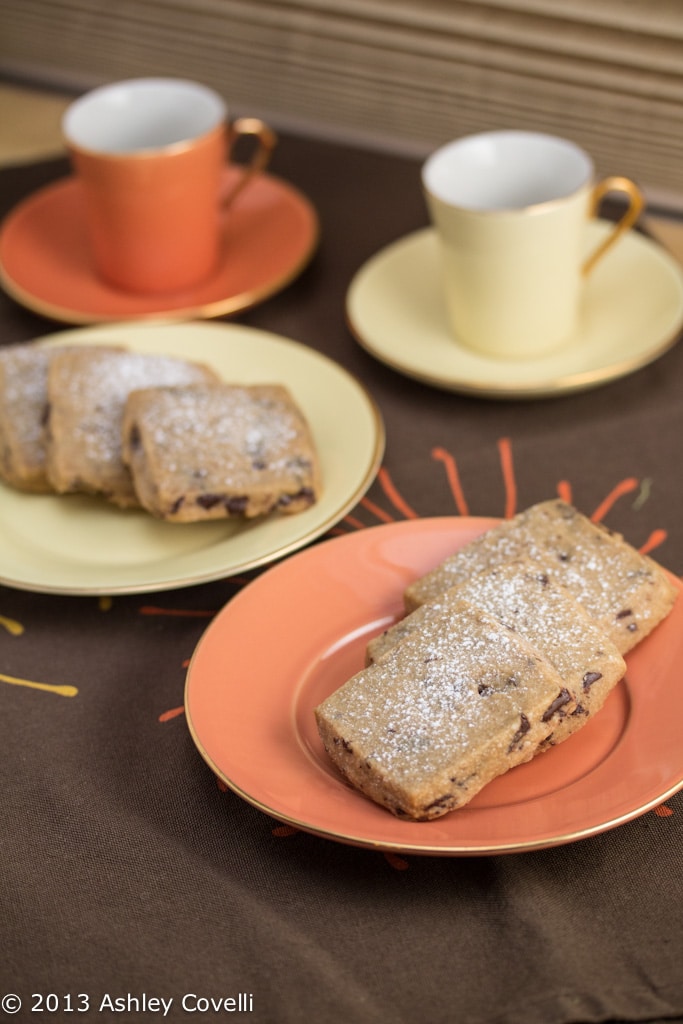 Espresso-Chocolate Shortbread Cookies - These cookies are beyond fabulous! They're delicate yet rich, and have the perfect balance of bittersweet chocolate and espresso.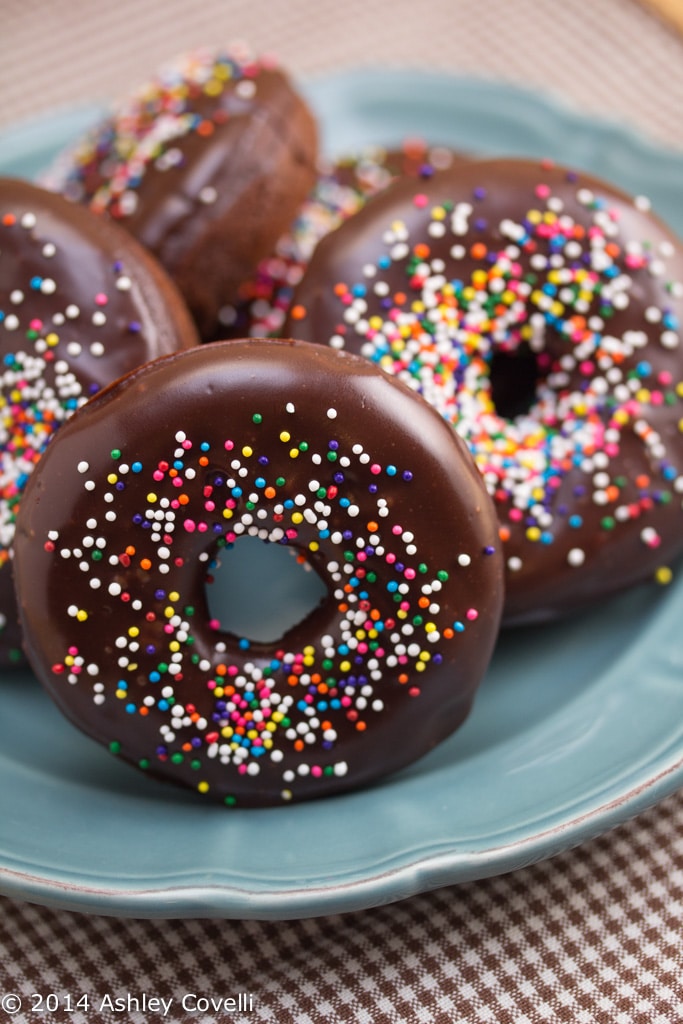 Baked Chocolate Doughnuts with Chocolate Glaze - These donuts are nice and tender, and the glaze is dark and delicious. They hold up really well for a few days, too. Plus, do we ever need an excuse to use sprinkles?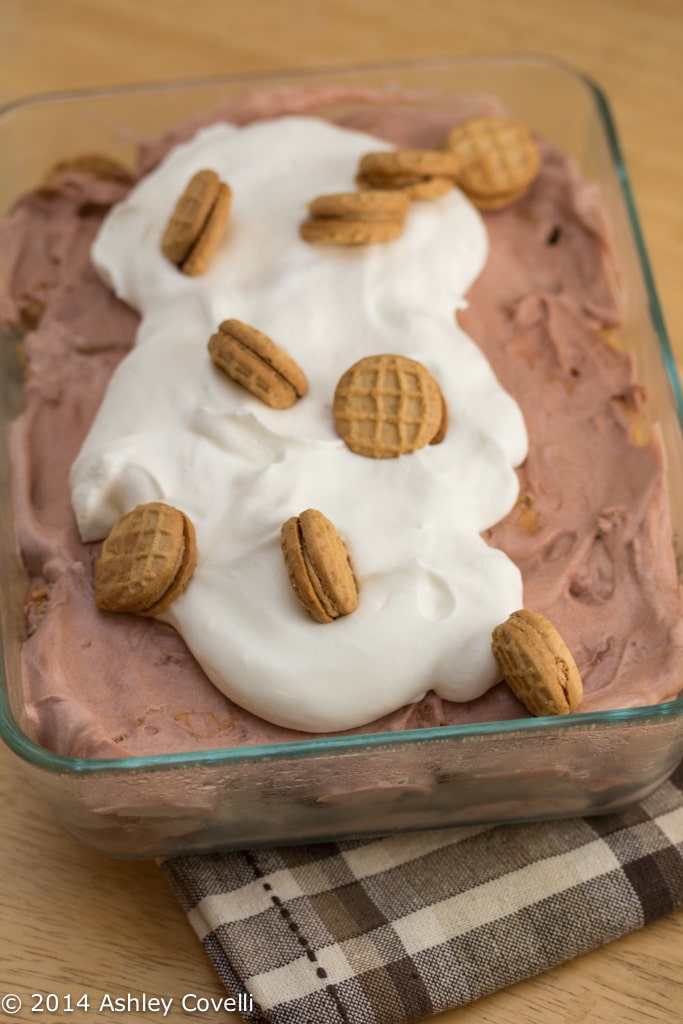 Nutter Butter Icebox Cake - We already know that chocolate and peanut butter are besties. But this icebox cake brings it to an all-new, no-bake level of decadence.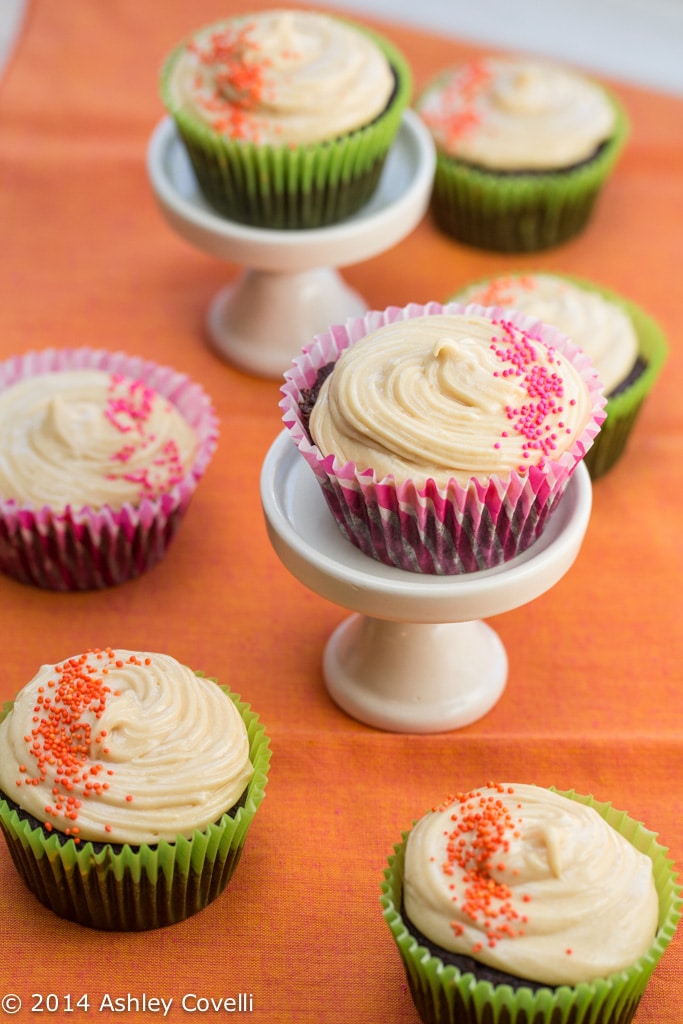 Chocolate Cupcakes with Salted Caramel Frosting - The sweetness of the salted caramel cream cheese frosting is balanced by the bittersweet chocolate in these tender cupcakes.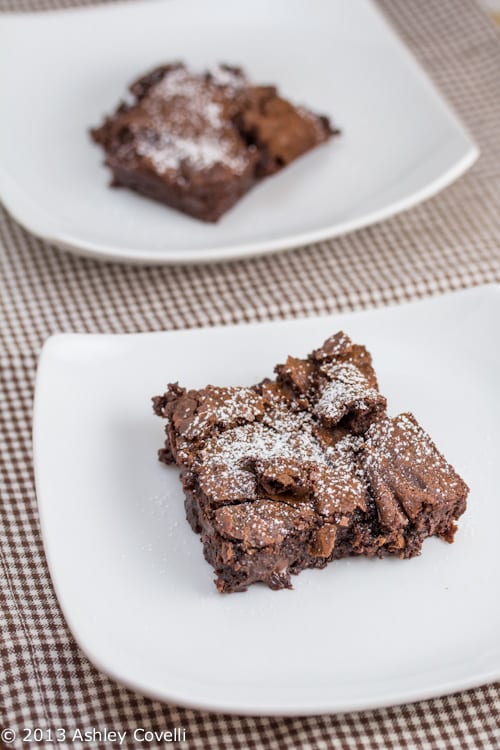 One-Bowl Mocha Brownies - Easy and delicious! A chocolate fix and an extra caffeine kick at the same time? Sign. Me. Up.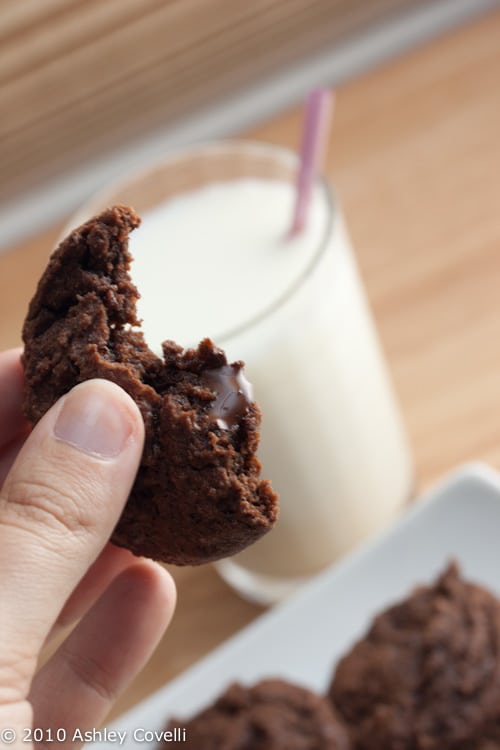 Melt-in-Your-Mouth Buttermilk Chocolate Cookies - These cookies really do melt in your mouth. The buttermilk keeps the cookies incredibly moist, and the chocolate chips get melty and delicious.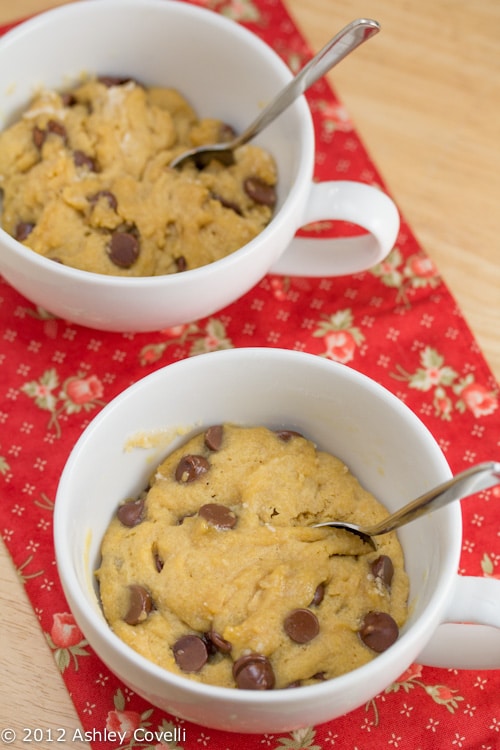 Chocolate Chip Cookie in a Cup - Need something incredibly low maintenance yet still homemade? This is crazy easy and can be put together in a snap with just a few ingredients.
Not in the mood to make something from scratch? No problem! Millcreek Cacao Roasters sent me a drop dead gorgeous assortment of their chocolates and Cacao Tea to sample, and I must admit I was majorly impressed! Millcreek consider themselves Farm to Bar Chocolate Makers for good reason - they have traveled the world searching for responsibly grown cacao and buy direct from farmers who use sustainable growing methods.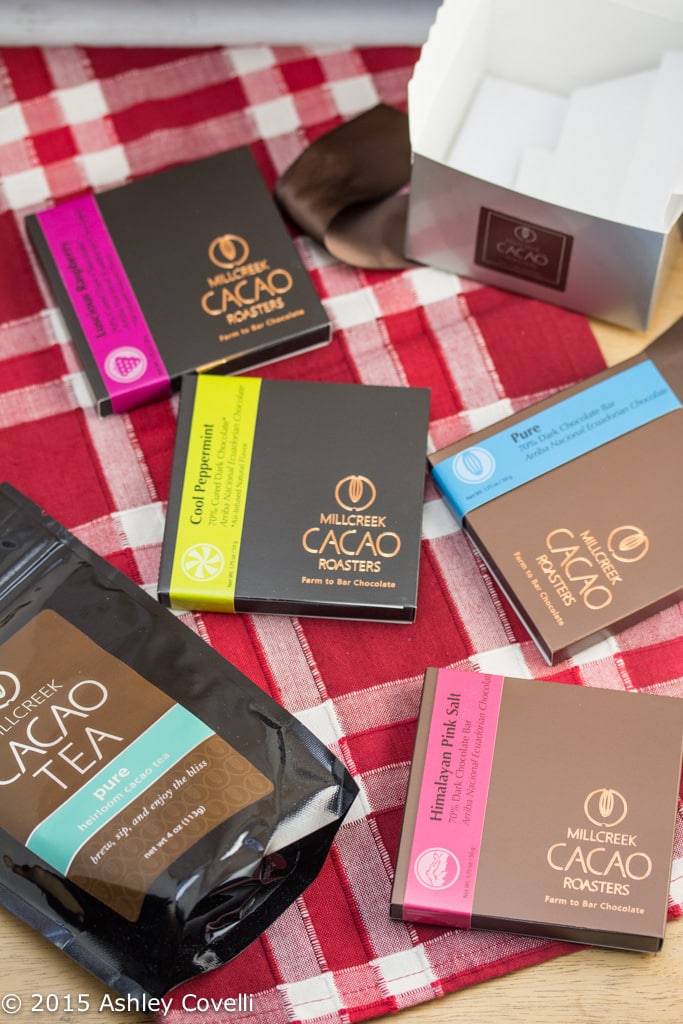 They do all of the sorting, roasting, winnowing and milling at their factory in Utah. The cacao used in their chocolate products is a pure heritage cacao called Arriba Nacional from Equador. They also use a proprietary method to naturally cure their chocolate with hints of flavor, such as in the Cool Peppermint and Luscious Raspberry pictured above.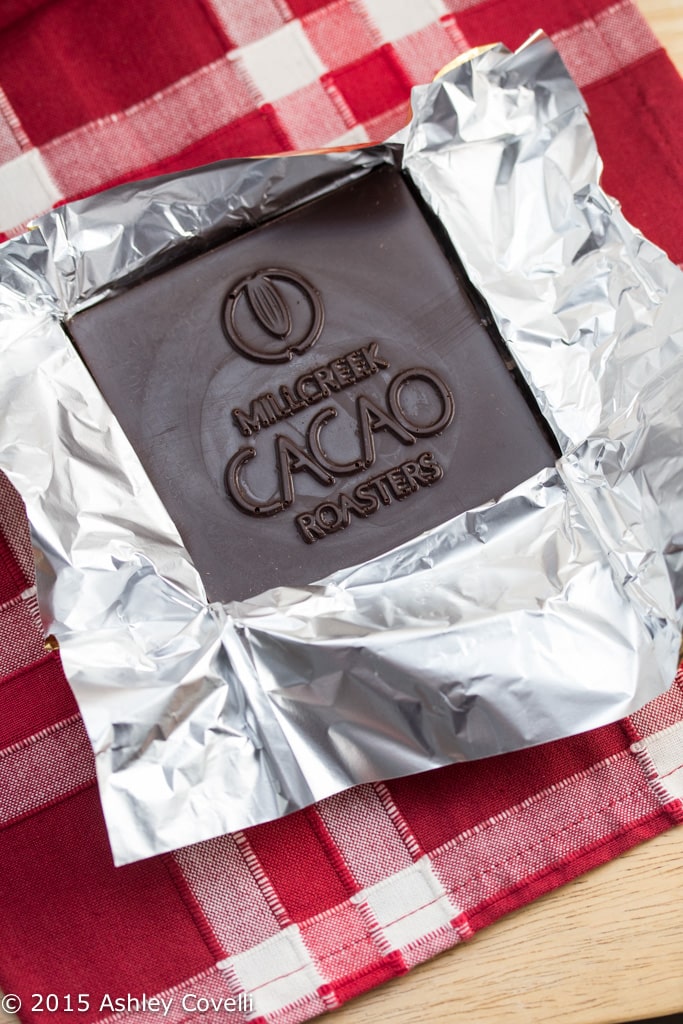 I'm a big fan of dark chocolate, and this stuff did not disappoint. All of the varieties I tried were 70% dark, and they were incredibly smooth. My favorites are the Pure and Himalayan Pink Salt. This would be a great gift for your Valentine... or yourself!
Note: I was given samples of Millcreek's products for review purposes, but was in no other way compensated. All opinions are 100% my own. Just sharing the chocolate love!