This post may contain affiliate links, which won't change your price but will share some commission.
This, friends, is the last thing I cooked on my beloved stovetop before it was brutally murdered accidentally broken. Let's just say that something fell in the kitchen, shattered the glass, and the parts have been discontinued.
Moment of silence.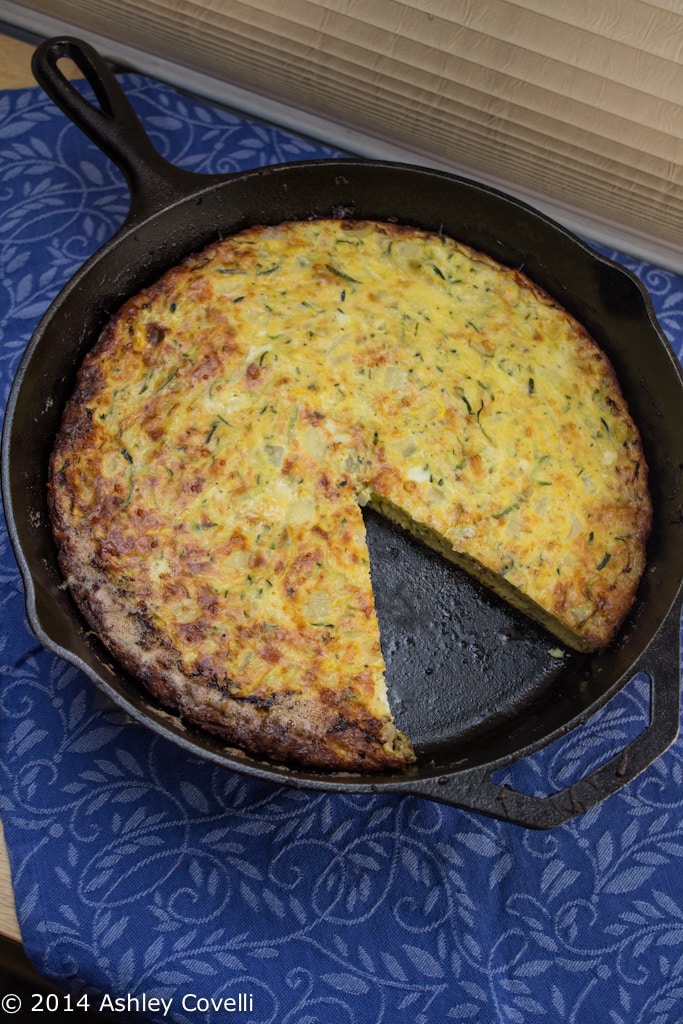 So now that I've ordered an entirely new range, I'm working on catching up on some old posts. You know, of things that were cooked before we lost our venerated kitchen appliance.
I think I need another moment of silence. And a cocktail or three.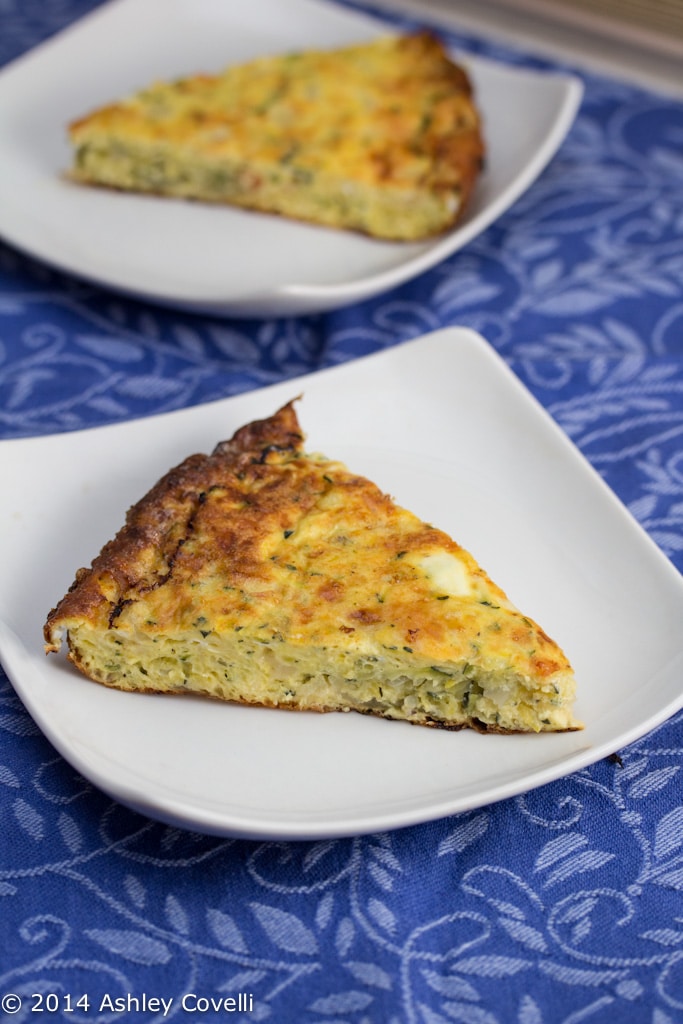 RIP (Woah) Black Betty. 2009-2014. You were loved and adored by all.
Anyhow, don't let all this talk of slain appliances discourage you from trying this gorgeous frittata. The texture was absolutely perfect! It's chocked full of zucchini and Parmesan cheese, and with a little flour in there to thicken up all the eggs, it was a knockout.
I sautéed the veggies in the same cast iron skillet that I used to bake it, emptied it out and wiped it gently with a paper towel, added more oil and poured the egg/zucchini mixture back in there. Because I hate creating extra dishes for my beloved live-in dishwasher. 😉
Make sure to note that you 'll need to salt and strain/press your zucchini for an hour before you even get going on this beauty, so make sure you give yourself plenty of time.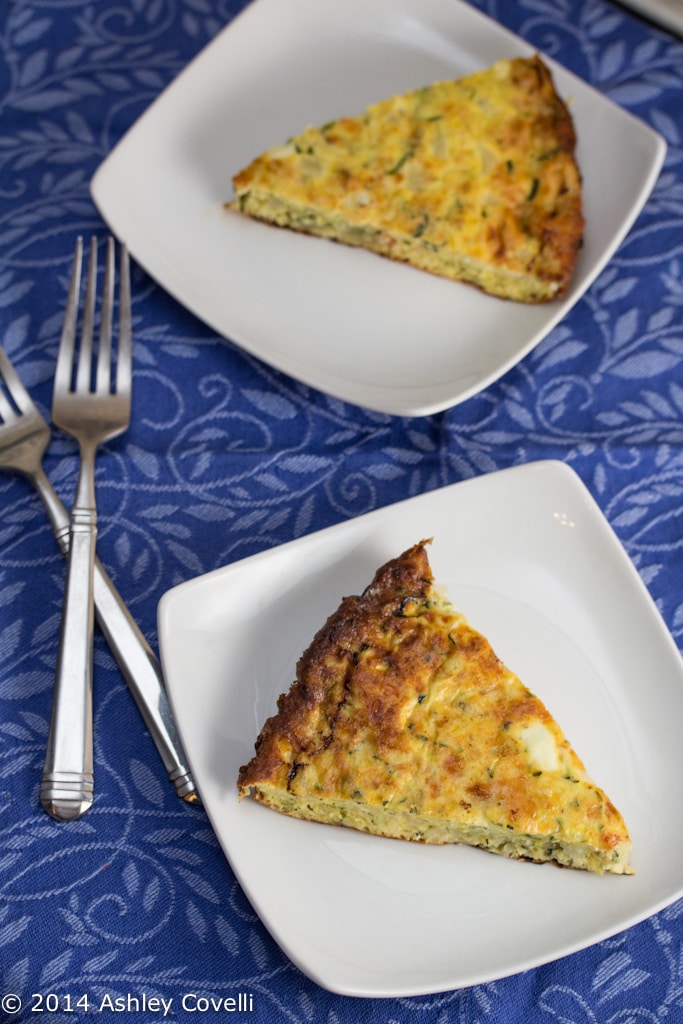 Zucchini Frittata
King Arthur Flour
Hands-on time: 10 mins. to 20 mins.
Baking time: 20 mins. to 25 mins.
Total time: 1 hrs 50 mins. to 3 hrs 10 mins.
Yield: 8 to 10 servings
2 pounds zucchini/summer squash (about 2 zucchini and 1 summer squash), grated
½ teaspoon salt
1 large sweet onion, peeled and diced
1 ½ cups freshly grated Parmesan cheese
8 large eggs
2 tablespoons King Arthur Unbleached All-Purpose Flour
1) Stir the salt into the grated squash. Place the squash in a colander, weigh it down, and let it drain for an hour or so.
2) Combine the drained squash and onion. Fry in 2 tablespoons olive oil in a large skillet until soft, about 20 minutes; the vegetables will greatly diminish in volume. Season to taste with additional salt, if desired, and pepper.
3) Preheat the oven to 400°F.
4) In a large bowl, whisk together the cheese, eggs, and flour.
5) Add the cooked squash, drained of any liquid if necessary. Stir to combine.
6) Drizzle 1 tablespoon olive oil into a 9" or 10" cast iron skillet, and heat the skillet on the stovetop until the oil is very hot.
7) Spread the vegetable mixture evenly in the pan. Bake the frittata for about 20 to 25 minutes, until it's light golden brown on top.
8) Remove from the oven, and serve hot, in wedges.
tips from our bakers:
If you're counting calories, fat grams, or cholesterol, this is a great place to use an egg substitute. One 15-ounce carton is perfect for this recipe.
Big Flavors Rating: 4 Stars