This post may contain affiliate links, which won't change your price but will share some commission.
We started watching True Blood a few weeks ago, and just finished season 3 last night. One of the characters on the show loves to eat hoecakes fried in bacon grease. So this morning, when I woke up, I looked at Dino and jokingly said, "Go make me some hoecakes in bacon grease", and he left the room and went downstairs. I then did a quick search for a recipe for future reference, and I saw that Paula Deen had one. I figure she'd know hoecakes better than most people! So I emailed him the recipe.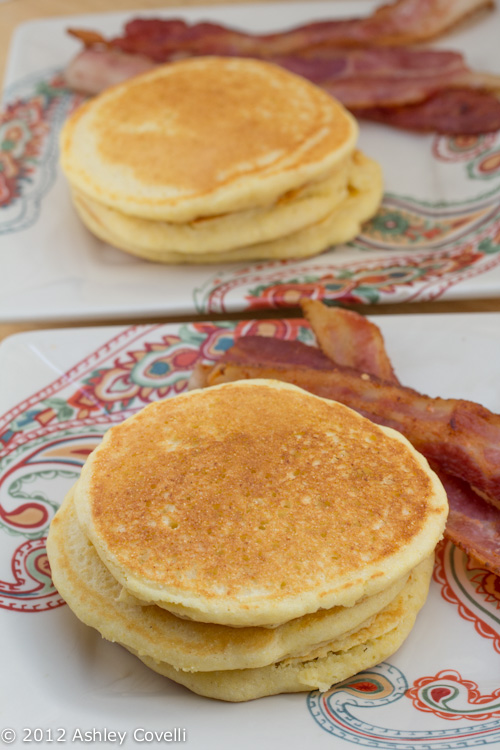 After I fed the baby, I came downstairs... and Dino was actually frying bacon and making hoecake batter. Score! These are really tasty- they're like a mix between a pancake and cornbread. Yum! They're pretty heavy though, so be warned! After we finished eating breakfast, he told me that he saw that I emailed him the same recipe that he looked up. Talk about serendipity!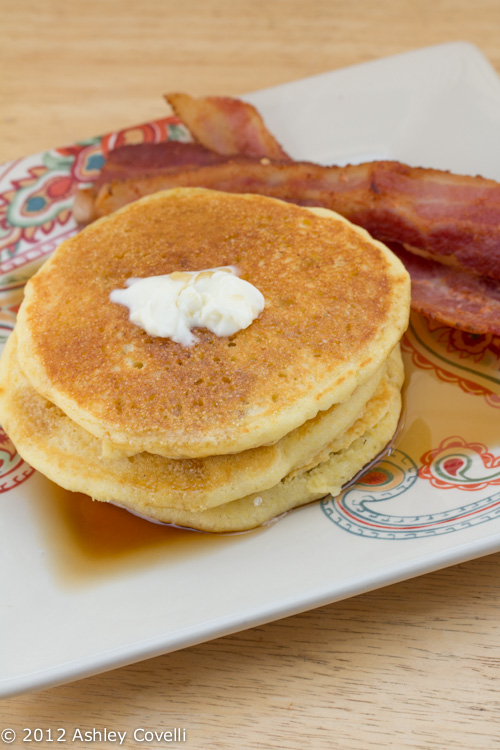 Hoecakes
Paula Deen
Total Time: 20 min
Prep: 5 min
Cook: 15 min
Yield: About 17 hoecakes
1 cup self-rising flour
1 cup self-rising cornmeal, or from a mix (recommended: Aunt Jemima's)
2 eggs
1 tablespoon sugar
¾ cup buttermilk
⅓ cup plus 1 tablespoon water
¼ cup vegetable oil
Oil, butter, clarified margarine, or bacon grease for frying
Mix well all ingredients, except for the frying oil. Heat the frying oil or butter in a medium or large skillet over medium heat. Drop the batter, by full tablespoons, into the hot skillet. Use about 2 tablespoons of batter per hoecake. Fry each hoecake until brown and crisp; turn each hoecake with a spatula, and then brown the other side. With a slotted spoon, remove each hoecake to drain on a paper towel-lined plate. Leftover batter will keep in refrigerator for up to 2 days.
Big Flavors Rating: 5 Stars
The littlest hoecake fan in the house: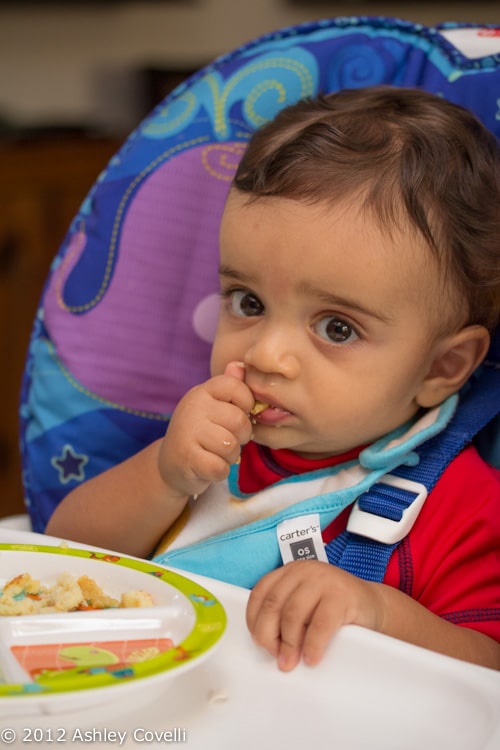 We also created these mini-chocolate chip hoecakes with the leftover batter. They were amazing!