This post may contain affiliate links, which won't change your price but will share some commission.
To go with our Cilantro and Lime Fish Tacos with Cilantro and Lime Crema for New Year's Eve, I made this pico de gallo. It's pretty easy to put together, but you need to toast some cumin seeds and grind them as well as clean and seed some tomatillos.
Tomatillos are full of seeds, so buy more than you think you'll need. I used a grapefruit spoon to help me out.
This was a tasty and refreshing topping for the tacos, and it was really good on top of the Cilantro-Lime Rice that I made to go alongside (recipe coming tomorrow!).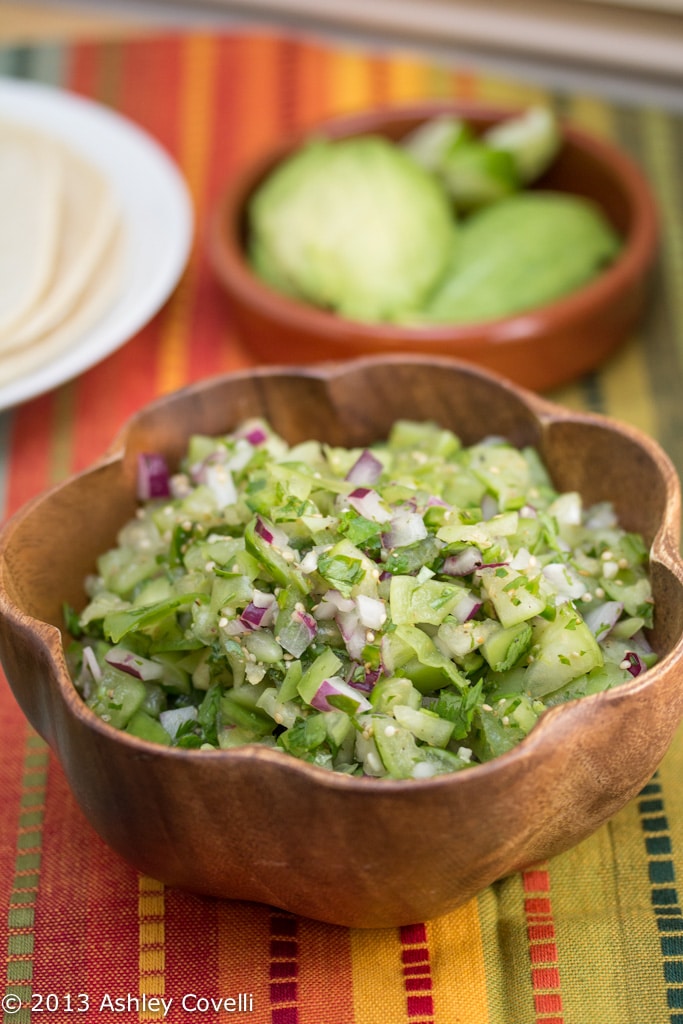 Tomatillo Pico de Gallo
Adapted from Closet Cooking
Makes 2 cups
Prep Time: 15 minutes
¼ teaspoon cumin seeds
2 cups tomatillos, husked, scrubbed clean, seeded and diced
¼ cup red onion, diced
1 clove garlic, minced
1 jalapeño, seeded and minced
1 lime, juiced
1 handful cilantro, chopped
salt and pepper to taste
Toast cumin seeds in a dry skillet over medium-low heat until fragrant, shaking the pan occasionally for even toasting. Remove and let cool, and then grind the toasted seeds with a mortar and pestle or spice grinder.
Place cumin seeds along with remaining ingredients in a bowl and toss well to combine. Enjoy!
Big Flavors Rating: 4 Stars