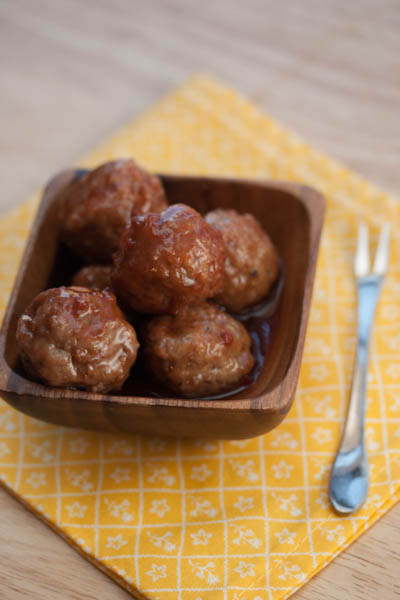 This post may contain affiliate links. Thank you for supporting the brands that keep me creative in my tiny kitchen!
My toddler and I were headed to a monthly potluck, and I needed something quick and easy to bring to contribute. I remembered this recipe – it's one of the ones that always disappears at our Superbowl parties, and it's very easy to put together. It sounds like a weird combination of ingredients, but trust me… it's wonderful!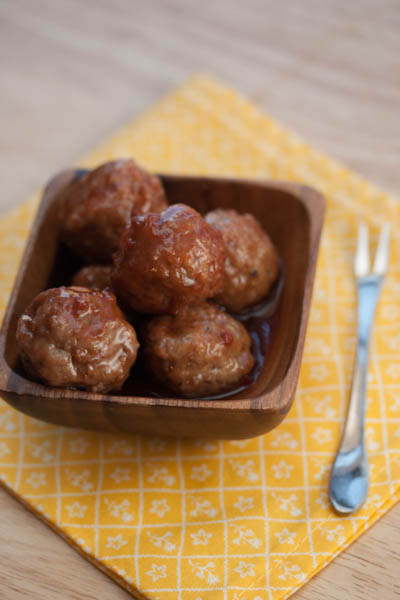 Sweet and Sour Meatballs
1 12 ounce bottle chili sauce
1 16 ounce jar grape jelly
¾ C. water (rinse the chili sauce bottle)
1 T. lemon juice
48 ounce bag (3 lb) frozen bite-size meatballs
Mix sauce ingredients together and in a large pot on the stove to melt. Add frozen meatballs and heat through. Great held in a slow cooker on low during a party!
Big Flavors Rating: 5 Stars