This post may contain affiliate links, which won't change your price but will share some commission.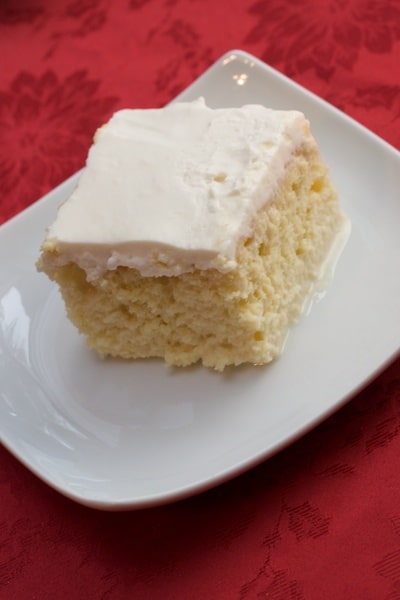 This month's Supper Club theme was Ocho de Mayo, so it was all Mexican food. I've always wanted to try making a tres leches cake, so I figured this would be the perfect occasion to do it. It was an insanely delicious cake. The only thing that I wasn't prepared for was that the cake would take a while to absorb the milk mixture. Give yourself a good 45 minutes for it to soak in before you frost it. This is a moist and delicious cake that is sure to be a big hit at any party.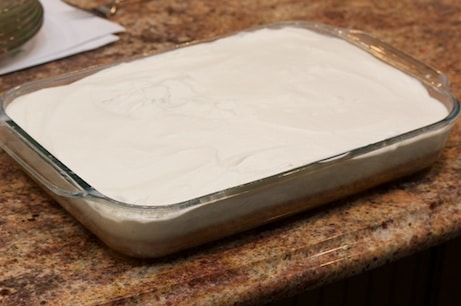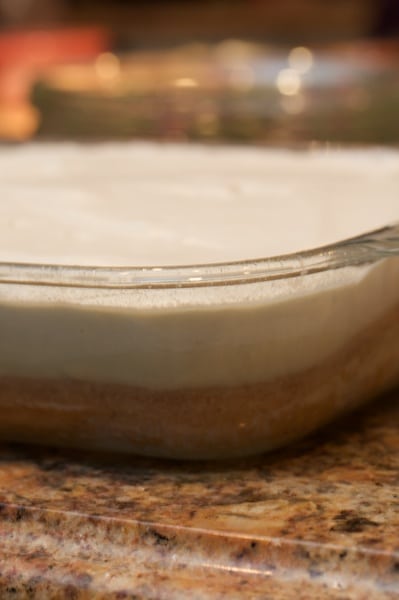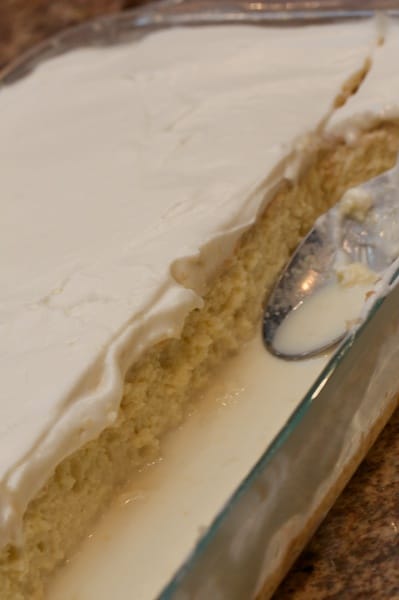 Tres Leches (Milk Cake)
Allrecipes - Stephanie
"This cake is made with three layers: Cake, filling, and topping. There are 4 types of milk in the filling and topping (whole milk, condensed milk, evaporated milk, and heavy cream). This is an excellent cake for milk lovers!"
Original Recipe Yield 1 -9x13 inch cake
1 ½ cups all-purpose flour
1 teaspoon baking powder
½ cup unsalted butter
1 cup white sugar
5 eggs
½ teaspoon vanilla extract
2 cups whole milk
1 (14 ounce) can sweetened condensed milk
1 (12 fluid ounce) can evaporated milk
1 ½ cups heavy whipping cream
1 cup white sugar
1 teaspoon vanilla extract
1. Preheat oven to 350 degrees F (175 degrees C). Grease and flour one 9x13 inch baking pan.
2. Sift flour and baking powder together and set aside.
3. Cream butter or margarine and the 1 cup sugar together until fluffy. Add eggs and the ½ teaspoon vanilla extract; beat well.
4. Add the flour mixture to the butter mixture 2 tablespoons at a time; mix until well blended. Pour batter into prepared pan.
5. Bake at 350 degrees F (175 degrees C) for 30 minutes. Pierce cake several times with a fork.
6. Combine the whole milk, condensed milk, and evaporated milk together. Pour over the top of the cooled cake.
7. Whip whipping cream, the remaining 1 cup of the sugar, and the remaining 1 teaspoon vanilla together until thick. Spread over the top of cake. Be sure and keep cake refrigerated, enjoy!
Nutritional Information:
Amount Per Serving Calories: 280 | Total Fat: 13.7g | Cholesterol: 87mg
MacGourmet Rating: 5 Stars