This post may contain affiliate links, which won't change your price but will share some commission.
One of the members of our Supper Club brought these beauties to our annual homemade cookie/candy swap, and I was quick to ask for the recipe so I could make a batch or 3 of my own.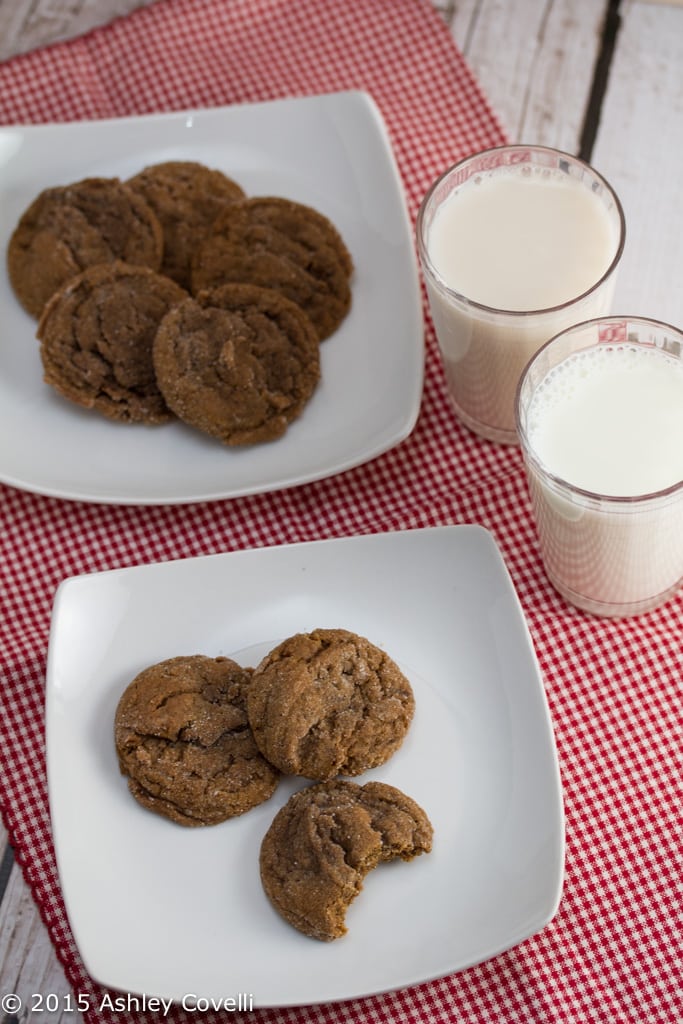 These spice-packed cookies are soft and chewy and bursting with warm molasses flavor. They're perfect for wintertime and a keep well for several days.
These are great cookies to get the kids to help out with - rolling the dough in sugar is so much fun for them! My toddler was a big help with these. He patented a new technique when he informed me that, "Flattening the flour makes the cookies fluffy, Mommy!".
Duly noted.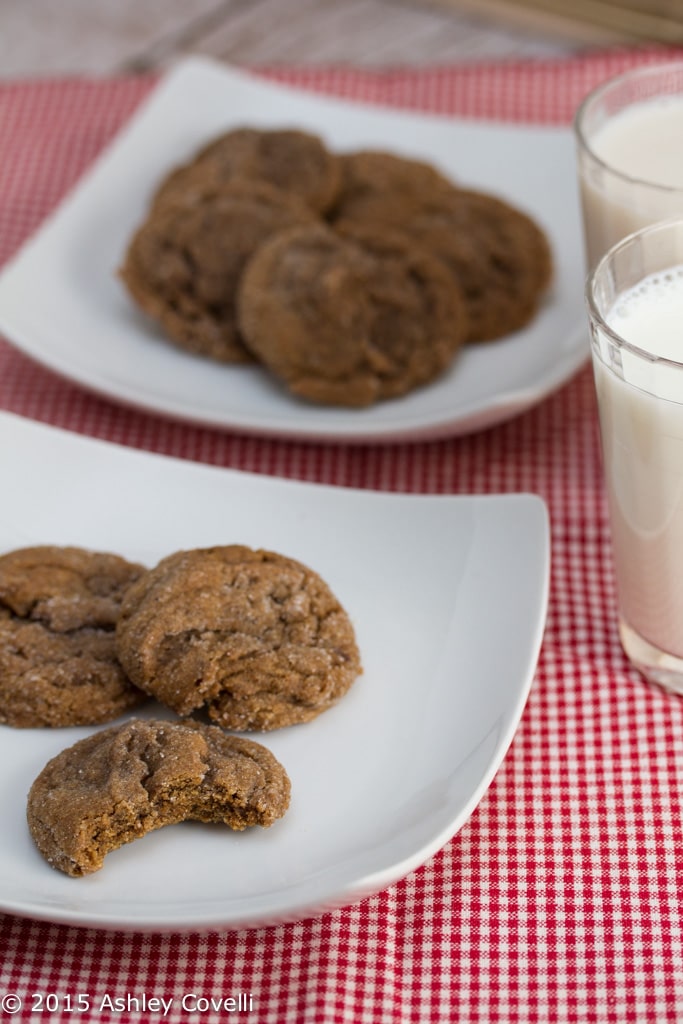 This made about 4 dozen cookies for us, which was perfect for holiday gift giving. The dough is also delicious... if you're into that sort of thing 😉
Soft Molasses Cookies
Food.com
TOTAL TIME: 40mins
PREP: 30 mins
COOK: 10 mins
YIELDS: 42 cookies
3⁄4 cup shortening
1 cup packed brown sugar
1⁄2 cup white sugar (reserved for coating raw dough balls)
1 large egg
1⁄2 cup molasses
2 1⁄2 cups all-purpose flour
1⁄2 teaspoon salt
2 teaspoons baking soda
1 teaspoon ground cinnamon
1 teaspoon ground ginger
1 teaspoon allspice
1 teaspoon nutmeg
Cream together shortening and brown sugar.
Stir in egg and molasses and mix well.
Fold in dry ingredients and stir.
Cover and chill till firm (1-2 hours).
Preheat oven to 350°.
Roll dough into small balls and roll in white sugar.
Place on lightly greased cookie sheet.
Bake at 350° for 9-10 minutes.
Leave on sheet one minute until set.
Big Flavors Rating: 5 Stars