This post may contain affiliate links, which won't change your price but will share some commission.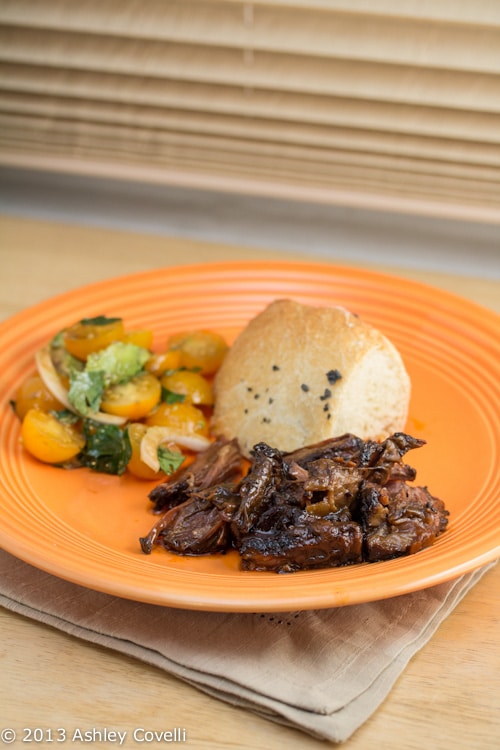 I had picked up a beautiful piece of grass-fed beef short ribs from the Farmers' Market a few weeks ago, and wanted to make something simple with it. So I found this recipe and thawed them out. This recipe took a bit of prep beforehand, which I usually try to avoid when I'm using the slow cooker, but this time around it seemed necessary. This turned out to be a superb meal! WOW! The flavor was nice and rich, and the meat was ridiculously tender. The short ribs I used had bones in them, but the meat melted right off. I had a piece that was around 1.5 pounds, so I used that but didn't cut the sauce recipe down. I didn't want it to burn while it was cooking all day. I served this with another loaf of No-Knead Crusty White Bread that I sprinkled a little vegetable ash salt, and another batch of Yellow Tomato, Avocado and Cucumber Salad with Fig Balsamic. It was a fantastic meal, and a great way to celebrate FRIDAY!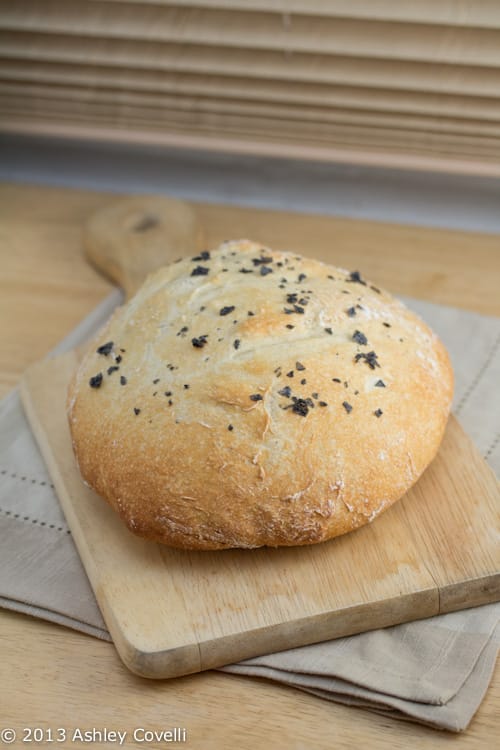 Slow-Cooker Beef Short Ribs
Food.com
Total Time: 9 hrs 10 mins
Prep Time: 10 mins
Cook Time: 9 hrs
Serves 6
MizzNezz's Note: You won't believe how good these ribs are!!! I think we could have these every other night with no complaints! They're YUMMY!!!!
⅓ cup flour
1 teaspoon salt
¼ teaspoon pepper
2 ½ lbs boneless beef short ribs
¼ cup butter
1 cup chopped onion
1 cup beef broth
¾ cup red wine vinegar
¾ cup brown sugar
¼ cup chili sauce
2 tablespoons catsup
2 tablespoons Worcestershire sauce
2 tablespoons minced garlic
1 teaspoon chili powder
Put flour, salt and pepper in a bag.
Add ribs and shake to coat.
Brown ribs in butter in a lg skillet.
Put in slow cooker.
In same skillet, combine remaining ingredients.
Bring to a boil, stirring.
Pour over ribs.
Cover and cook on low for 9 hours.
Big Flavors Rating: 5 Stars