This post may contain affiliate links, which won't change your price but will share some commission.
A simple, rich pan sauce is the perfect finish for this comfort food dinner.
The cool autumn weather has me craving comfort food. I'm talking pot roast, beef stew, fried chicken... all the classics.
I made this Blue Apron dish a while back, and it's perfect for this weather.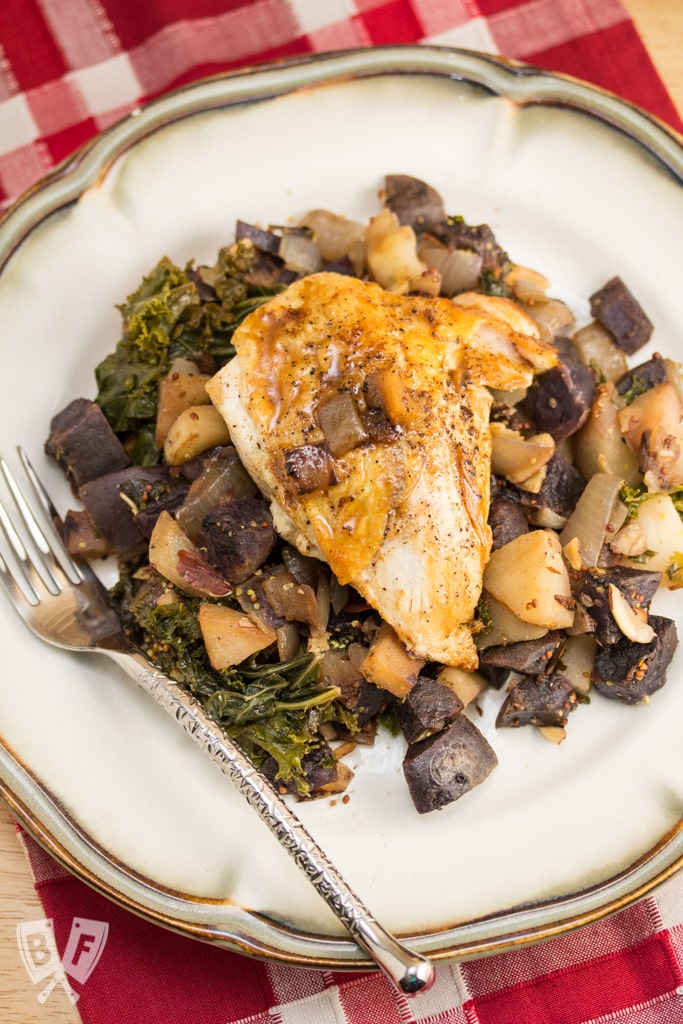 The tanginess from the mustard is really nice with the mix of veggies. I also really liked the texture that the slivered almonds added. I don't know that I've ever mixed them in like that, and it was very interesting.
The pan sauce at the end was the perfect finish to this colorful dish. It's one that we'll definitely enjoy again!
2 Boneless, Skin-On Chicken Breasts
10 Ounces Purple Potatoes
1 Granny Smith Apple
1 Yellow Onion
½ Bunch Kale
2 Tablespoons Sliced Almonds
1 Tablespoon Butter
1 Tablespoon Whole Grain Dijon Mustard
See Blue Apron for the full recipe.