This post may contain affiliate links, which won't change your price but will share some commission.
I decided to make a Mexican/Vegan/Breakfast combo for dinner tonight, and it turned out really nicely! This scrambled tofu is very easy to put together, and has a lot of flavor for only a few ingredients. We really liked the cumin and garlic flavors going on within the scramble. It took much longer than 5 minutes for my tofu to start to brown, but it was worth it. This is a nice alternative to scrambled eggs, and my whole family enjoyed it. I served this with Go-To Black Beans, Pickled Jalapeños, Eggplant Bacon and steamed rice.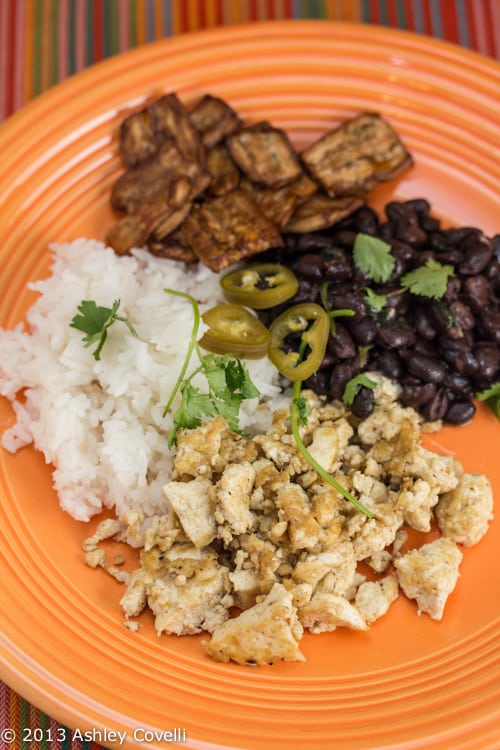 Scrambled Tofu
It's All Good – Gwyneth Paltrow
Serves 4
Vegan | Protein-Packed
3 tablespoons extra virgin olive oil
2 garlic cloves, finely chopped
1 teaspoon cumin
A 14-ounce box firm tofu, drained and crumbled
Coarse sea salt
Freshly ground black pepper
Heat the olive oil in a large nonstick pan over high heat and cook the garlic and cumin, stirring, until fragrant, not even 1 minute. Add the tofu, turn down the heat to medium, and cook, stirring now and then, until just beginning to brown, about 5 minutes. Season to taste with salt and pepper and serve.
Big Flavors Rating: 4 Stars