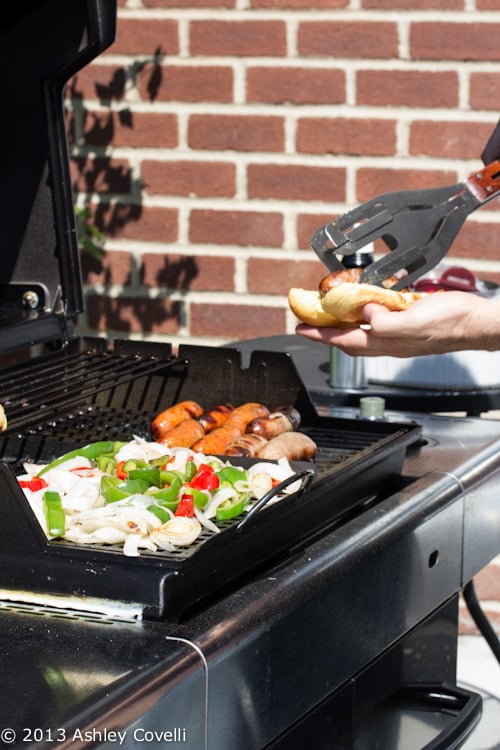 Memorial Day: Grilled Italian Sausage and Peppers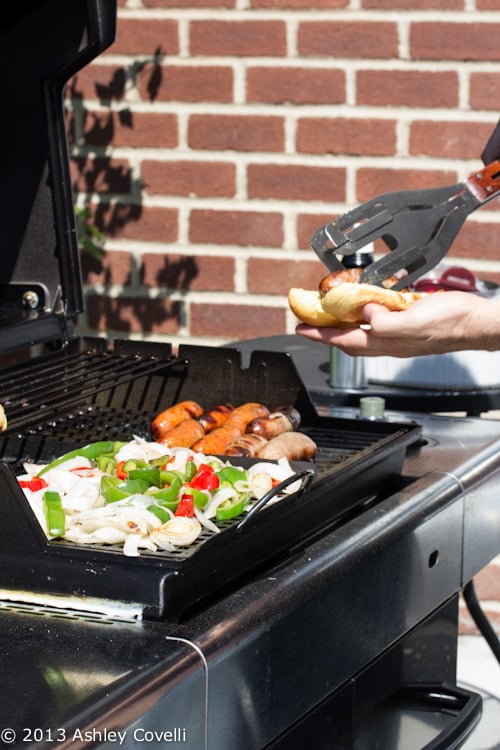 We fired up the grill late Monday afternoon, and made a super simple but delicious dinner. Dino grilled up two packs of Italian sausages – one sweet and one hot, along with some bell peppers (one red and one green) and two white onions. He sliced the veggies thickly and used the grill tray, which kept them from falling through into the fire. He grilled some corn on the cob, too, and toasted the potato rolls on the grill before assembling the sandwiches.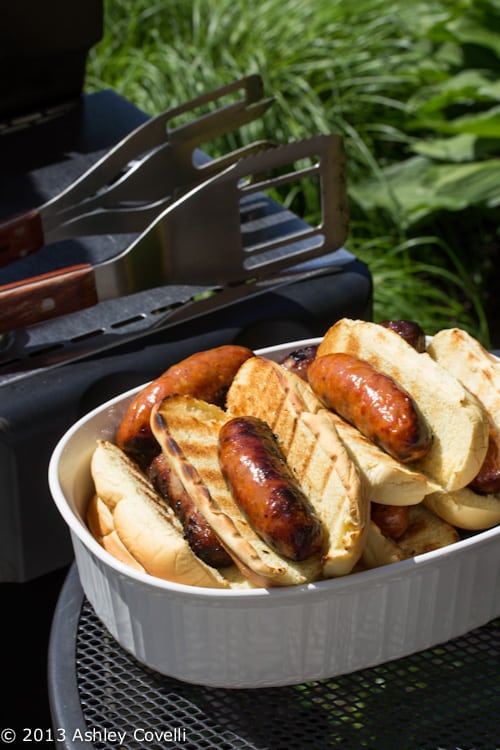 They were wonderful! His dad brought a Calabrese potato salad, which was the perfect addition to the meal. We got to enjoy sitting out on the patio in some of the most beautiful weather we've had recently. It was a wonderful way to end the long weekend.