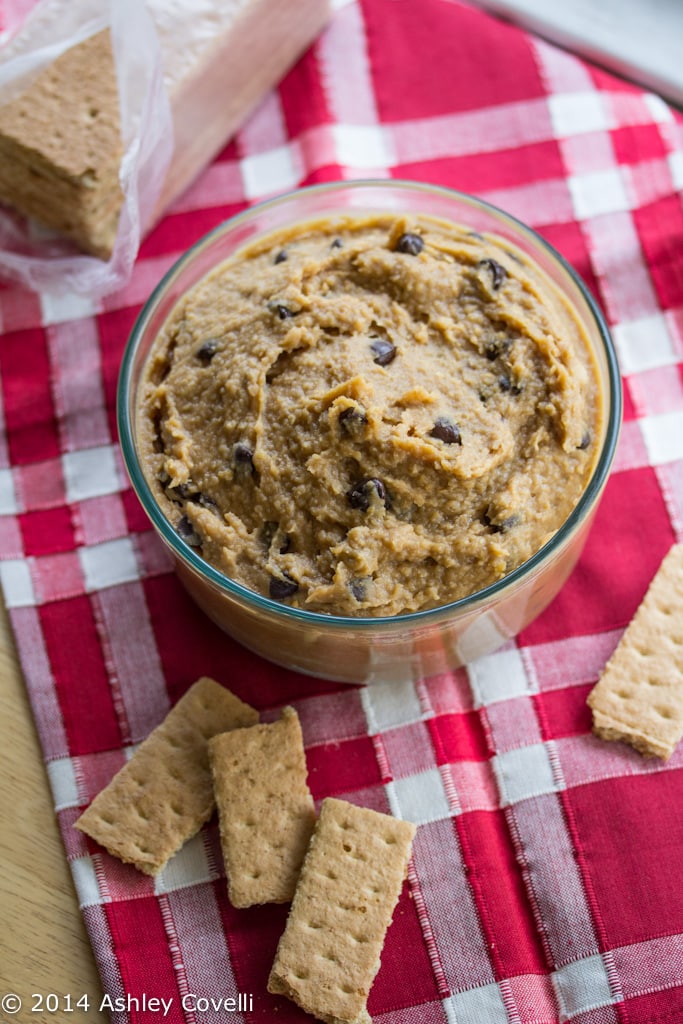 This post may contain affiliate links, which won't change your price but will share some commission.
One of my husband's childhood friends had a big BBQ with a bunch of their classmates. It was a great mini reunion for friends who don't get to see each other too often, and it was nice to meet everyone's families.
It was also a great time to bring an experimental, healthy dessert to a big crowd to see if it really was as good as it sounded.
Enter this cookie dough dip. Made with chickpeas.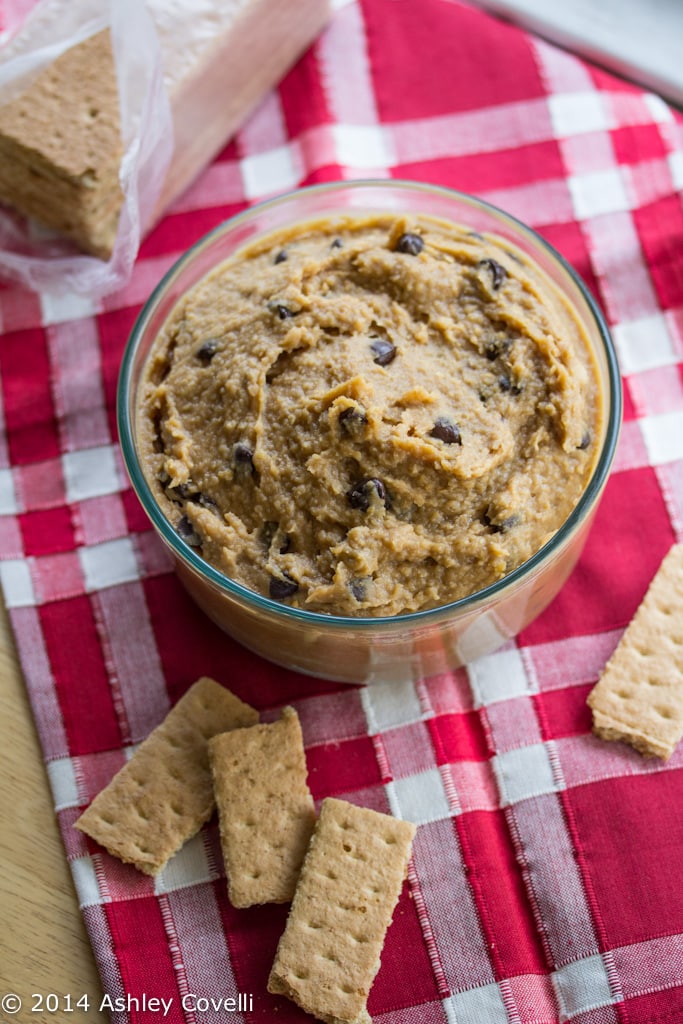 Yep – this stuff uses the texture of puréed chickpeas to give it that cookie dough texture that we all know and love. And you know what? It totally works.
This stuff was a huge hit with the grown-ups and kids at the party. It was a big conversation piece, since everyone there wanted to know how I made it. One guy absolutely loved it, until he heard it contained chickpeas, upon which he swore off another bite. Ever.
Hey, more for the rest of us!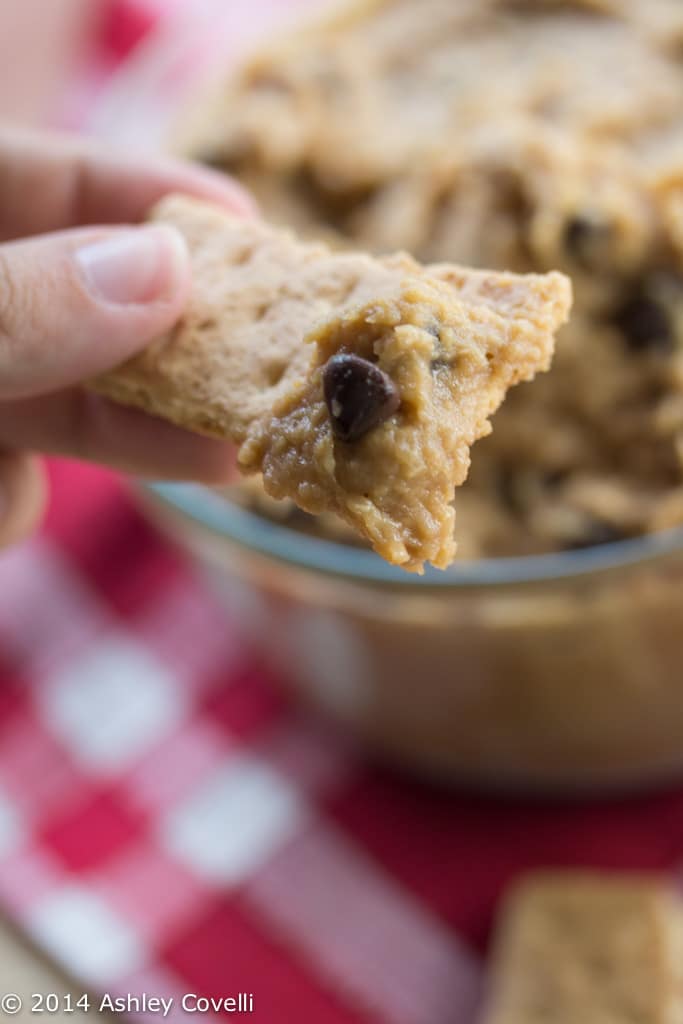 Depending what type of milk, chocolate and sweetener you use, this dessert can be totally vegan. I didn't end up using any milk in mine, and I preferred the taste after it sat in the refrigerator for a bit.
I'm not so sure I'd call it healthy since it still contains a good deal of sugar, but it's definitely healthier than eating straight cookie dough. Which I definitely do. Yum!
Note Katie's directions below the recipe on how much sweetener to use. I doubled the recipe and tried to lowball the sugar, but definitely had to add more to make it really taste like cookie dough. All in all, it was a great dish, great for a party!
Healthy Cookie Dough Dip
Chocolate Covered Katie
1 1/2 cups chickpeas or white beans (1 can, drained and rinsed very well) (250g after draining)
1/8 tsp plus 1/16 tsp salt
tiny bit over 1/8 tsp baking soda
2 tsp pure vanilla extract
1/4 cup nut butter of choice (You can get away with using only 3 tbsp. If you use peanut butter, it'll have a slight "pb cookie dough" taste, so if you don't want this, try the Deep Dish Cookie Pie instead. Just don't bake it.)
up to 1/4 cup milk of choice, only if needed
Sweetener of choice (see note below, for amount)
1/3 cup chocolate chips, or these: Sugar-Free Chocolate Chips
2 to 3 tbsp oats* (Ground flax will also work)
Add all ingredients (except for chocolate chips) to a good food processor (not blender), and blend until very smooth. Then mix in the chocolate chips. (Some commenters have had success with a blender, but I did not. Try that at your own risk, and know the results will be better in a high-quality food processor such as a Cuisinart.) If made correctly and blended long enough, this should have the exact texture of real cookie dough!
Sweetener Notes: I used 2/3 cup brown sugar when I first made this for the party. Liquid sweeteners (agave, maple, etc.) are fine as well, as is evaporated cane juice. You can easily get away with less sugar– some people will be perfectly fine with just 3 tbsp for the whole recipe! And if you don't want any sugar, be sure to check out the "no-sugar" version linked above. (You can also use stevia, if you like the taste of stevia-sweetened desserts. Try 2-3 packets of NuNaturals stevia, and add more sweetener if needed. I wouldn't recommend serving an all-stevia version to party guests, though.)
*Optional: use Gluten Free
Big Flavors Rating: 4 Stars