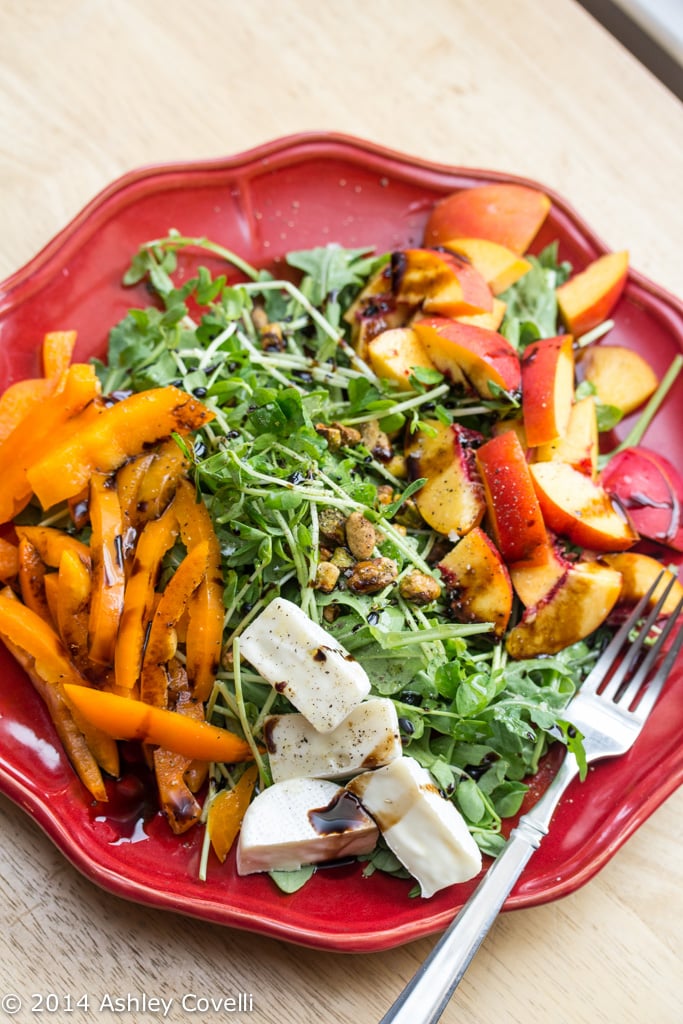 Green and Orange Salad with Brie
Perfectly ripe nectarines add sweetness to this fresh, colorful salad. The added creaminess of brie and s sprinkle of salty, crunchy pistachios makes it irresistible.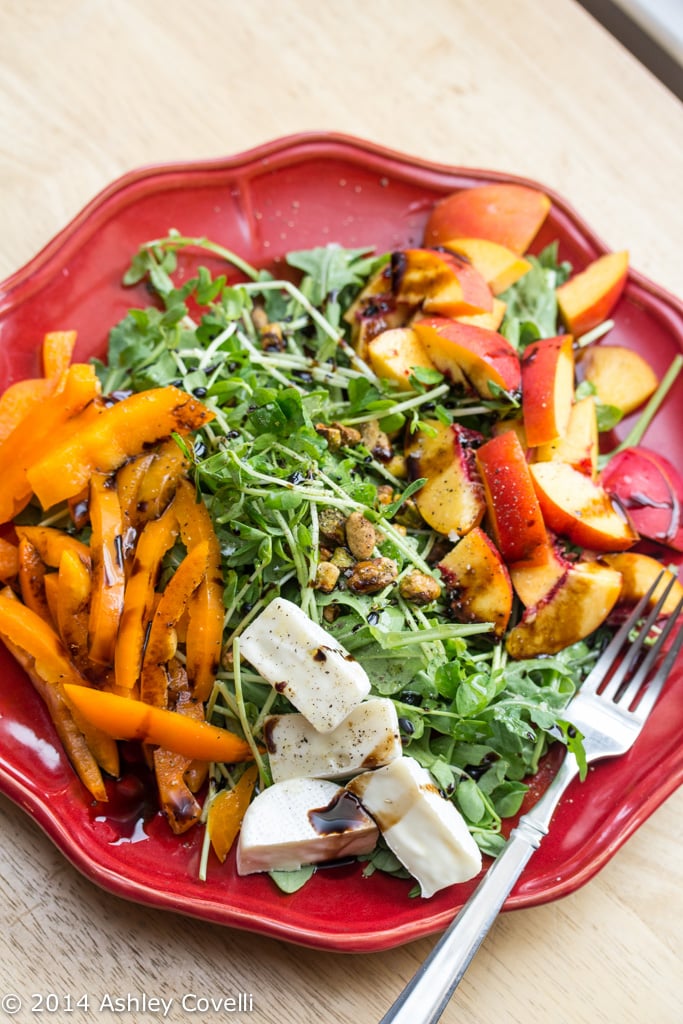 I started with a pile of baby arugula and added some pea shoots, chopped nectarine, sliced orange bell pepper, a few pieces of baby Brie (one of my favorite items from Trader Joe's), a sprinkle of roasted pistachios, gray salt, pepper, aged balsamic & EVOO.