This post may contain affiliate links, which won't change your price but will share some commission.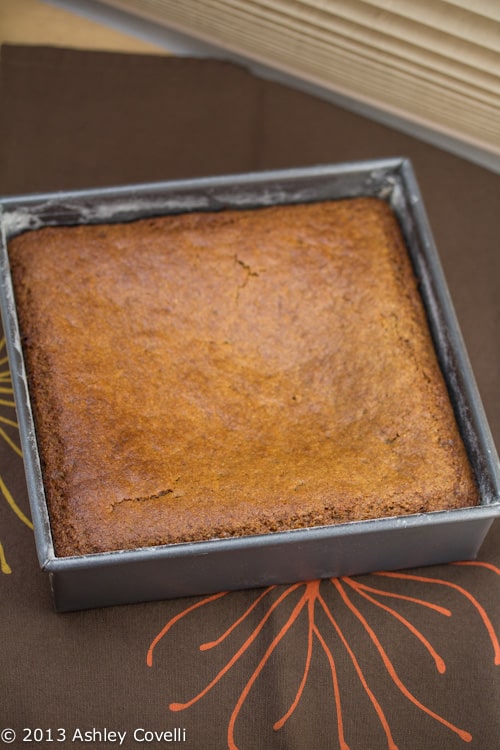 This recipe came up in my feed reader at the perfect time - I had both cornmeal and buttermilk that I needed to use up. I was going to make another batch of Sweet Corn Muffins, but when I saw this festive cornbread recipe from Alejandra over at Always Order Dessert, I knew that I had to try it out. I love using molasses in recipes, and don't do it often enough. Baking with it always makes the house smell fantastic. This cornbread comes together pretty quick, which makes it great for a weeknight dessert. It was wonderful - nice and moist and tender. We enjoyed it after an indulgent meal from a local rib joint. This was a big hit with my family, and my son couldn't get enough!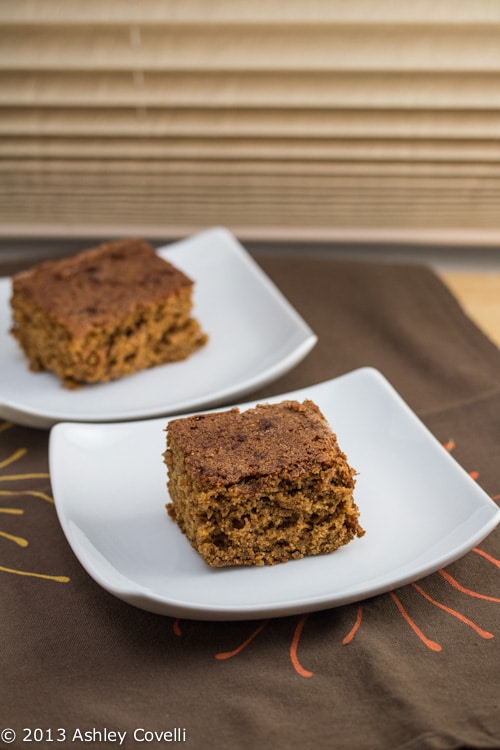 Gingerbread Cornbread
Always Order Dessert
Makes 12 squares
1 cup yellow cornmeal
1 cup all-purpose flour
¾ cup tightly packed dark brown sugar
2 teaspoons baking powder
1 teaspoon baking soda
2 teaspoons ground ginger
1 teaspoon ground cinnamon
⅛ teaspoon ground cloves
1 teaspoon Kosher salt
1 large egg, beaten
¼ cup molasses
1 cup buttermilk
1 tablespoon vanilla extract
⅓ cup vegetable or olive oil
Preheat your oven to 400 degrees and position the rack right in the center. Butter and flour an 8" x 2" square baking pan and set aside.
In a large bowl or base of a mixer, mix the cornmeal, flour, sugar, baking powder, baking soda, ginger, cinnamon, coves, and salt until evenly combined. Add the egg, molasses, buttermilk, vanilla, and olive, and mix until the batter is smooth and completely combined.
Pour into the prepared baking pan and smooth out on top. Bake approximately 20 to 25 minutes, or until a tester inserted into the center comes out clean. Let cool 10 minutes in pan, then turn out onto a cooling rack.
Big Flavors Rating: 4 Stars