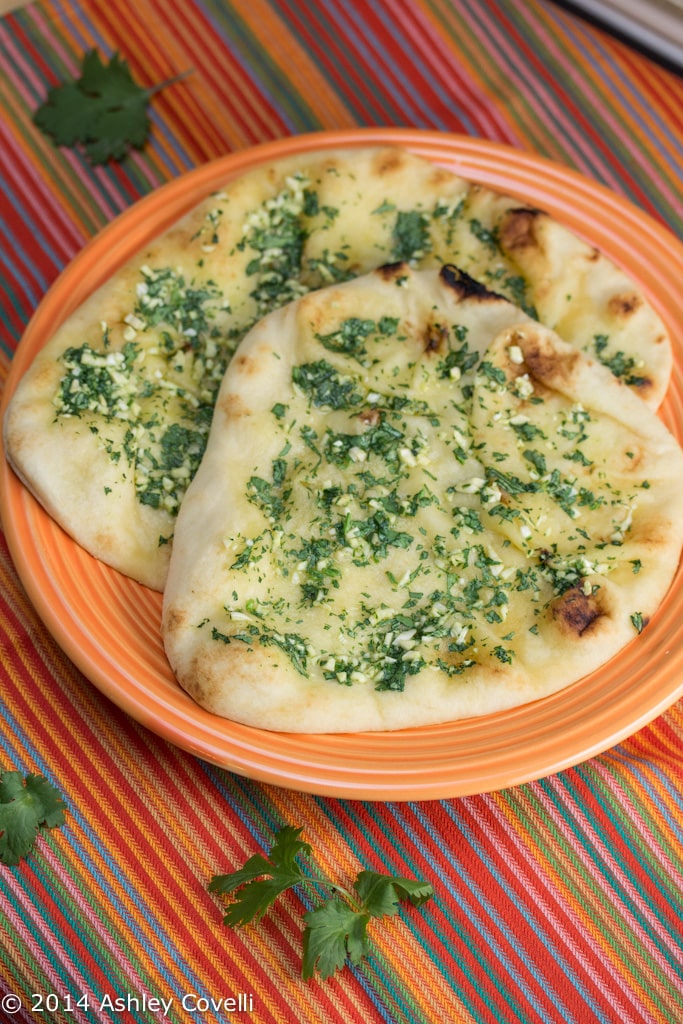 This post may contain affiliate links. Thank you for supporting the brands that keep me creative in my tiny kitchen!
I squirm at the thought of dipping cookies into milk. Crumbs in my beverage? Nothankyou. I will make an exception for the occasional biscotti.
But when it comes to dunking bread of any type into saucy foods, soups, stews, etc. I am totally, 150% on board with that action.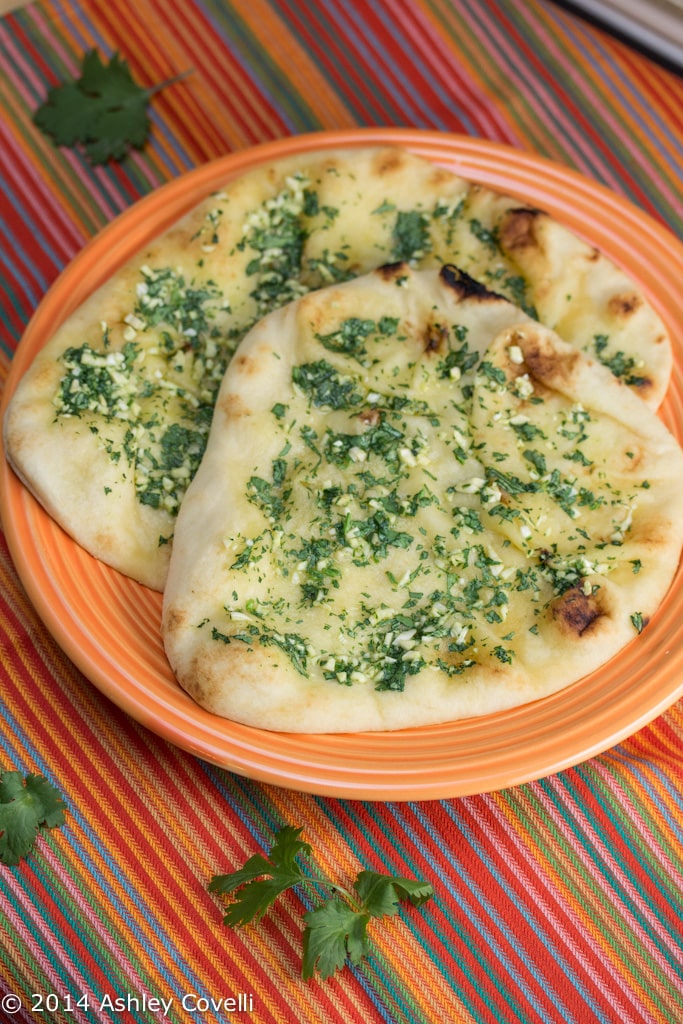 This is a simple way to dress up store-bought naan. It packs a ton of flavor – perfect for garlic lovers! The cilantro breaks it up and adds a bit of freshness that goes with most Indian curries.
My husband and I absolutely love this stuff, and it's super simple to make. It's easily halved, doubled, quadrupled, etc. We like to snip the finished naan into triangles with kitchen scissors and dunk away!
Note – it's totally possible to find vegan naan, and vegan butter works well here, too, if dairy is a concern in your home.
Garlicky Cilantro Naan
Big Flavors from a Tiny Kitchen – Ashley Covelli
2 pieces naan
4 tablespoons melted butter or ghee
4 cloves garlic, minced
2 tablespoons finely chopped cilantro
Preheat oven to 400°F.
Combine butter or ghee, garlic and cilantro in a small bowl. Brush half of the mixture on each piece of naan.
Bake 3-6 minutes, or until naan is heated through and starting to brown a bit on top.
Big Flavors Rating: 5 Stars