This post may contain affiliate links, which won't change your price but will share some commission.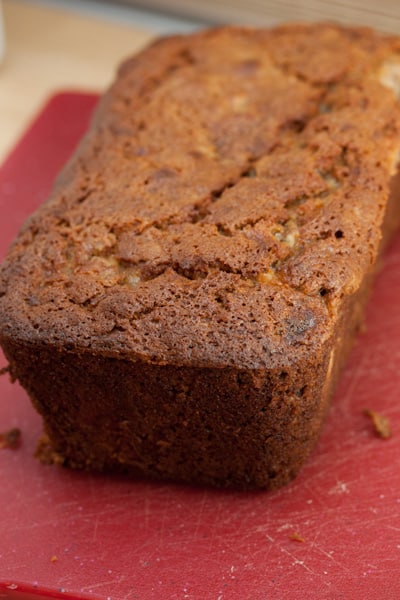 Dino has been saying that this is the best banana bread that he's ever had, and I agree - it was really tasty...but it was kind of a hassle to make. It dirtied up a ton of pans, and it stuck to the loaf pan, which is something that I haven't run into with other banana bread recipes before. I don't understand the point of the parchment paper. I think it would have worked better if the pan was greased instead. Either way, it was worth the hassle, because it tastes wonderful! I used some Vietnamese cinnamon from Penzeys, and it really enhanced the flavor. Yum!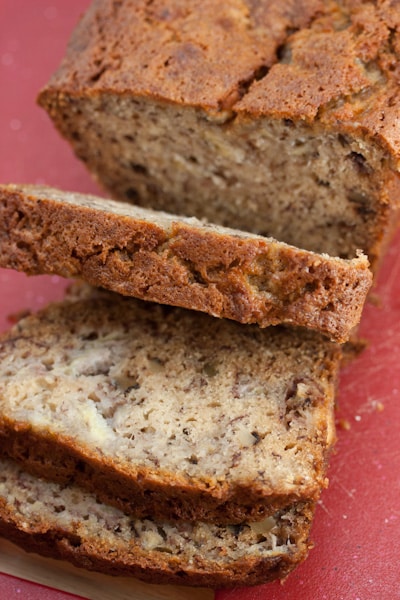 Flour's Famous Banana Bread
Food Network - Recipe courtesy Chef Joanne Chang of Flour Bakery in Boston
1 ⅔ cups all-purpose flour
1 teaspoon baking soda
¼ teaspoon ground cinnamon
½ teaspoon salt
1 cup plus 2 tablespoons sugar
2 eggs
½ cup oil
3 ½ bananas, very ripe, mashed
2 tablespoons creme fraiche or sour cream
1 teaspoon vanilla extract
⅔ cup walnuts, toasted and chopped
Set oven to 350 degrees F. Line the bottom of a loaf pan with parchment paper.
Sift together the flour, baking soda, cinnamon and salt. Beat sugar and eggs with a whisk until light and fluffy, about 10 minutes. Drizzle in oil. Add mashed bananas, creme fraiche, and vanilla. Fold in dryingredients and nuts. Pour into a lined loaf pan and bake for about 45 minutes to 1 hour.
Big Flavors Rating: 5 Stars