Baking season is in full swing in my house. We have our annual Supper Club cookie and candy swap tomorrow, and it's always so fun to see what new recipes everyone chooses. Dino and I are trying two new ones for the event, and if they turn out half as good as they look, they'll be big hits! In the meantime, here are some of our favorite baked goods. One (or more!) of these would be a welcome addition to any holiday shindig.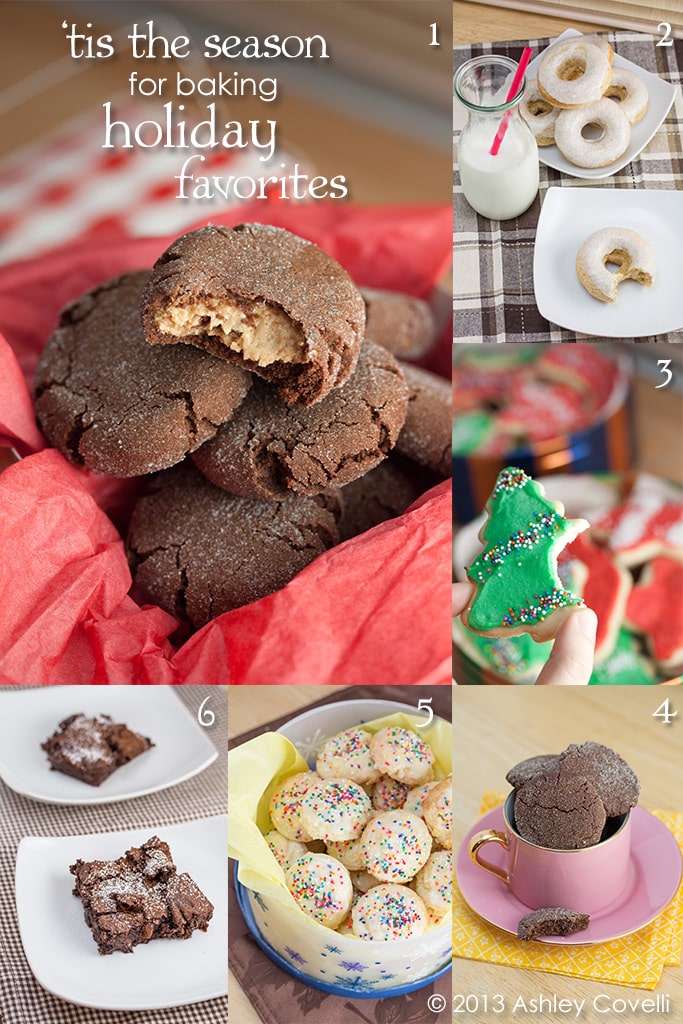 1. Chocolate Peanut Butter Surprise Cookies
3. Grandma's Christmas Cookies
4. Vegan Mexican Hot Chocolate Snickerdoodles
Happy baking!