This post may contain affiliate links, which won't change your price but will share some commission.
I've made a few different meatloaf recipes over the years in my tiny kitchen. Our favorite has always been Persian Meatloaf, but this one may just be our new favorite.
It's simple to put together, and the combination of ketchup, mustard and brown sugar gives it a sweet and tangy glaze that is absolutely delicious.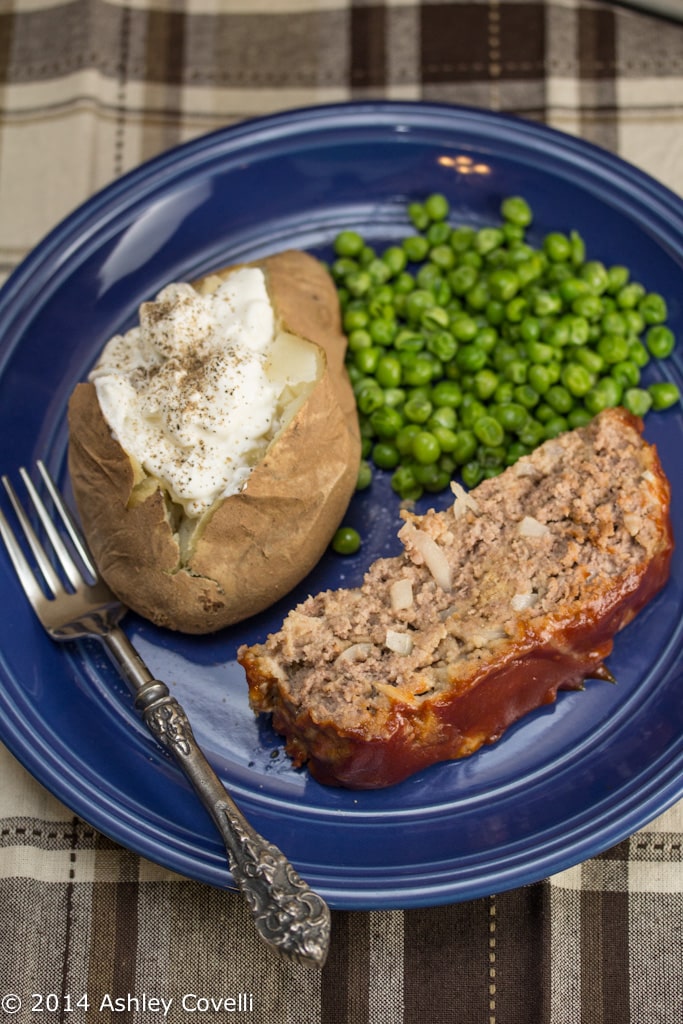 I opted to bake this in a baking dish, as I find that meatloaves are less greasy and get nice and caramelized all around when they aren't in a loaf pan. It was incredibly moist and reheated well for the next few days. Definitely a keeper!
Easy Meatloaf
Allrecipes - Janet Caldwell
Prep: 10 minutes
Cook: 1 hour
Ready In: 1 hour 10 minutes
Serves: 8
"This is a very easy and no fail recipe for meatloaf. It won't take long to make at all, and it's quite good!"
1 ½ pounds ground beef
1 egg
1 onion, chopped
1 cup milk
1 cup dried bread crumbs*
salt and pepper to taste
2 tablespoons brown sugar
2 tablespoons prepared mustard
⅓ cup ketchup
Preheat oven to 350 degrees F (175 degrees C).
In a large bowl, combine the beef, egg, onion, milk and bread OR cracker crumbs. Season with salt and pepper to taste and place in a lightly greased 5x9 inch loaf pan, OR form into a loaf and place in a lightly greased 9x13 inch baking dish.
In a separate small bowl, combine the brown sugar, mustard and ketchup. Mix well and pour over the meatloaf.
Bake at 350 degrees F (175 degrees C) for 1 hour.
*Optional: use Gluten Free
Big Flavors Rating: 5 Stars