This post may contain affiliate links, which won't change your price but will share some commission.
I wanted to do some baking with my budding sous chef last week, and these mini chocolate chip cookie/muffins were just the thing to get us in the kitchen.
My family really enjoyed the combo of chocolate chips (I used mini), peanut butter and oatmeal. It's like the best of all of the cookie worlds.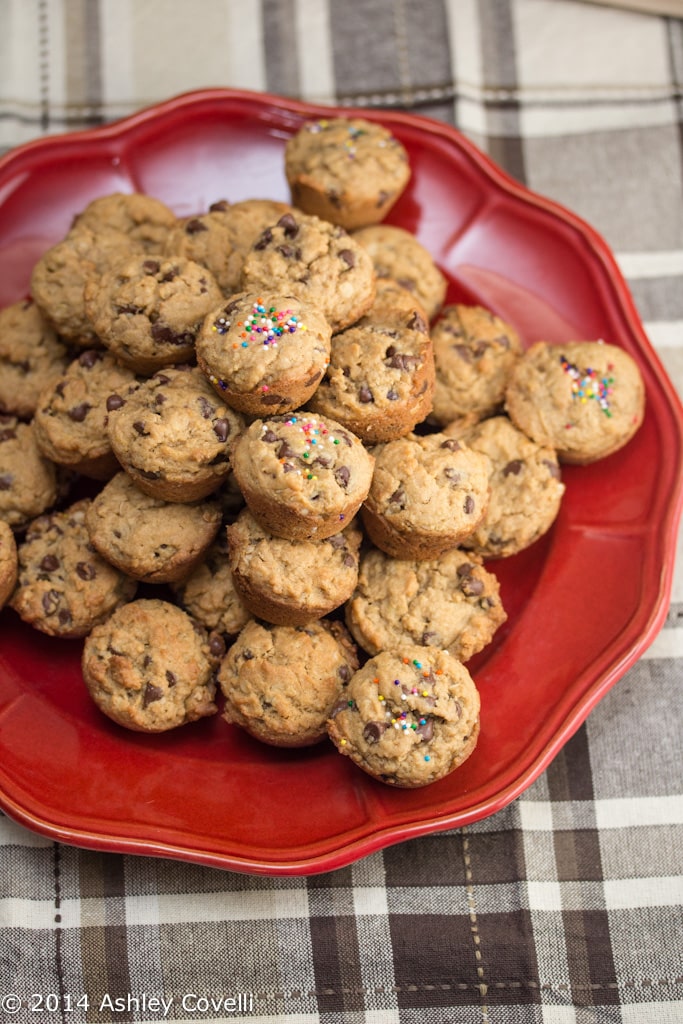 Of course, my 2-year-old thought we should add sprinkles, because SPRINKLES. And who am I to deny such a logical request? So I pressed some into a few of the bites before they headed into the oven.
These turned out great, and are dangerously addictive. I mean, one is just a bite, right?
For me, this made about 3 dozen "bites". It was the perfect amount to have some at home and give some to the neighbor kids to enjoy. And my little sous chef had a blast helping to make these, although he still refuses to wear the adorable apron I got him a while back.
Maybe next time.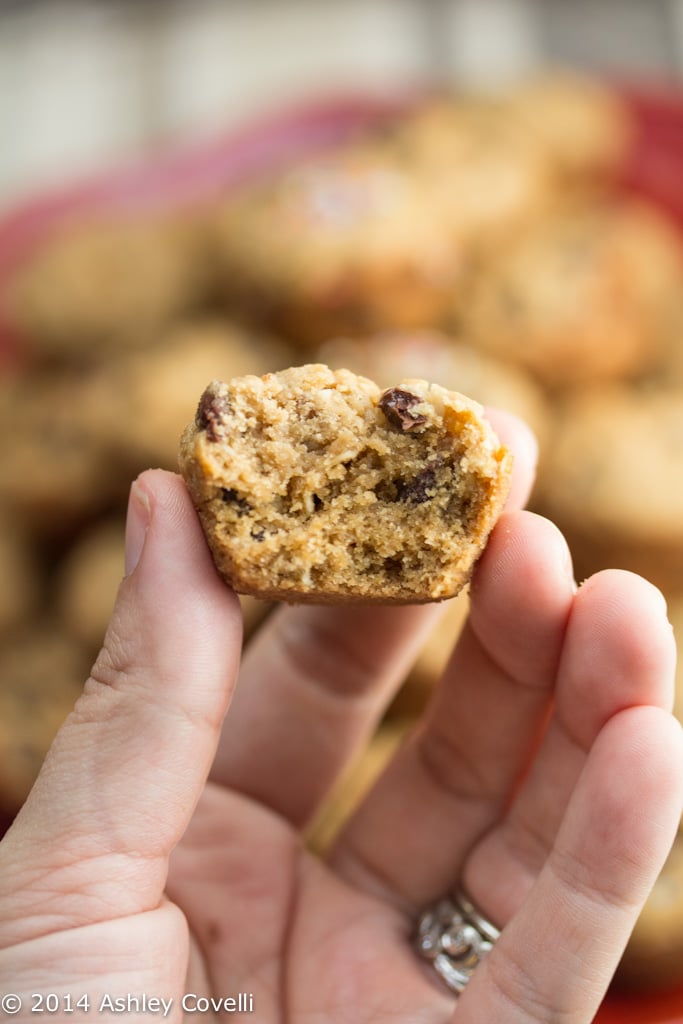 Chocolate Chip Peanut Butter Oatmeal Bites
The View from Great Island
Yield: 2 dozen+
½ cup (1 stick) unsalted butter, at room temperature
¾ cup brown sugar, packed
½ cup peanut butter
1 tablespoon vanilla bean paste (or vanilla extract)
1 large egg
1 ⅓ cup flour
½ cup old fashioned oats
1 teaspoon baking soda
1 cup chocolate chips
Set oven to 375F
Grease and flour 2 mini muffin pans (or use paper liners)
Cream the butter, sugar, and peanut butter together until smooth. Beat in the egg and vanilla.
Mix in the flour, baking soda and oats.
Fold in the chocolate chips.
Fill the muffin cups almost full with a scoop of dough. I use my 1 ½ inch scoop to make it easy.
Bake for about 12-15 minutes until risen and lightly browned.
Cool completely in the pan, on a rack before attempting to remove the cookies from the pan. Run a small blunt knife around the edge of the cookies to loosen them if necessary.
NOTES:
You can use chunky peanut butter, or almond butter if you like.
Big Flavors Rating: 4 Stars