This post may contain affiliate links, which won't change your price but will share some commission.
Herbed drop biscuits take the hassle of pie crust out of this comfort food classic.
I love chicken pot pie, but I don't make it very often. The last time I did, it was a big hit. But there's definitely something to be said for using biscuits instead of a pie crust.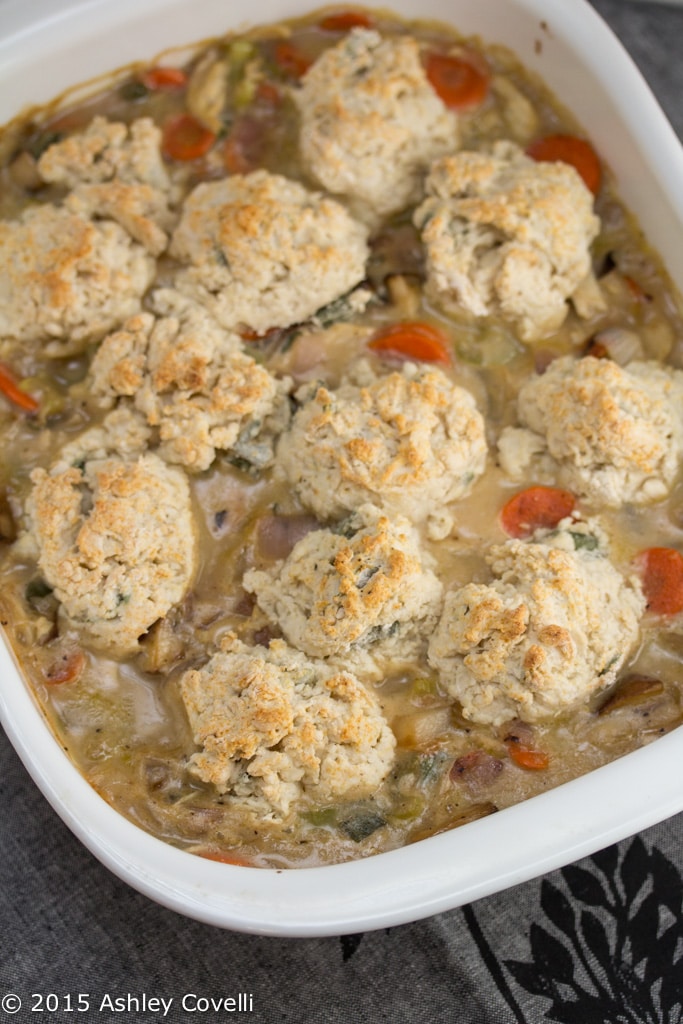 The sage flavor is fairly strong in this dish. We really enjoyed it, ant it made 4 servings for us, which was nice for lunches during the week.
Next time, I think I'd add some frozen peas to this, too. I really enjoy the flavor that they add, plus that bright green color is really nice.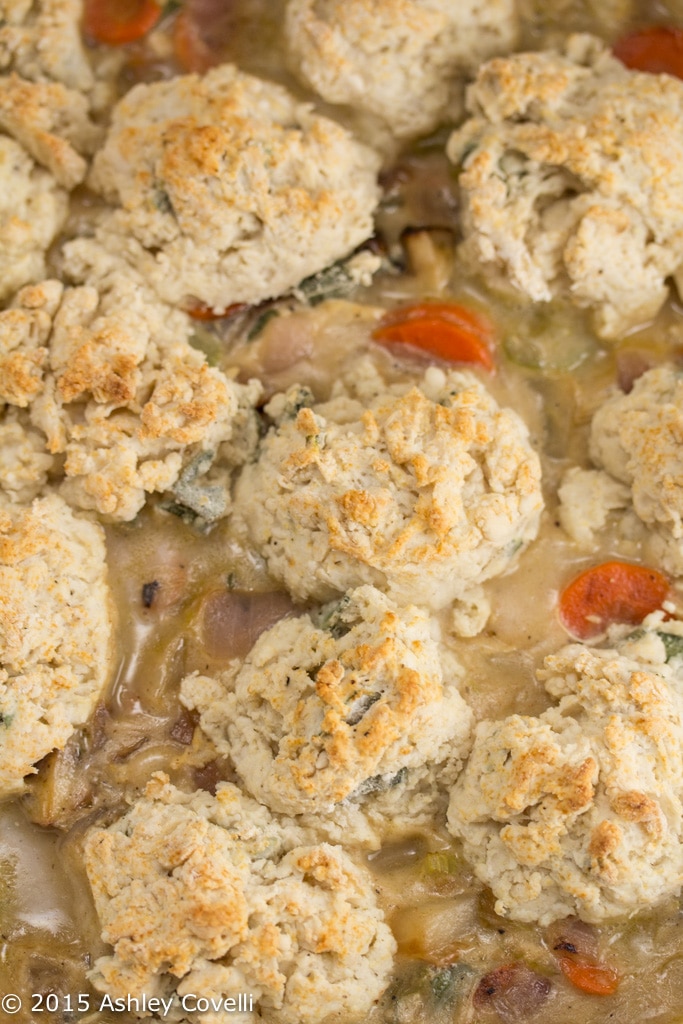 Just a note – the recipes from Blue Apron call for "1 bunch" of herbs, and that correlates to the size of the "bunch" they send if you're using their service (which I'm absolutely in love with!). I'd say their bunches are about 1-2 tablespoons.
2 Boneless, Skinless Chicken Breasts
1 ½ Cups Buttermilk Biscuit Mix
3 Ounces Cremini Mushrooms
2 Carrots
2 Stalks Celery
8 Ounces Purple Top Turnip
1 Red Onion
1 Bunch Sage
3 Tablespoons All-Purpose Flour
3 Tablespoons Chicken Demi-Glace
¼ Cup Heavy Cream
See Blue Apron for the full recipe.