This post may contain affiliate links, which won't change your price but will share some commission.
My parents were in town for the week, and I was excited to cook for them. They drive a semi truck for a living, so a home-cooked meal is hard to come by.
And when I was brainstorming what to make for my meat-and-potatoes loving dad, I thought of just the perfect thing - chicken pot pie.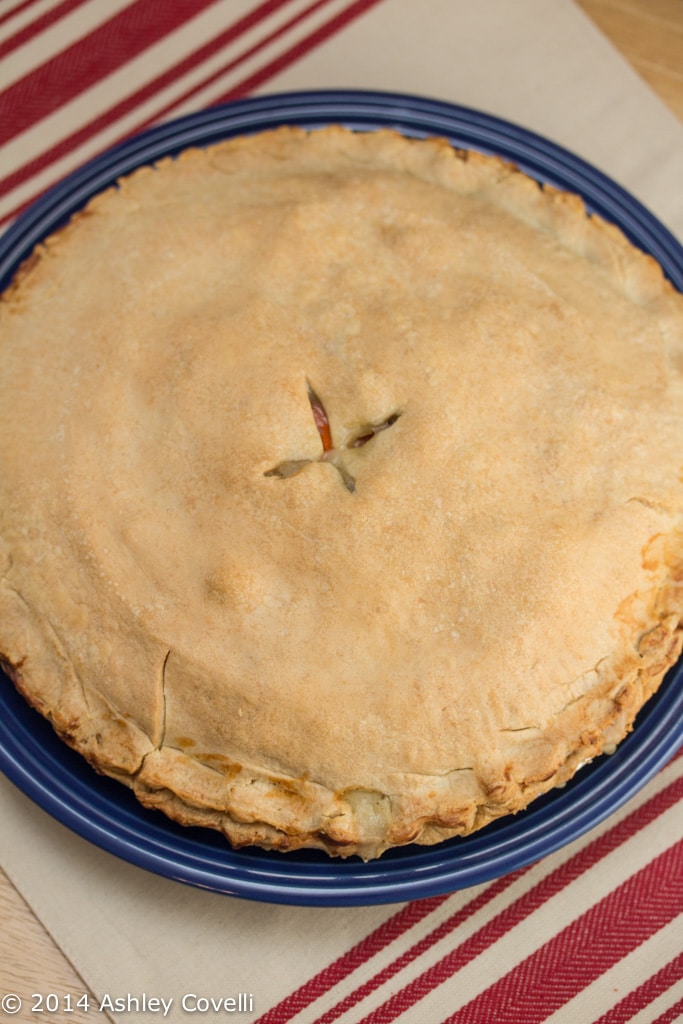 This pot pie is simple to put together, especially if you use store-bought pie crusts (or if you have a stash of homemade crusts in the freezer!).
Chicken and veggies are simmered until tender, coated with a creamy sauce and baked in pie crust until golden and bubbly. This was pure comfort food, and we polished it off in no time.
I think next time, I'll add potatoes and maybe some fresh herbs - thyme would be nice, and maybe a bay leaf while the chicken and veggies boil. I think this recipe lends itself to lots of nice variations. It was a big hit!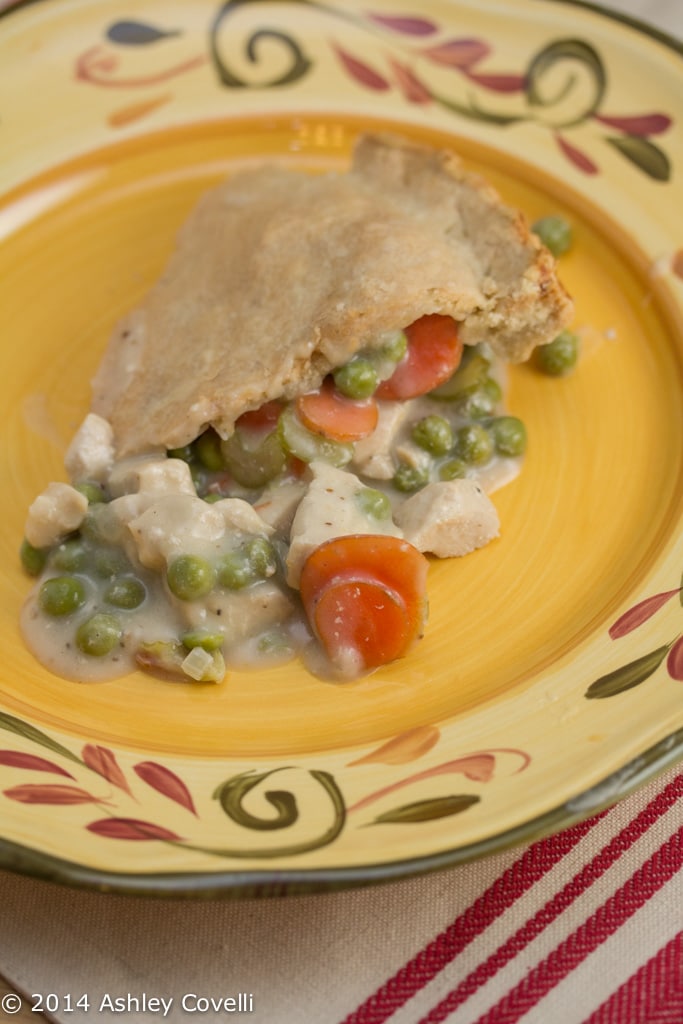 Chicken Pot Pie IX
Allrecipes
PREP: 20 mins
COOK:50 mins
READY IN: 1 hr 10 mins
Makes 1 9-inch pie
1 pound skinless, boneless chicken breast halves - cubed
1 cup sliced carrots
1 cup frozen green peas
½ cup sliced celery
⅓ cup butter
⅓ cup chopped onion
⅓ cup all-purpose flour
½ teaspoon salt
¼ teaspoon black pepper
¼ teaspoon celery seed
1 ¾ cups chicken broth
⅔ cup milk
2 (9 inch) unbaked pie crusts
Preheat oven to 425 degrees F (220 degrees C.)
In a saucepan, combine chicken, carrots, peas, and celery. Add water to cover and boil for 15 minutes. Remove from heat, drain and set aside.
In the saucepan over medium heat, cook onions in butter until soft and translucent. Stir in flour, salt, pepper, and celery seed. Slowly stir in chicken broth and milk. Simmer over medium-low heat until thick. Remove from heat and set aside.
Place the chicken mixture in bottom pie crust. Pour hot liquid mixture over. Cover with top crust, seal edges, and cut away excess dough. Make several small slits in the top to allow steam to escape.
Bake in the preheated oven for 30 to 35 minutes, or until pastry is golden brown and filling is bubbly. Cool for 10 minutes before serving.
Big Flavors Rating: 4 Stars