This post may contain affiliate links, which won't change your price but will share some commission.
Occasionally, there are days where I have a lot of time to devote to making an elaborate, delicious desserts, like this Lemon and White Chocolate Mousse Trifle with Strawberries.
And then there are days where a gussied up cake mix is just what the doctor ordered.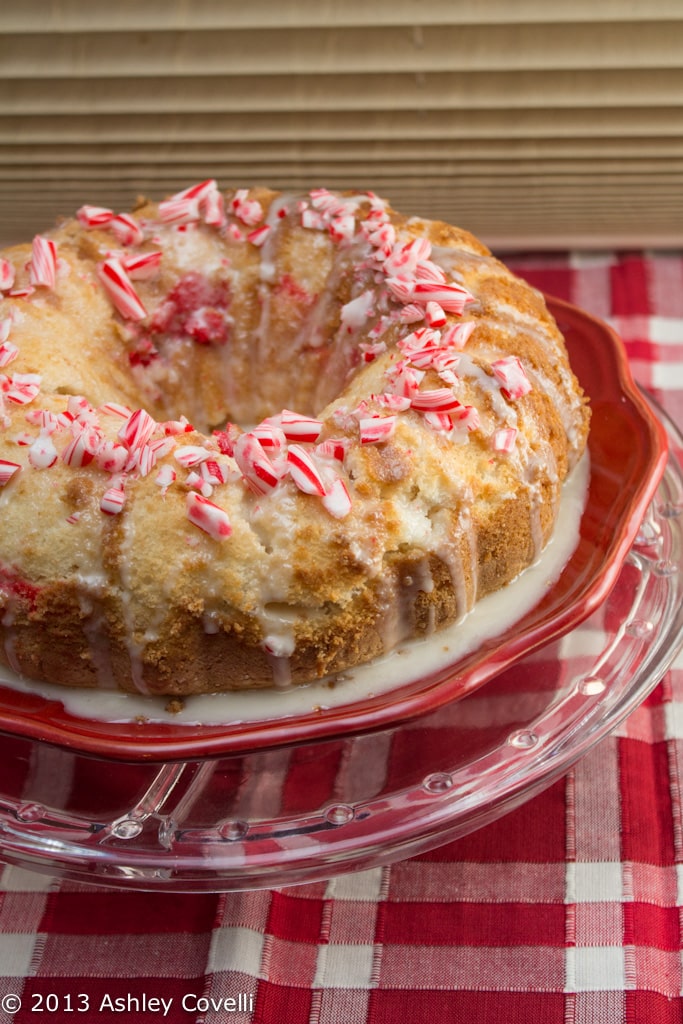 I got this recipe from my friend Felice's blog, All That's Left Are The Crumbs. She has loads of beautiful baked goods that I'm itchin' to try out, and this was the first.
I brought it over to my in-laws' house for Christmas Eve, and it was a really big hit! It was light and fluffy, which was a great follow-up to the Feast of the Seven Fishes that my father-in-law prepared. It had a ribbon of minty, red cake in the middle that was really pretty, and there was just enough icing on top to bring it all together. Crushed candy canes made it look extra festive.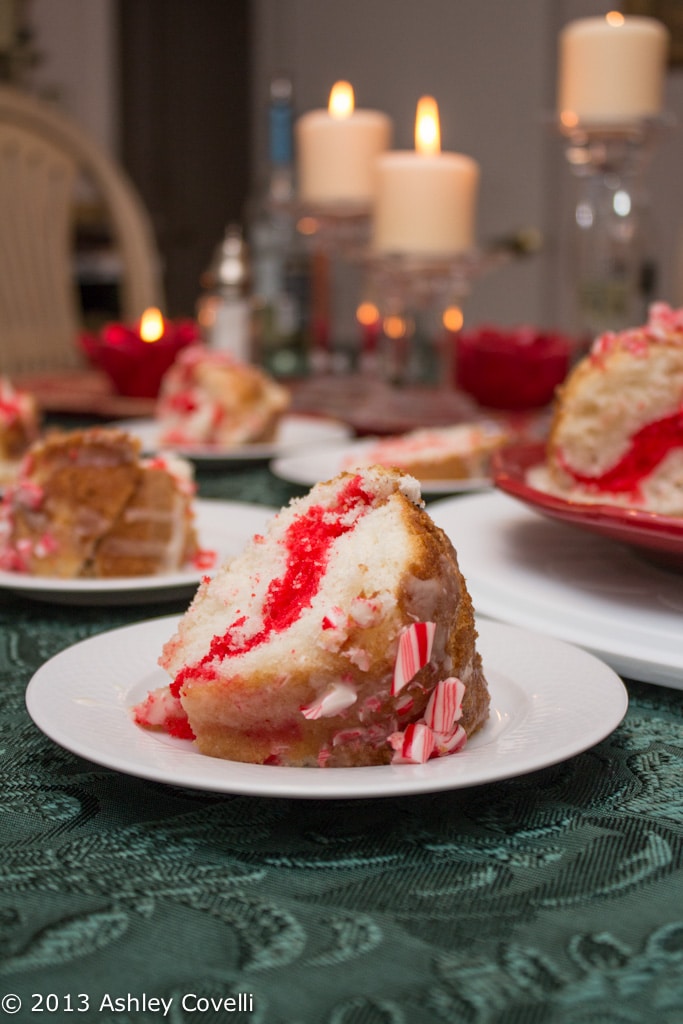 One note - be sure to pay attention when a recipe tells you to generously grease and flour a cake pan. I somehow missed that part, and mine came out in several pieces that I haphazardly smushed back together. It was still pretty, though. I love the idea of adding a colored portion of cake in the middle for a pretty surprise!
Candy Cane Bundt Cake
All That's Left Are The Crumbs (originally from tablespoon.com)
Ingredients
Cake:
1 box white cake mix
Water
Vegetable oil
Egg whites called for on cake mix box
½ teaspoon red food color
½ teaspoon peppermint extract
White Icing:
1 cup powdered sugar, sifted
1 tablespoon milk or water
½ teaspoon vanilla, if desired
Decoration:
Crushed candy canes or crushed hard peppermint candies, if desired
Preparation
Cake:
- Heat oven to 350℉ (325°F for dark or nonstick pan).
- Generously grease and flour 12-cup bundt pan.
- Make cake batter as directed on box.
- Pour about 2 cups batter into pan.
- In small bowl, pour about ¾ cup batter; stir in food color and peppermint extract.
- Carefully pour pink batter over white batter in pan.
- Carefully pour remaining white batter over pink batter.
- Bake and cool cake as directed on box.
Icing:
- In small bowl, mix white icing ingredients.
- If necessary, stir in additional milk, 1 teaspoon at a time, until smooth and spreadable.
- Spread over cake.
- Sprinkle crushed candy on top.
Big Flavors Rating: 4 Stars