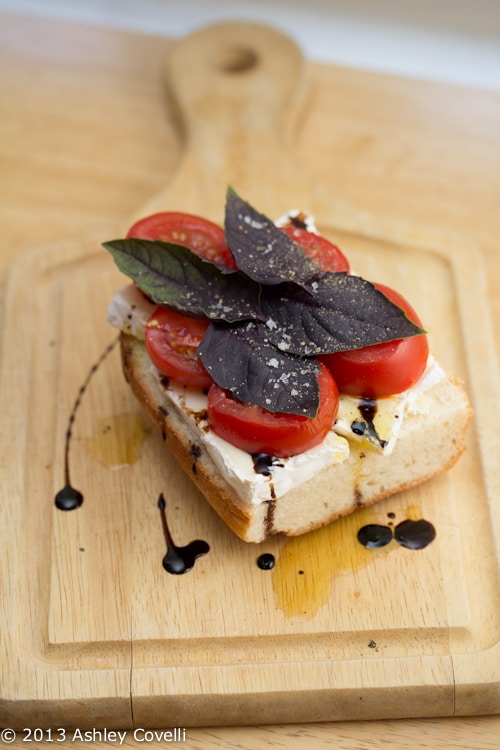 Brie, Tomato and Purple Basil Sandwich with Aged Balsamic
This post may contain affiliate links, which won't change your price but will share some commission.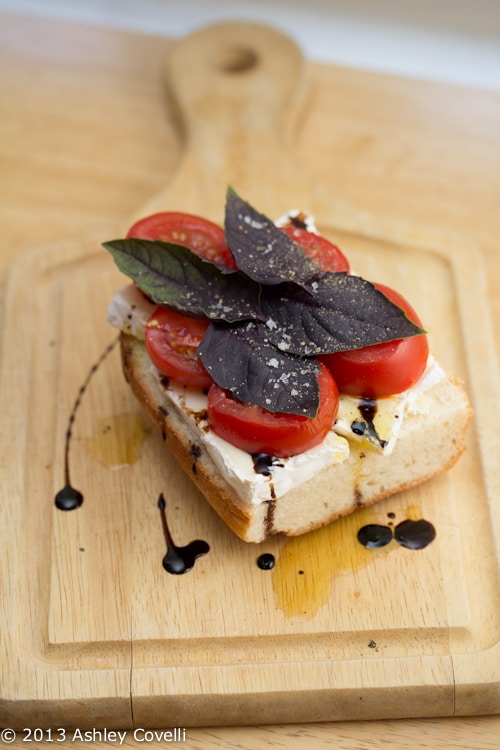 One of the members of our Supper Club is a phenomenal baker. He makes some of the best breads we've ever tasted. So after last night's event, he sent us home with a nice chunk of freshly baked Italian bread. I wanted to use it up today, since it won't stay fresh for too long. I had a bunch of ripe tomatoes that I needed to use up, and some fresh purple basil from my garden, so I decided to make a sandwich with it. I'd usually put fresh mozzarella on a sandwich like this, but I had some brie in the fridge, and I thought I'd give that a try. So I sliced the bread in half, piled up some wedges of brie, drizzled it with aged balsamic and a nice olive oil, topped it with the sliced tomatoes, purple basil, some sea salt and freshly cracked black pepper, and lunch was served. Wow. The bread was outstanding, and the brie just kind of melted down into it on this hot summer day. Super refreshing!