This post may contain affiliate links, which won't change your price but will share some commission.
Blueberries were on sale, so I decided to make a batch of Greek yogurt ice pops to enjoy with my son. I thought that cardamom and honey would play nicely with the fresh berries, and decided to cook 'em down and make something a bit like a compote out of them first, before stirring them into the yogurt.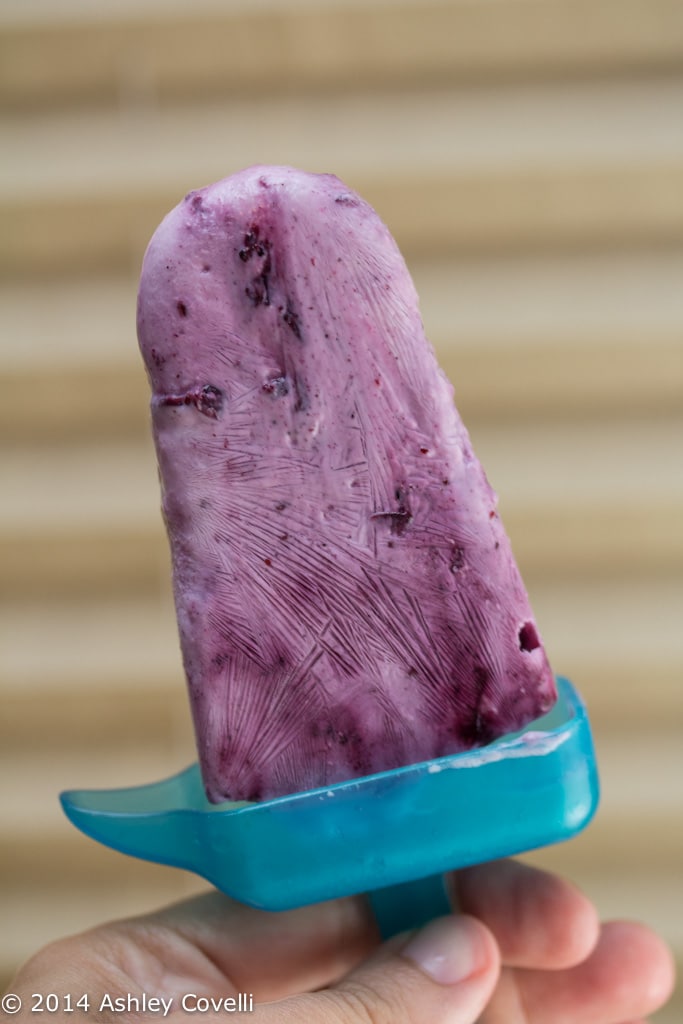 The flavor was really nice, but the texture just didn't quite work for me. It was a bit Icy. I'm not sure if that's due to the liquid that came out of the berries after cooking them, or if it's because I used fat free Greek yogurt. Should I have whipped it up in the blender first to help aerate it? Could it have been the new, smaller molds that I used that I'm just not used to yet? Maybe a combination or none of the above…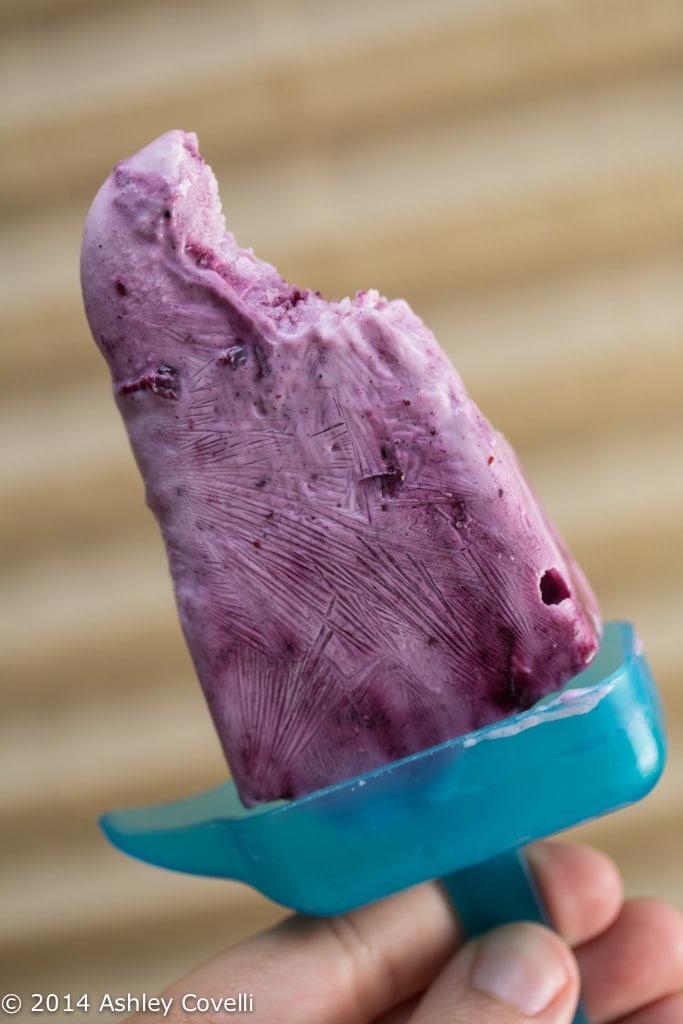 Either way, my son loved them, and they were a nice, healthy dessert treat. I'll have to keep experimenting to get the texture right. If you have tips for making popsicles with Greek yogurt, feel free to leave 'em in the comments below!
Blueberry-Cardamom Greek Yogurt Ice Pops
Big Flavors from a Tiny Kitchen - Ashley Covelli
6 ounces fresh blueberries
1 teaspoon ground cardamom
¼ teaspoon ground cinnamon
½ teaspoon vanilla
2 tablespoons honey
2 ½ cups plain Greek yogurt (I prefer Stonyfield 0% Fat Plain Greek Yogurt)
Combine all ingredients except yogurt in a medium saucepan over moderate heat. Let cook, stirring occasionally, until blueberries thicken and reduce, about 5-8 minutes. Remove from heat and cool.
Stir half of the cooled blueberry mixture into the yogurt until well combined. Gently swirl in remaining blueberry mixture. Pour into popsicle molds and freeze according to manufacturer's directions.
Big Flavors Rating: 3 Stars (with potential)