A lot has been going on behind-the-scenes in and around my tiny kitchen as of late. I was interviewed by Becky over at Hudson + Daughter for the first installment in her new series featuring female makers, writers, artists and other creative entrepreneurs. Check it out here.
A few weeks ago, there was an unfortunate kitchen mishap that resulted in us ordering a new range for the kitchen. While I will miss my beloved (Woah) Black Betty, I am pleased to announce that her replacement, Black Mamba, arrived safely early Wednesday evening.
I haven't given her a good workout yet, but I do need to bake another batch of Starbucks Espresso Brownies to ship off to the winner of the virtual bake sale to cure cancer that was hosted by Joanne over at Eats Well With Others. I still can't believe that my kitchen was semi-out-of-commission when I needed to bake these beauties!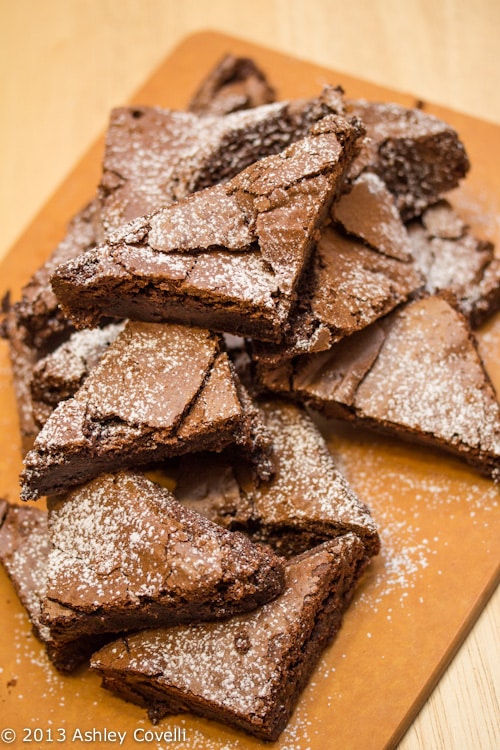 I may have to bake an extra batch, you know, for QC purposes since I'll be working with a new oven and all. This is purely scientific. I'm sure Joanne would be in full support of this decision!
This past week, I was finally able to get my garden planted with the help of my son. He had a lot of fun digging in the soil and "giving the plants a drink". He has been happy to water them every day since we planted them, although it has been pretty rainy here in New York for the last few days.
He's at a really fun age for all of this stuff. Last year he was able to help with watering a bit, but mostly just ate every.single.tomato that I grew. Ha! He's definitely my kid!
So far, we have planted sweet mint, German thyme, sweet basil, purple basil, Thai basil, 2 flat-leaf parsley plants, 2 grape tomato plants, a yellow pear tomato plant and a Husky cherry red tomato plant. We added marigolds in between the tomatoes.
I also have some radish, lettuce and carrot seeds that I'd like to get in containers this year. I did a little miscalculation, so I need to buy another container or 2 to get those started.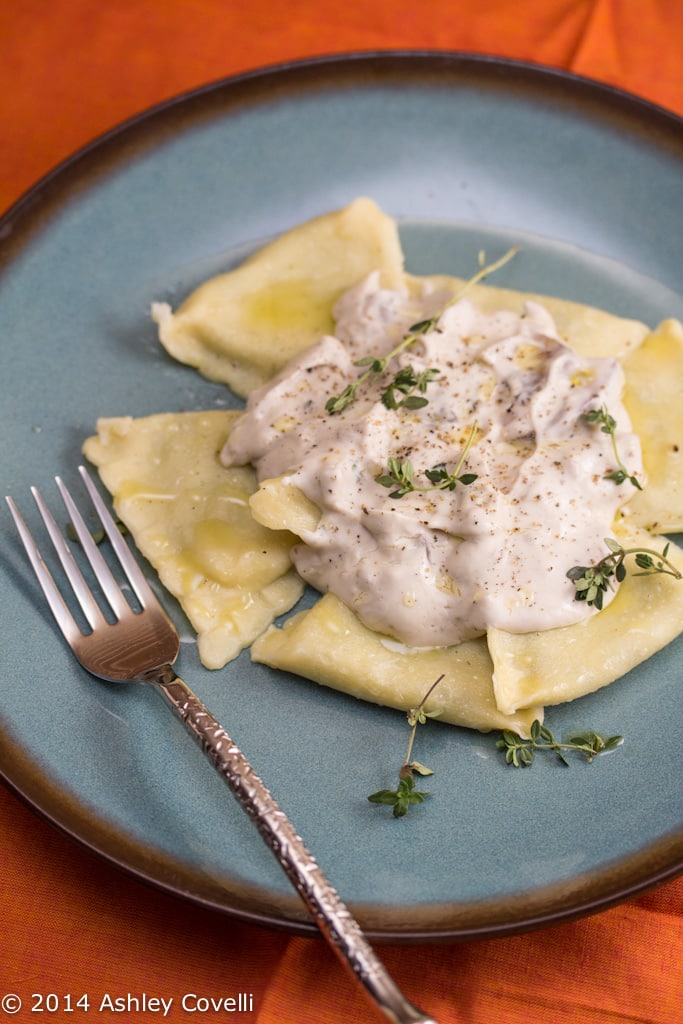 I also made this Ravioli with Mushroom and Thyme Cashew Cream Sauce a while back, but I didn't take good enough notes to be able post it on the blog, so I'm going to give it another try sometime soon. I got some beautiful butternut squash ravioli from Trader Joe's that I hope to use with it. It's a great, dairy-free spin on Alfredo sauce. Yum!
For Mother's Day, we continued our annual tradition of Dino and his dad making Crepes with Fresh Fruit and Crème Fraîche for brunch. Adding a bit of Nutella and banana is key.
I jokingly mentioned mimosas while they were prepping the crepes, and my father-in-law ran downstairs and came back up with his arms full of bottles of champagne and Prosecco. Twist my arm, why don't ya? 😉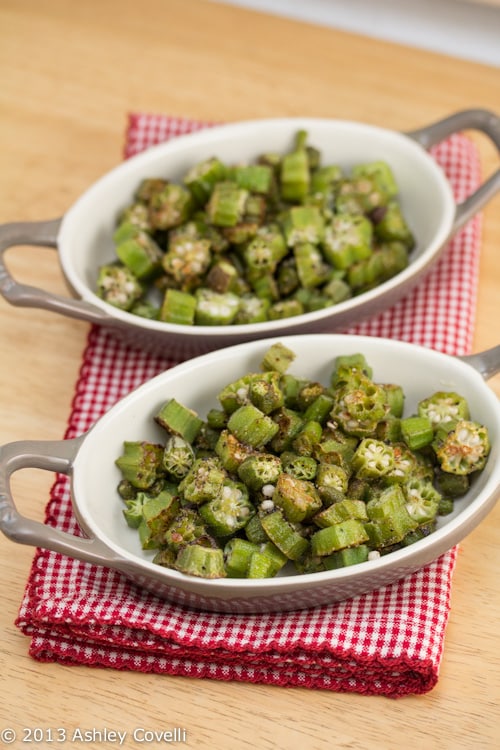 I made another batch of this fabulous (and simple!) Roasted Okra, which I have now decided to bump up to a 5 star rating. It was insanely addictive the first time around, and this time, we gobbled it all up again (and I doubled the recipe both times I made it, so that has to say something!):
I also have been enjoying the Spring box from MARY's Secret Ingredients. The Neuske's Smoked Landjaeger is insanely addictive. I lived in Wisconsin for 10 years and never tried this stuff until another decade had passed and I was living in New York. Ha! It kind of tastes like hominy to me, which is odd, but I love it!
I also used the Pineapple Habanero Jerk BBQ Bath Brine for a whole organic chicken. I brined the chicken for a few hours and Dino fired up the charcoal grill to cook it. I found a really great method for grilling a whole chicken over on Serious Eats, and that's what we did. It made for a delicious Mother's Day dinner!
I served it with grilled corn on the cob. I may or may not have eaten 3 entire cobs. What can I say, I'm originally from Indiana and I love me some corn!
Since he had the grill fired up, I asked Dino to grill up a pack of Applegate Natural Uncured Hot Dogs (my new fave!) so I could pop them in the fridge and reheat them the next day to make something from the newest issue of Cooking Light. They have an entire section on hot dog toppers for less than 100 calories, and this beauty was absolutely delicious! I'm looking forward to trying out some more of those ideas during grilling season. Yum!