Bacon, ground pork and pork demi-glace share the spotlight in this "dry" mazeman ramen.
This isn't your everyday bowl of ramen. It's coated with a thin sauce, rather than served in a bowl of broth, and it's absolutely delicious!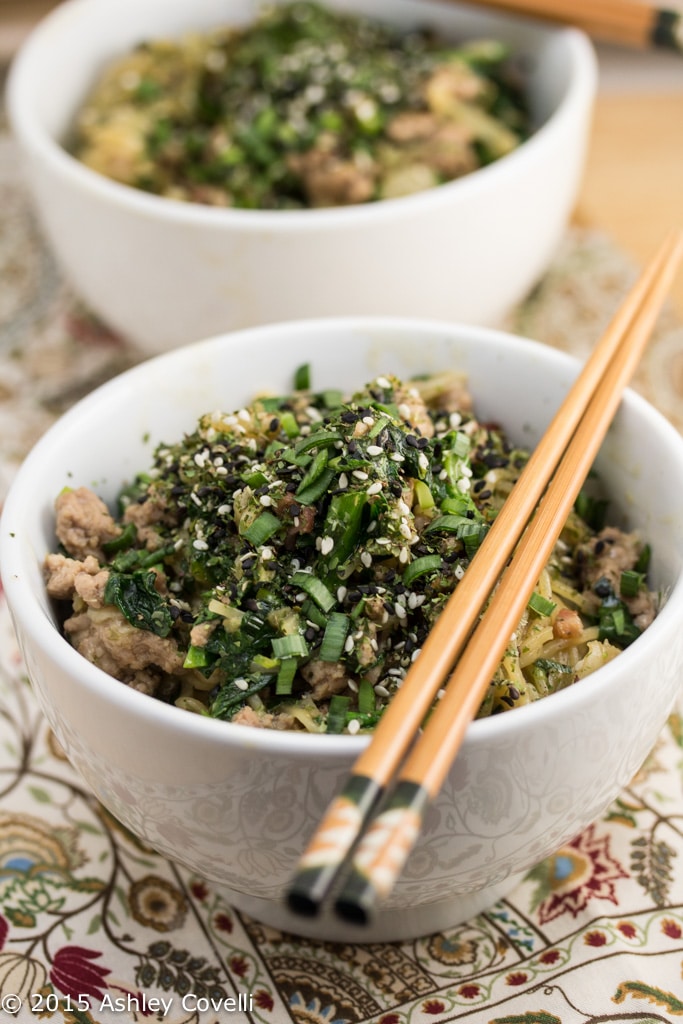 Garlic chives and roasted garlic are big flavor boosters in these noodle bowls. A sprinkle of mazeman spice blend adds a bold layer of umami to the top of each dish.
We both enjoyed the deep, rich pork flavor that was present in these bowls. This style of ramen is a great alternative to the broth-based kind, especially in the warmer months when a big bowl of soup doesn't always sound appealing.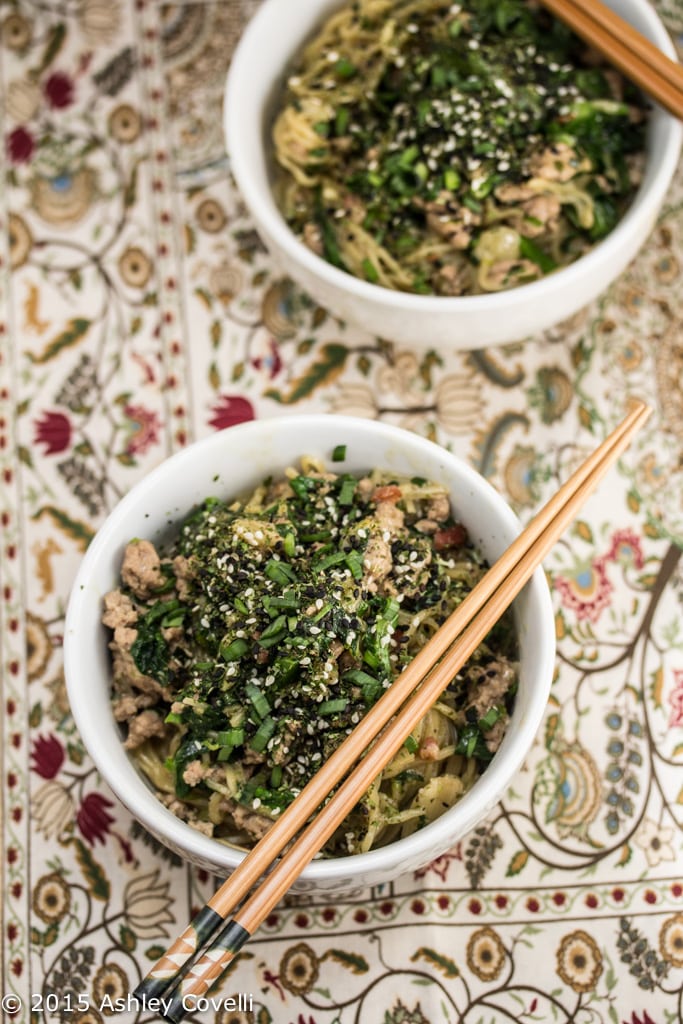 5 Ounces Ground Pork
1 Slice Bacon
12 Ounces Fresh Ramen Noodles
2 Ounces Pea Tips
1 Bunch Garlic Chives
1 Head Garlic
3 Tablespoons Pork Demi-Glace
2 Tablespoons Soy Sauce
2 Tablespoons Mirin
1 1-Inch Piece Ginger
1 Teaspoon Pork Mazeman Spice Blend (Black Sesame Seeds, White Sesame Seeds, Kibbled Nori & Sansho Pepper)
See Blue Apron for the full recipe.