This post may contain affiliate links, which won't change your price but will share some commission.
A few months ago, I saw Beth from Tasty Yummies post tacos with raw walnut "meat" on her Instagram account. I was immediately intrigued and knew that I needed to try it out.
The "meat" is insanely easy to put together, and it has an incredible depth of flavor. My husband and I were really wowed by it - the combination of spices totally makes it taste like taco meat!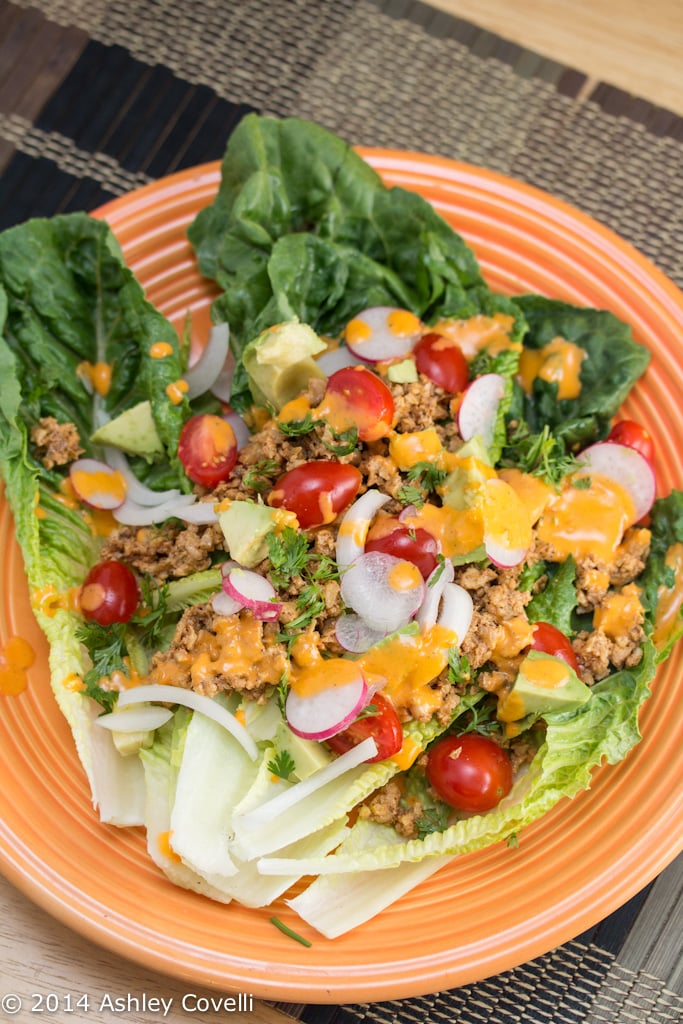 I served the "meat" on top of some romaine lettuce, topped with sliced radishes from my garden (first time growing them - success!), raw onions, tomato, avocado and cilantro. I drizzled Smokey Tomato Vinaigrette all over the top and dinner was served.
It was absolutely delicious, but I will say that it wasn't super filling. Next time, I think I need to add some beans or rice or something a little more filling to go alongside this "meat". It would work for lunch, but was a little too light for dinner for us.
I'll definitely be making this again! It's a great alternative to the standard ground meat taco dishes we've eaten for years!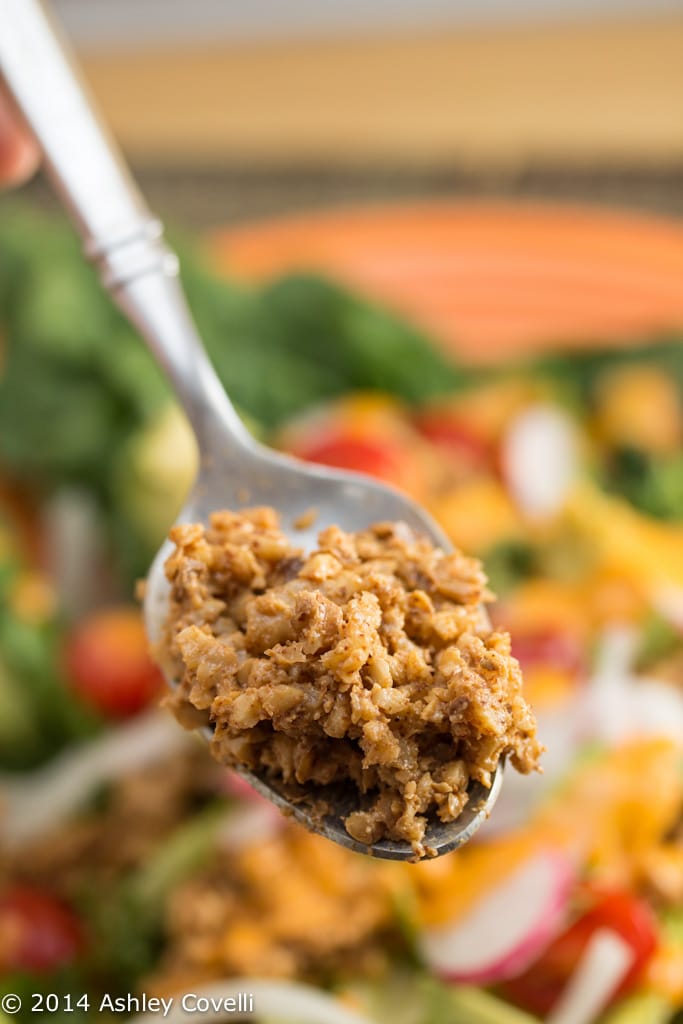 Raw Walnut Taco "Meat"
Tasty Yummies
1 ½ cups raw walnuts (soaked for 2 to 4 hours)
2 teaspoons tamari or gluten-free soy sauce*
2 teaspoons olive oil
1 teaspoon ground cumin
1 teaspoon ground chili powder
½ teaspoon ground garlic powder
pinch of ground cayenne or chipotle
sea salt to taste
Add everything to your food processor and pulse/process until well combined, but still a tad chunky, you are looking for the texture of taco meat (roughly ground).
*Optional - use Nama Shoyu (raw soy sauce)
Big Flavors Rating: 5 Stars