This post may contain affiliate links, which won't change your price but will share some commission.
This month's Supper Club theme was Persian. I was SO delighted because I'm half Persian and absolutely love the cuisine! I had to make a yogurt side dish that tastes good mixed with rice and meat on the plate.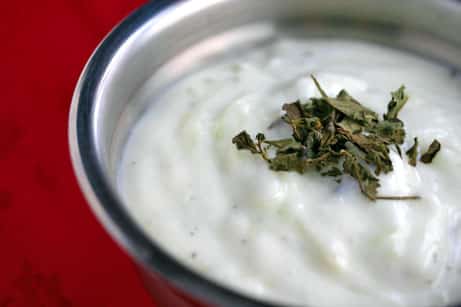 I peel and shred a seedless cucumber in a big bowl, dump in a big container of plain yogurt (I use nonfat and it's still great), a drizzle of honey, a nice dose of salt, some pepper, dried mint and a squeeze of lemon juice. It's wonderful and refreshing. I guess it's really more of a condiment, but I can eat a pretty big portion of it with a nice Persian meal.