A really easy and delicious meal that we don't enjoy often enough is beer can chicken. Basically, you take a can of beer, drink about ⅓ of it, shove it up a chicken's rear end and stand it up on the grill. The beer keeps the chicken nice and moist while it cooks, and the flavor is awesome with minimal effort.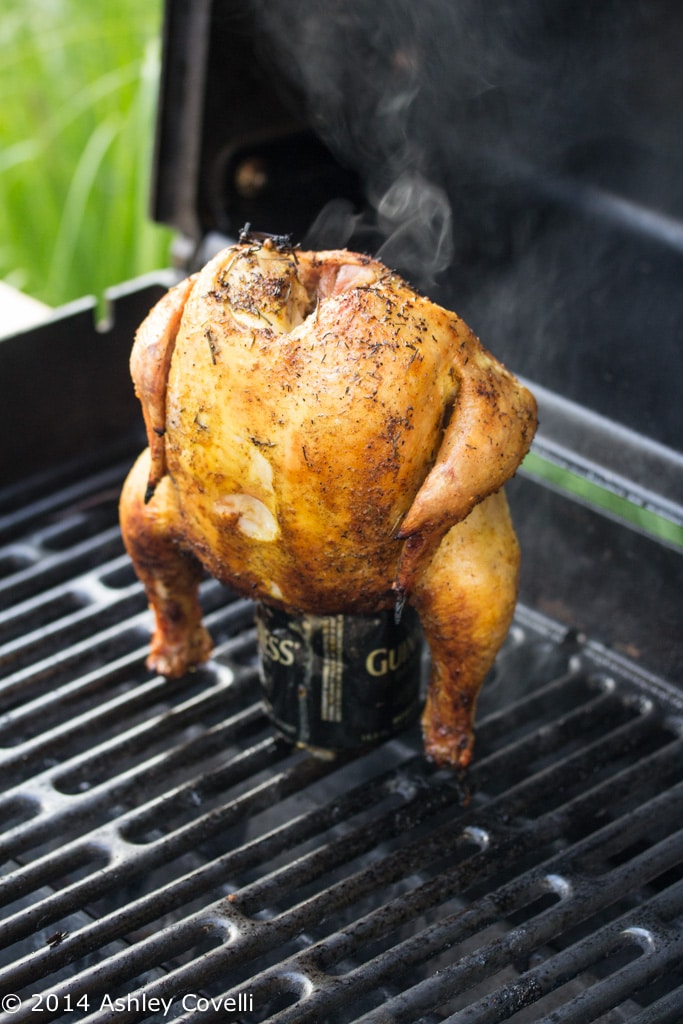 When we were in the beer aisle at the grocery store, we really didn't want to end up with a case of any of the canned beer that they had leftover, so Dino decided to grab one of his favorites - Guinness. It comes in a 4 pack, and he really enjoys drinking it, so we knew it would be put to good use.
On our way out of the store, I remembered that their cans have a plastic ball inside of them, which would NOT be good for the grill. Dino said he'd handle it, so we headed home.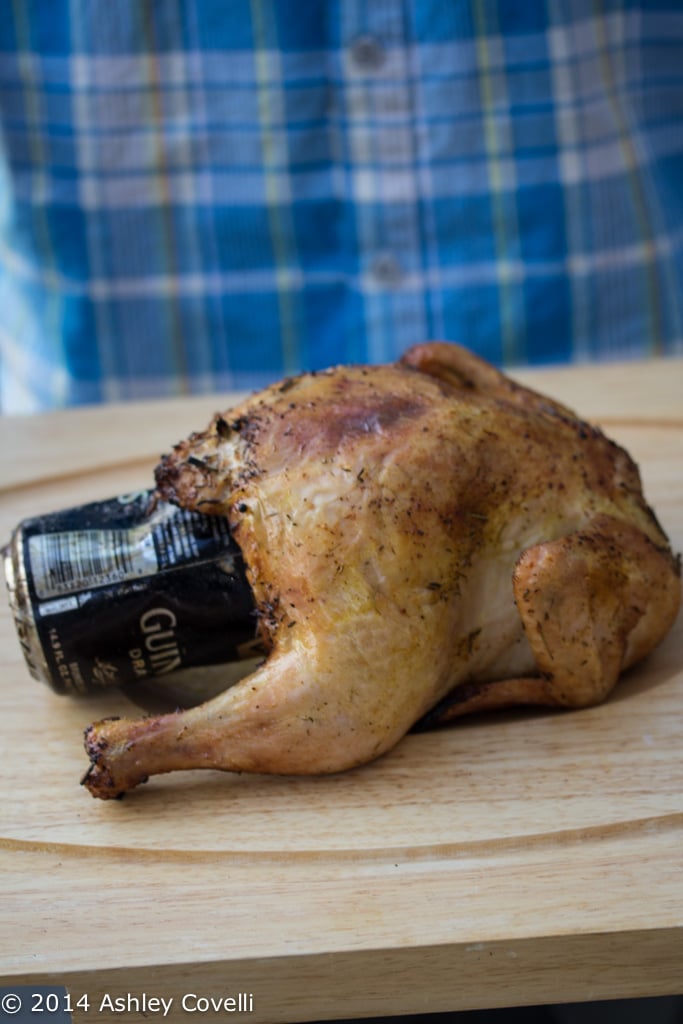 I rinsed the chicken and pat it dry, then sprinkled a tablespoon of Special Poultry seasoning from Spices and Tease, salt and pepper all over the outside of the chicken. I brought the seasoned chicken outside to Dino who had MacGyvered the beer can to open it up and remove the plastic ball.
He carefully inserted the can into the chicken's cavity and set it upright on the grill. He let it cook until it reached around 160°F in the thick part of the breast and then very carefully removed it to a carving board.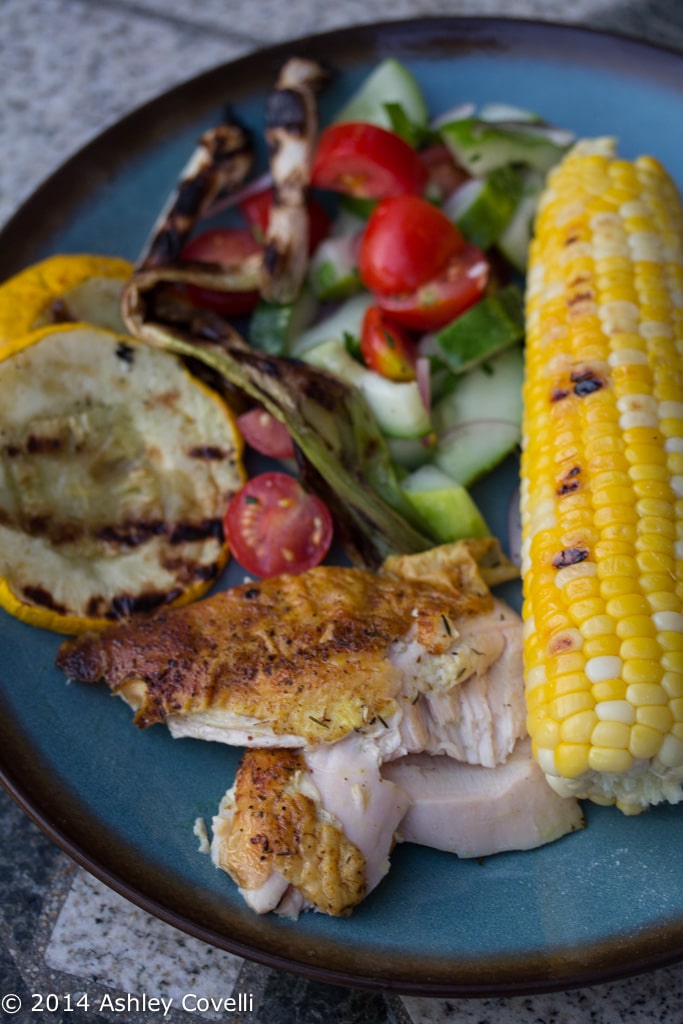 The chicken was very tender and juicy, and the skin had just the right amount of spice. We served it with grilled corn, zucchini and grilled onions along with a quick salad I made with tomatoes, cucumbers and herbs. It was a great meal!