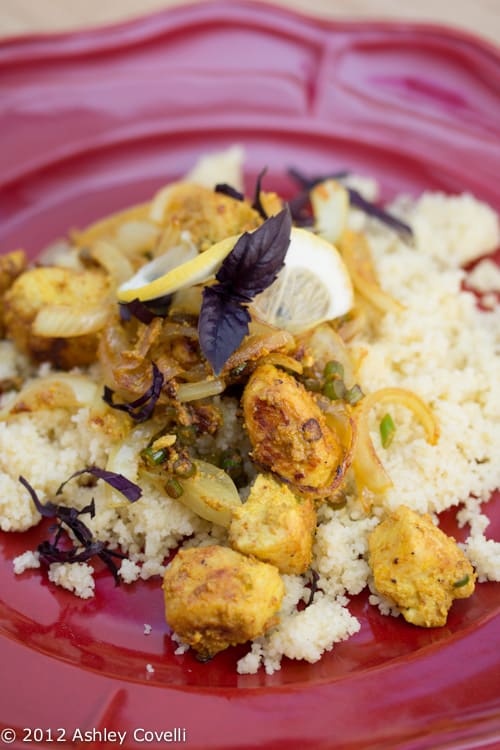 Spiced Garlic Scape Marinated Chicken with Couscous
This post may contain affiliate links, which won't change your price but will share some commission.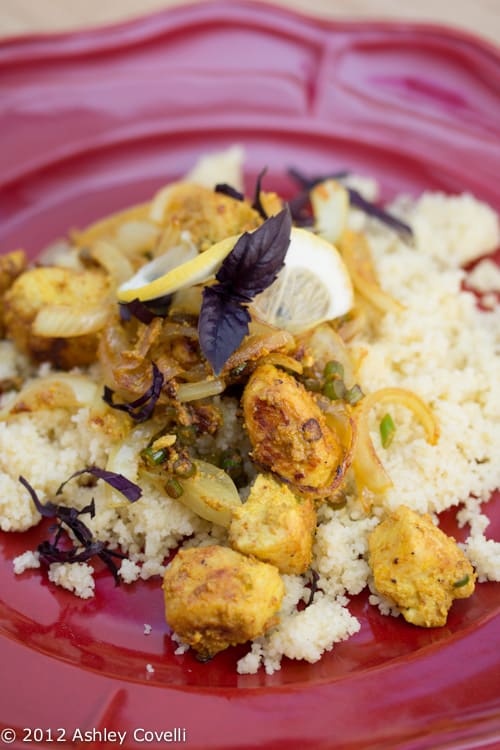 We planted some garlic last fall, and the scapes were ready to be picked. It wasn't enough to make a pesto or anything, so I decided to try out a marinated chicken dish. This turned out OK, but I think I overcooked the chicken, so it was kind of dry. It was especially surprising since I marinated it in Greek yogurt, which usually makes chicken really tender.
For the marinade, I used 2 chopped garlic scapes, 1/2 cup Greek yogurt, 2 tablespoons of lemon juice, 1/2 teaspoon each of turmeric, cumin and coriander, and some salt and pepper. I added 2 cubed boneless skinless chicken breasts and marinated it in the fridge for 2 hours.
To cook, I sliced a white onion and chopped the other 2 garlic scapes. I pan fried the chicken and onions in olive oil until they were cooked and served it over couscous, garnished with some purple basil.
Big Flavors Rating: 3 Stars