This post may contain affiliate links, which won't change your price but will share some commission.
In the midst of a super long day with my toddler, I came up with this tasty lunch. I used spaghetti squash as the "pasta" but just couldn't go totally carb-free, so I topped it with a healthy dose of garlicky, herbed Panko. The crunchiness of this topping was perfect with the creamy roasted squash.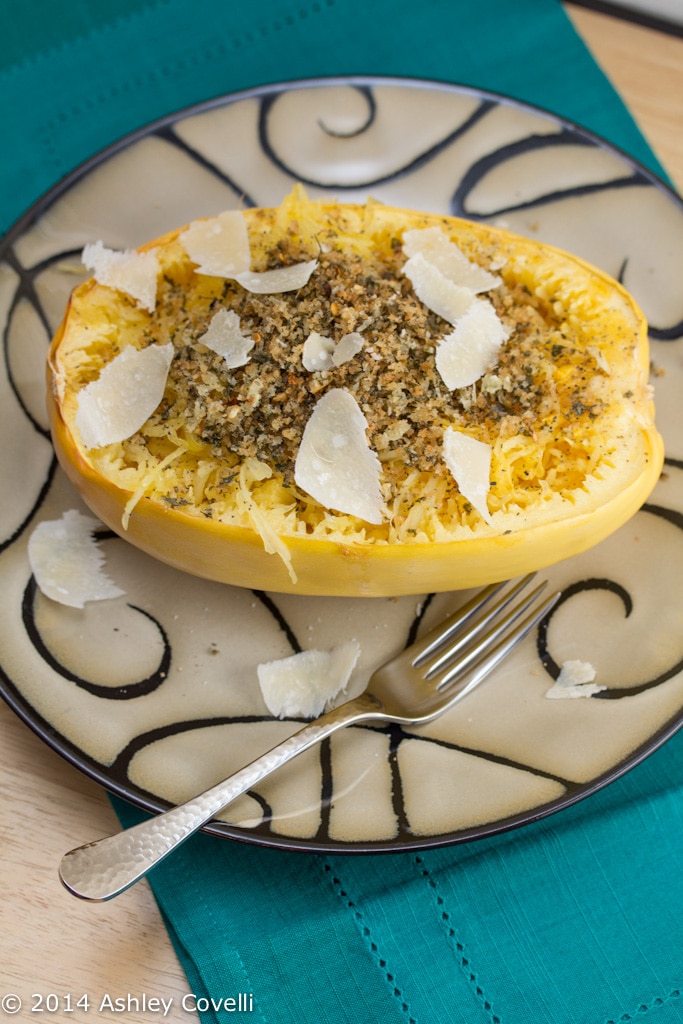 I used what I had in the house for this dish, and I didn't have any fresh parsley, so I used dried. If you happen to have fresh, follow the recipe as written, but toss in the finely chopped parsley at the end, after the breadcrumbs have been toasted.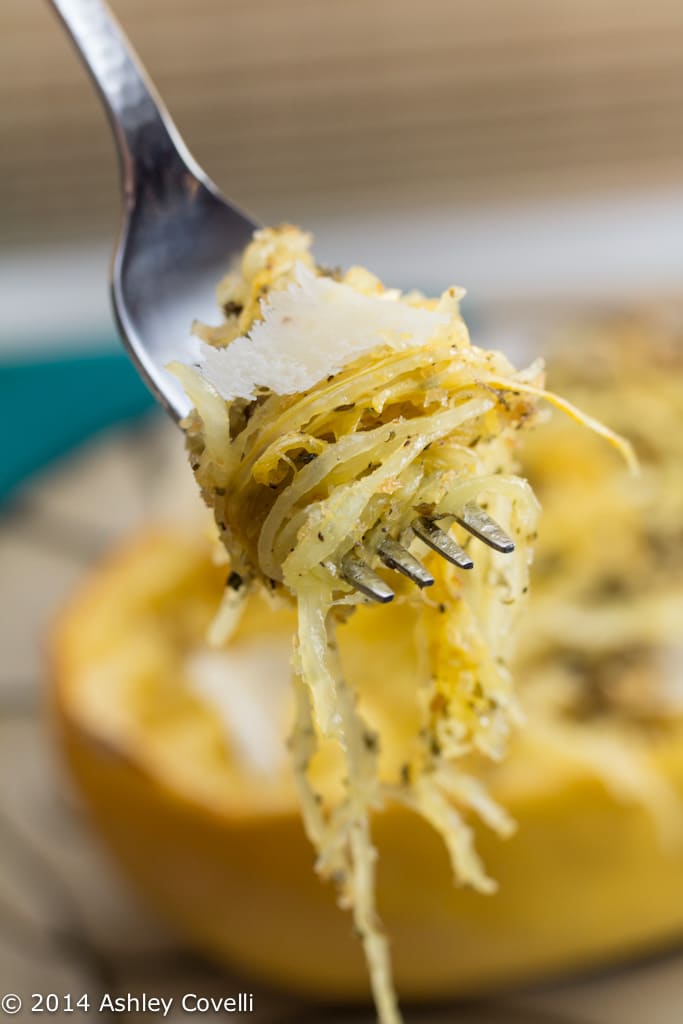 This is also easily vegan, if you leave off the Parmesan. But I love Parmesan with my pasta, so I topped mine with a few curls, and it was great.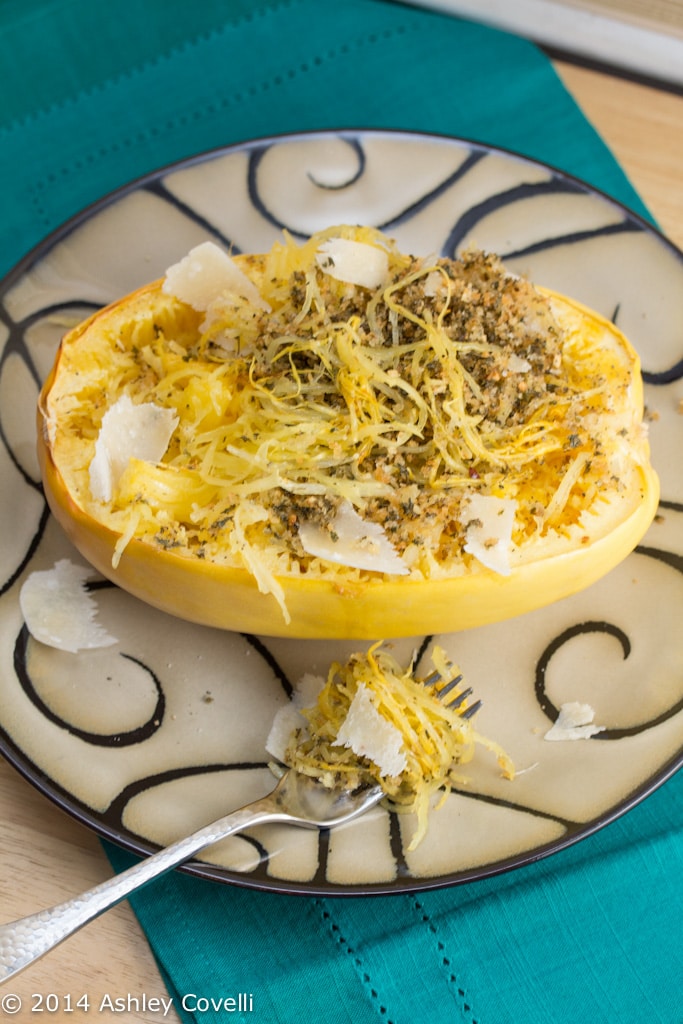 Roasted Spaghetti Squash with Garlicky Herbed Bread Crumbs
Big Flavors from a Tiny Kitchen - Ashley Covelli
Serves 2 as a main course or 4 as a side dish
1 spaghetti squash, halved lengthwise, seeds removed
2 tablespoons extra-virgin olive oil, plus more for finishing
2 cloves garlic, minced
6 tablespoons Panko bread crumbs
2 tablespoons dried parsley
Pinch of dried red pepper flakes
2 teaspoons balsamic vinegar
Parmesan cheese, for serving (optional, but encouraged!)
Preheat oven to 350°F. Place squash, cut side up, on a baking sheet and roast for 1 hour. Remove from oven and let cool slightly. Use a fork to gently scrape the strands of "spaghetti" loose from the skin. I've found that scraping crosswise (instead of lengthwise) produces more spaghetti-like strands, verses a big pile of mashed squash.
In a skillet, heat 2 tablespoons oil over medium heat. Add garlic, breadcrumbs, parsley and pepper flakes. Cook, stirring occasionally, until the breadcrumbs darken in color and are fragrant.
To serve, put a pile of squash on your plate (or, leave it right in the squash skin). Drizzle with a little olive oil and balsamic vinegar. Toss it a bit with a fork and top generously with breadcrumb mixture. I enjoyed shaving some Parmesan cheese curls over top while it was still warm, so it would melt down a bit onto the squash.
Enjoy!
Big Flavors Rating: 4 Stars