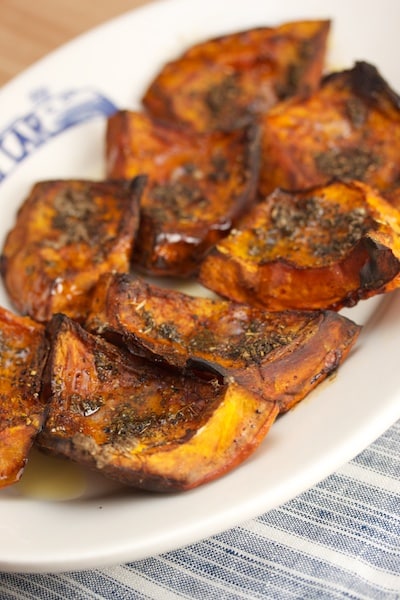 Roasted Red Kuri Squash with Sage
This post may contain affiliate links. Thank you for supporting the brands that keep me creative in my tiny kitchen!
We saw some squash at the store that we've never seen before, so we decided to pick one up. Instead of going the usual route and doing sweet flavors, I went for something a little different.
I cut the squash in half, removed the seeds, and cut it into wedges. I tossed the wedges with olive oil, spread them on a baking sheet, and seasoned with salt, pepper and some rubbed sage.
I baked them at 425°F until browned and tender. They turned out good, but I think sweet flavors like maple syrup, brown sugar, or honey may have worked better.