This post may contain affiliate links, which won't change your price but will share some commission.
This corn bread recipe came from an adorable little book of pumpkin recipes that my husband picked up for me for Christmas. This recipe sounded great, and we love corn bread, so I figured it'd be tasty.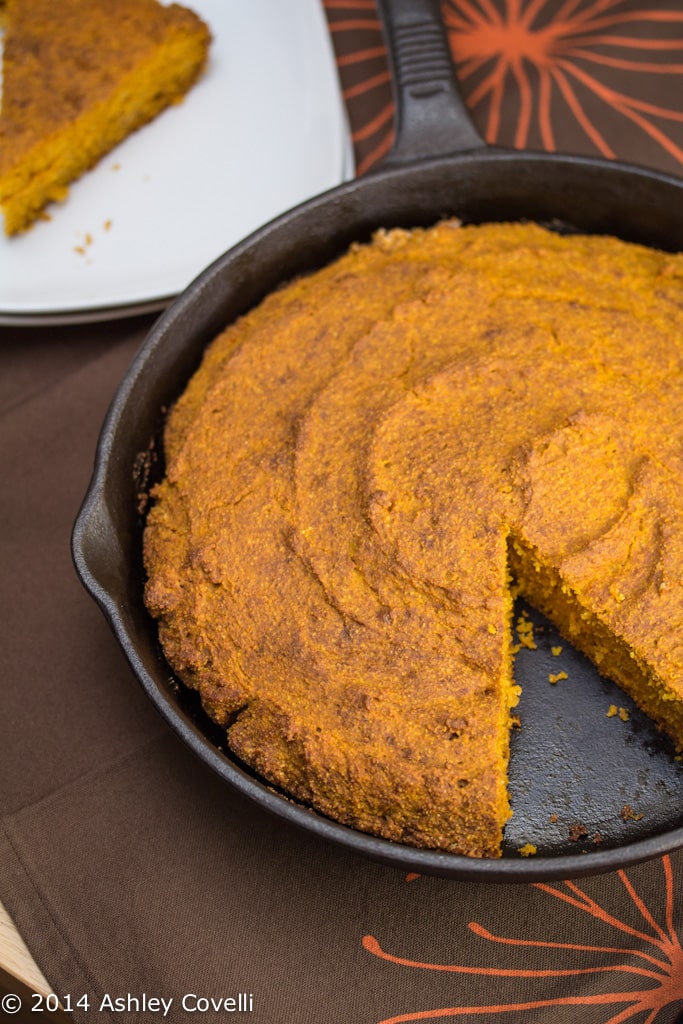 Well... it was OK. It wasn't very moist, but we did end up slathering it with some honey butter, which helped out quite a bit. It just didn't have a whole lot of flavor.
I think it would be good as the base for a corn bread dressing maybe, but it just didn't really work too well for us on its own.
I'm still looking forward to trying out some other recipes from this book - there are a lot of interesting ideas in there!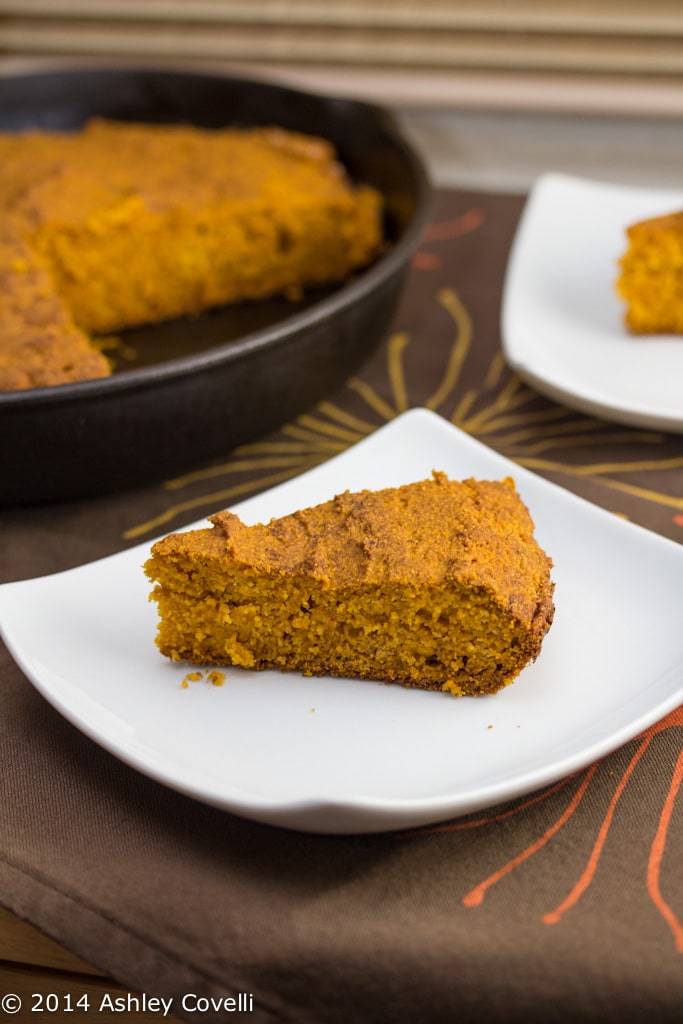 Pumpkin Corn Bread
The Great Little Pumpkin Cookbook - Michael Krondl
⅓ cup corn oil
1 cup all-purpose flour
1 cup cornmeal
1 ¼ teaspoons baking soda
½ teaspoon salt
1 cup pumpkin purée
½ cup buttermilk
2 eggs
2 tablespoons brown sugar
Brush the inside of a 9- to 10-inch cast-iron skillet with 1 tablespoon of the oil. Place in the oven, then set the oven temperature to 425°F.
In a large bowl, sift together the flour, cornmeal, baking soda, and salt. In a separate bowl, combine the pumpkin, buttermilk, remaining oil, eggs and brown sugar. Then stir the dry ingredients into the wet until just combined.
Remove the skillet from the oven, pour in the batter, return to the oven, and bake 30 to 40 minutes, until the center is firm. Serve warm in wedges.
Serves 8 to 10
Big Flavors Rating: 3 Stars