This post may contain affiliate links, which won't change your price but will share some commission.
The same night that I made the light Creamy Parmesan Spinach Dip, I also tried out a homemade version of French onion dip. It's always a favorite at parties, but the store-bought stuff is usually full of unpronounceable ingredients. Ick.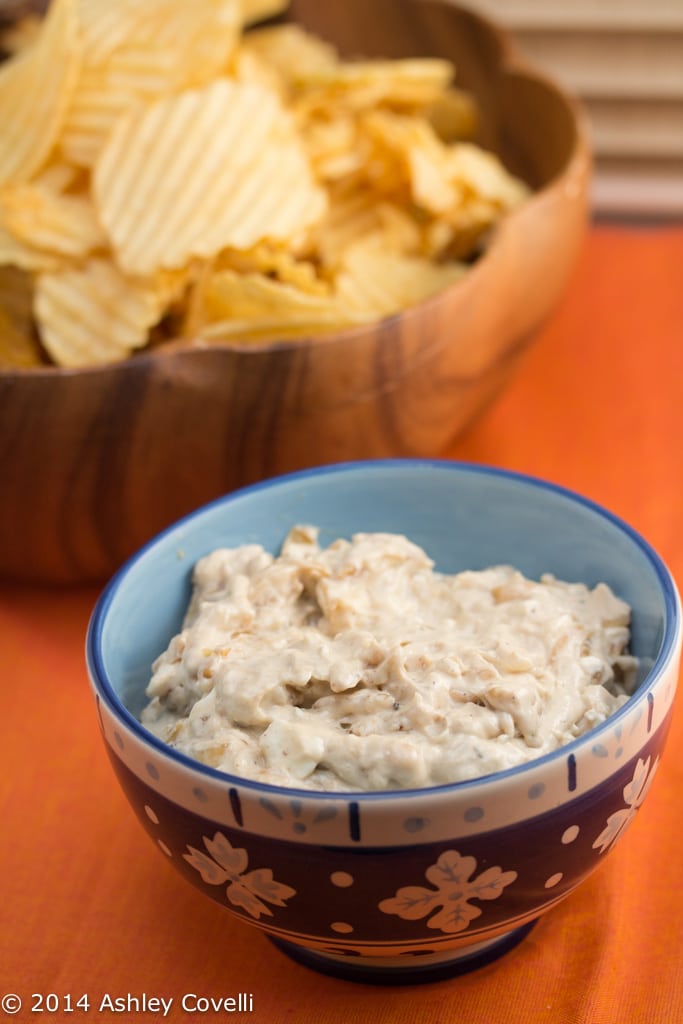 Sweet, caramelized onions are blended with sour cream and cream cheese for a rich, decadent dip that's accented with a kick of cayenne. This dip isn't exactly healthy, but you can definitely save some calories by using reduced fat cream cheese, mayo and/or sour cream.
This was a big hit with our friends! It's nice and creamy and highly addictive, just like all the best dips should be!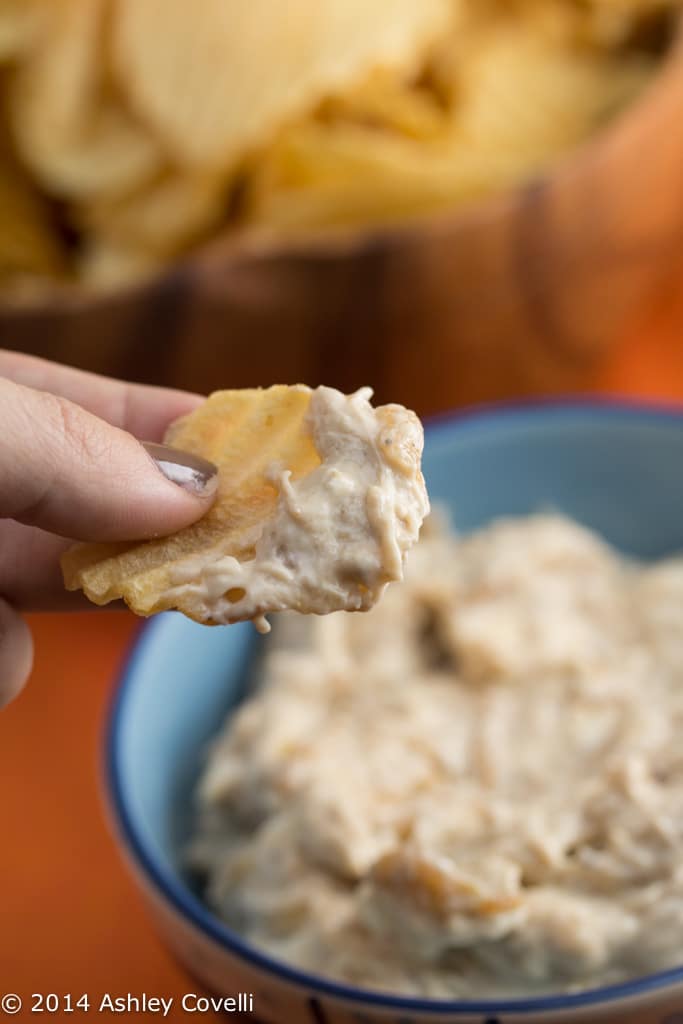 My only note is that it took a LOT longer for me to get the onions to caramelize, as is tradition with recipes. Which always reminds me of an article I read in Cooking Light years ago about why recipe writers lie about how long it takes to actually caramelize onions. It's a time investment, but it's totally worth it. Get on board!
Pan-Fried Onion Dip
Life and Kitchen (Adapted from Ina Garten)
2 large yellow onions
4 tablespoons unsalted butter
¼ cup vegetable oil
¼ teaspoon ground cayenne pepper
1 teaspoon kosher salt
½ teaspoon garlic powder
½ teaspoon freshly ground black pepper
4 ounces cream cheese, at room temperature
½ cup sour cream
1 Tbsp. Worcestershire sauce (vegetarian version if you prefer)
½ cup good mayonnaise
Cut the onions in half and then slice them into ⅛-inch thick half-rounds. (You will have about 3 cups of onions.) Heat the butter and oil in a large saute pan over medium heat. Add the onions, cayenne, salt,
garlic powder
, and pepper and saute for 10 minutes. Reduce the heat to medium-low and cook, stirring occasionally, for 20 more minutes until the onions are browned and caramelized. Allow the onions to cool.
Place the
cream cheese
, sour cream,
Worcestershire sauce
, and
mayonnaise
in the bowl of an
electric mixer
fitted with the paddle attachment and beat until smooth. Add the onions and mix well. Taste for seasonings. Keep in the fridge for at least half an hour, and up to a few days, so that the flavors can combine before serving.