This post may contain affiliate links, which won't change your price but will share some commission.
Baked eggplant is layered with a spinach-packed meat sauce, béchamel and feta cheese in this Greek-meets-Italian classic.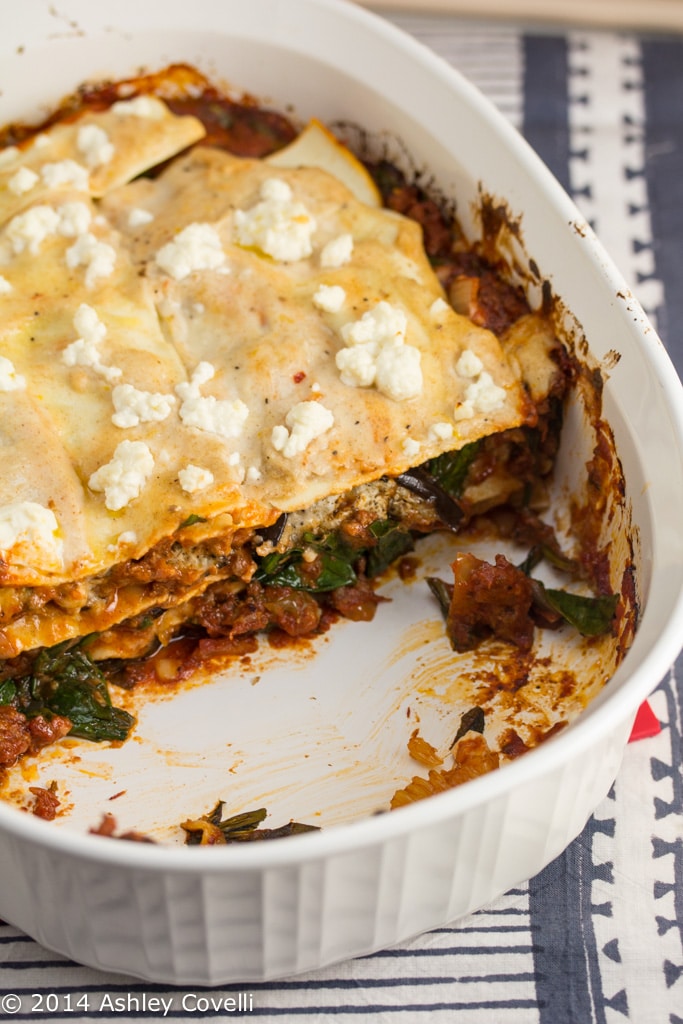 This was probably the most work any of the Blue Apron meals have taken so far, and while I liked it, I wasn't blown away. I think that the orange zest worked in the meat sauce, but didn't care much for the pieces of orange within it. I think it overwhelmed the other flavors. Dino really dug it though! And it was definitely comfort food, perfect for the cool weather we've been having here in New York.
The sweetness of the raisins works really well with the spinach. Those warm little bites of sweetness were great throughout this dish.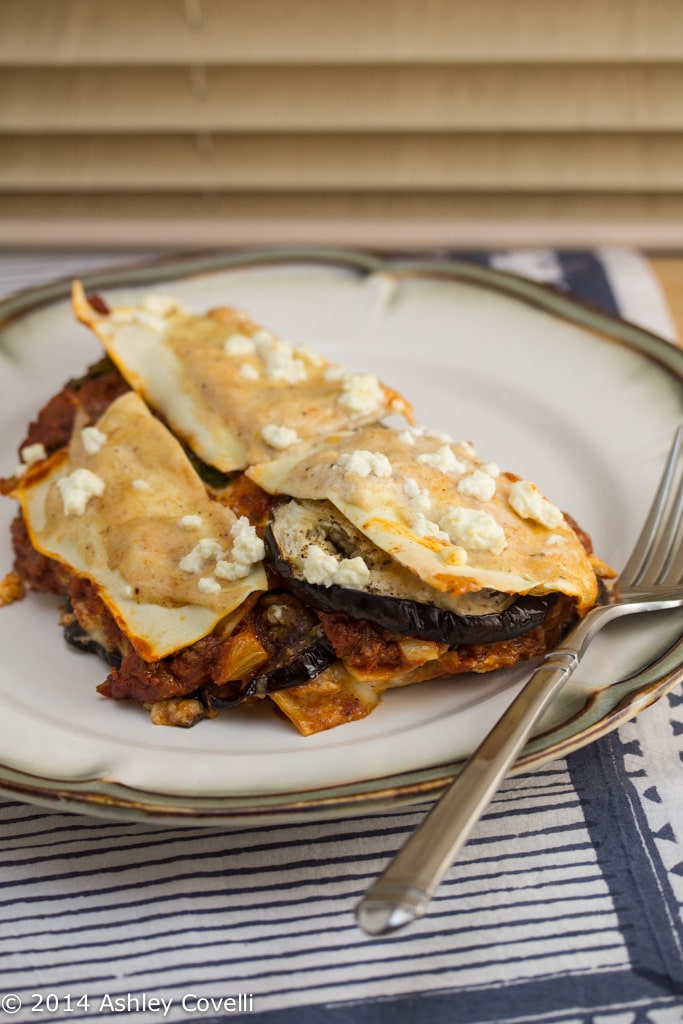 One more note - I only used about ⅓ of the package of pasta. Maybe I'll make a version of this without the orange to use up the rest!
8 Ounces Ground Beef
9 Ounces Oven-Ready Lasagna Noodles
1 15-Ounce Can Crushed Tomatoes
1 Cup Low-Fat Milk
4 Ounces Baby Spinach
1 Eggplant
1 Orange
1 Yellow Onion
2 Tablespoons Golden Raisins
2 Tablespoons All-Purpose Flour
2 Teaspoon Moussaka Spice Blend (Dried Greek Oregano, Ground Coriander, Sumac, Ground Cinnamon & Aleppo Pepper)
¼ Cup Crumbled Feta Cheese
See Blue Apron for the full recipe.