This post may contain affiliate links, which won't change your price but will share some commission.
With the holiday season upon us, baked goods have been on my mind big time. I really enjoy baking, and I love sharing the goodness with friends and family. Shipping homemade goodies, on the other hand, has always intimidated me. I decided it would be great for me to get over this fear by asking my friend Kellen (who is a rockstar baker, and also has a fantastic baking/motorcycle blog called Motobaker) to give me some pro tips to make shipping homemade holiday treats something that I can take on with confidence. Check out this Q&A to learn more about how to share your culinary creations with less stress at any time of year! All photos courtesy Motobaker.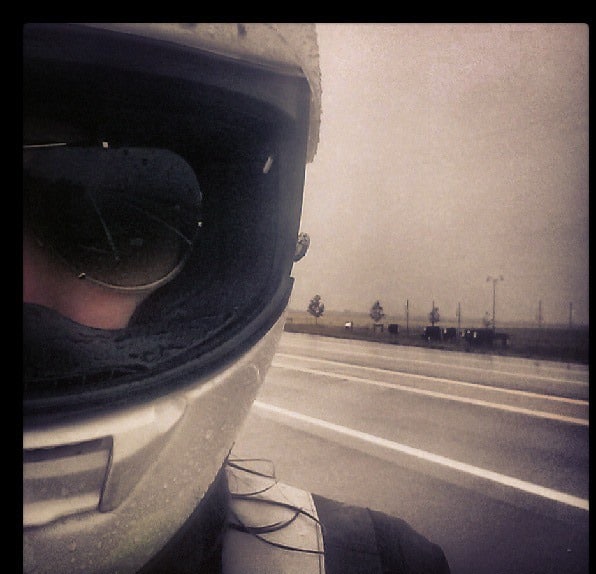 Ashley: How long have you been baking?
Kellen: Pretty much for as long as I can remember! I started "helping" when I was still in a high chair, licking the beaters that were used to make whatever my mom was making. I moved up to helping stir ingredients, and finally to measuring and being in charge of my own recipes.
A: How did you become interested in baking?
K: It runs in the family. My mom baked a lot when I was a kid, and both of my grandmothers are excellent bakers and always would bake with us grandkids when we were little, so it was instilled in me very young. As I got older I fell in love with the chemistry of it, how it was so methodical, and how you can really create anything.
A: What's your favorite thing to bake?
K: I am not sure I could choose! I love baking for other people, so making other people's 'favorites' is one of my favorite things. One of my personal favorites to eat is fruit tarts, so that would be one of my favorite things to make.
A: Is there anything that you haven't baked that you want to try, or that intimidates you?
K: Yes! Chocolate lava cakes, oh how I have tried, and oh how I have failed. I'll get it one of these days.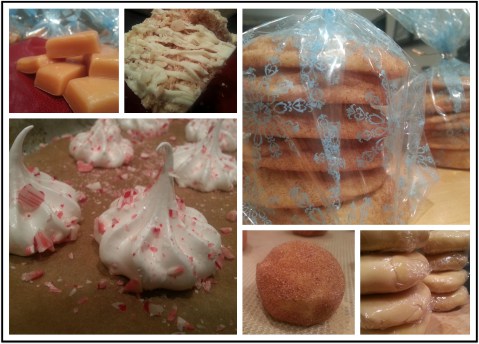 A: What types of baked goods make the best gifts?
K: Anything that tastes good, really! I prefer to give anything that can be individually wrapped or partially stored: cookies, bars, brownies, loaf cakes, miniature cakes, candies; as opposed to large layer cakes or something that the recipient has to eat right away. If you can find out what a persons favorite baked good is and make that, I think that makes the best gift. It shows you've taken the time to learn about their tastes and preferences, and then made them something from scratch. For me, it's more personal and meaningful than a gift card or such.
A: What types of baked goods are good for shipping?
K: My favorites to ship, are brownies, bars, cookies and loaves. Brownies and loaves freeze really, really well and can be made in advance and frozen before shipping which helps keep them fresh. Cookies are pretty shelf-stable and generally ship well.
A: What types of baked goods are not so good for shipping?
K: Well, obviously anything that needs to be refrigerated! Also, anything that is fragile, I tried shipping meringues last year for Christmas, and that was a packing nightmare. Anything that has an exposed filling (like jam) or is frosted usually ends up a mess after being wrapped. However, as long as the filling or frosting doesn't need to be refrigerated, you can always include in a separate jar with some "assembly" instructions.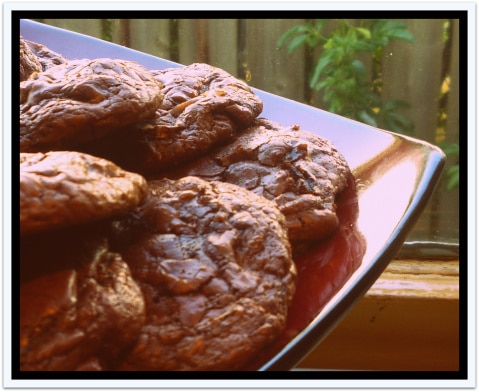 A: How far in advance should you bake something that you intend to ship? The same day? The day before?
K: If you can freeze it – you can make it a few days to a month before. Brownies and loaves freeze exceptionally well (some believe that they are even better after freezing, actually). Anything that can't or shouldn't be frozen I try to bake the night before or day of shipping.
A: How do you recommend that people package and ship baked goods?
K: My general rule for nearly everything is twice wrapped in cling film and then once in foil. I always ship using boxes (no padded envelopes), and generally line the shipping box with crumpled paper, or popcorn or bubble wrap for more fragile items. I have always used USPS priority shipping, and ship on Mondays or Tuesdays to ensure the package gets to its destination in the minimal amount of time (not getting hung up on weekends). You can check shipping times and drop-off cutoff times on their website, which is very handy.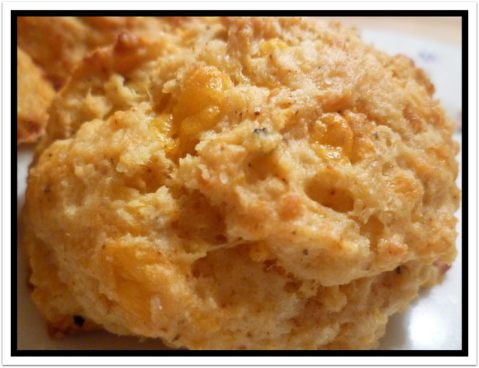 A: I've heard that freezing items like quick breads prior to shipping can help preserve them while in transit. Do you recommend this method?
K: Absolutely! Take them out of the freezer and pack them as close to shipping as you can. They will arrive fresh and thawed.
A: Any creative packaging tips?
K: I try to wrap things individually, and then in groups. For example, I'll individually wrap brownies, and then wrap 8 of them together (two layers of four). It keeps them protected and easy for the recipient to freeze or give away any of the goods once they arrive. A final wrap with butcher paper and some colored ribbon also adds a nice professional touch to whatever you are sending, and makes it a bit more special and gift like.
A: Any other tips for people who are new to shipping their baked goods?
K: If you aren't sure how something will ship do a test run with a friend or family member. I am sure if you ask around you will have no trouble finding willing participants to receive some baked goods. When it doubt, add more padding! The worst is spending hours baking something, packing it up and have it arrive as crumbs!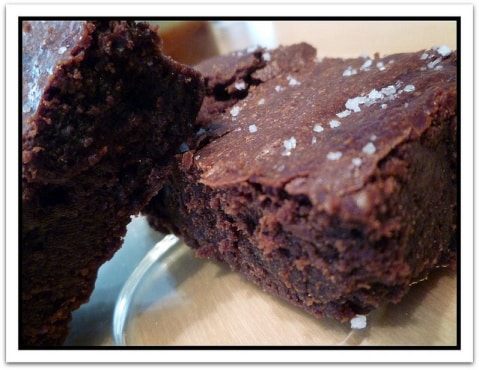 A: Do you have a favorite recipe that lends itself to shipping that you wouldn't mind sharing with my readers?
K: Absolutely! My favorite bakery in Brooklyn, Baked NYC, has three cookbooks out, the second of which features one of my all time favorite recipes, the Sweet & Salty Brownie. I've made these countless times, and have shipped them fresh and frozen. They always arrive in great condition and to much fanfare. They might seem like a lot of work, but you can make the caramel filling a day or so before making the brownies – and keep in mind these freeze exceptionally well, so you can make them when you have some free time and freeze until you are ready to ship.
A: What type of baked goodies would YOU like to receive in the mail?
K: Oh my gosh, anything really! Any probably something that freezes well so I wouldn't feel pressured to eat them all in one sitting – I wouldn't want anything to go to waste!
Thanks so much to Kellen - hope this inspires you all to get out there and ship some homemade happiness this holiday season!