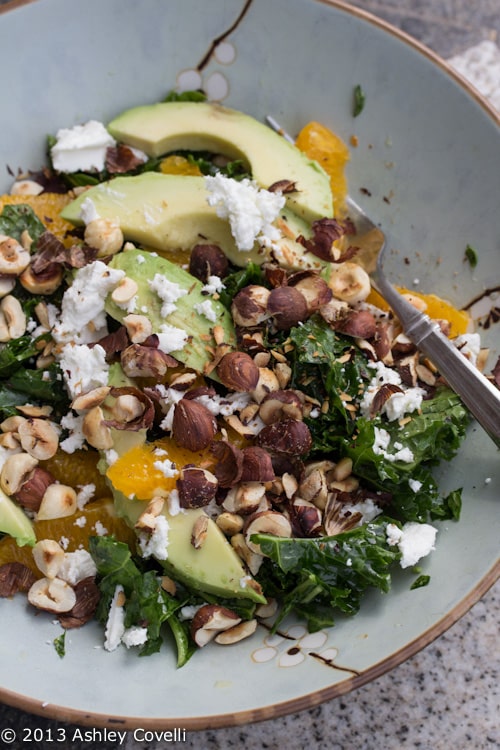 Massaged Kale Salad with Orange, Avocado, Toasted Hazelnuts and Goat Cheese
This post may contain affiliate links, which won't change your price but will share some commission.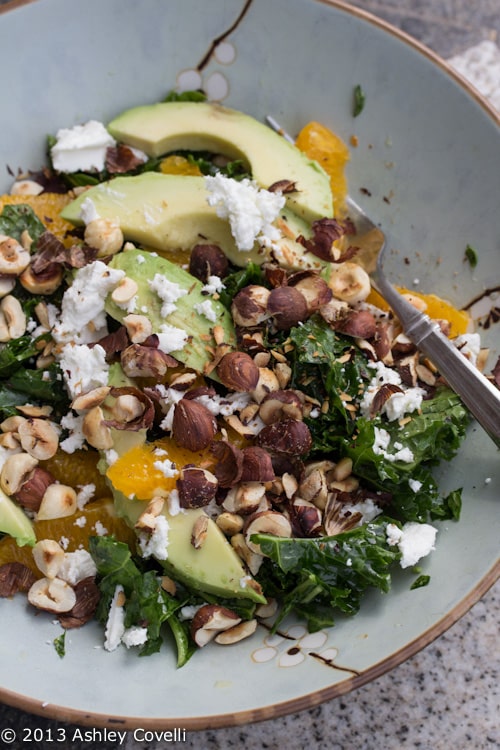 For the last few days, I had it in my head that I wanted to make a kale salad with toasted hazelnuts on top. I looked around the kitchen to see what else I had to use, and this is what I came up with. I started by supreming an orange and then squeezed the juice from the leftover membrane into a salad bowl. I threw a few big handfuls of chopped kale on top of the juice, drizzled some really nice extra-virgin olive oil on top and massaged the leaves until they softened and melted down a bit. I topped it with the orange pieces, sliced avocado, some chopped, toasted hazelnuts and crumbled goat cheese. I sprinkled a little sea salt and a few cracks of black pepper, and dug in. It was great! I loved the combination of textures, and it was a nice change of pace from the typical salads I make.
Big Flavors Rating: 4 Stars